Just finished a month of bunny fun with my favorite Preschool Bunch!!!  It was such a fun theme – you can get all my ideas here at E-Junkie or here at TPT!  Today I have a few free files to share with you just because I think you are one great BUNNY!!!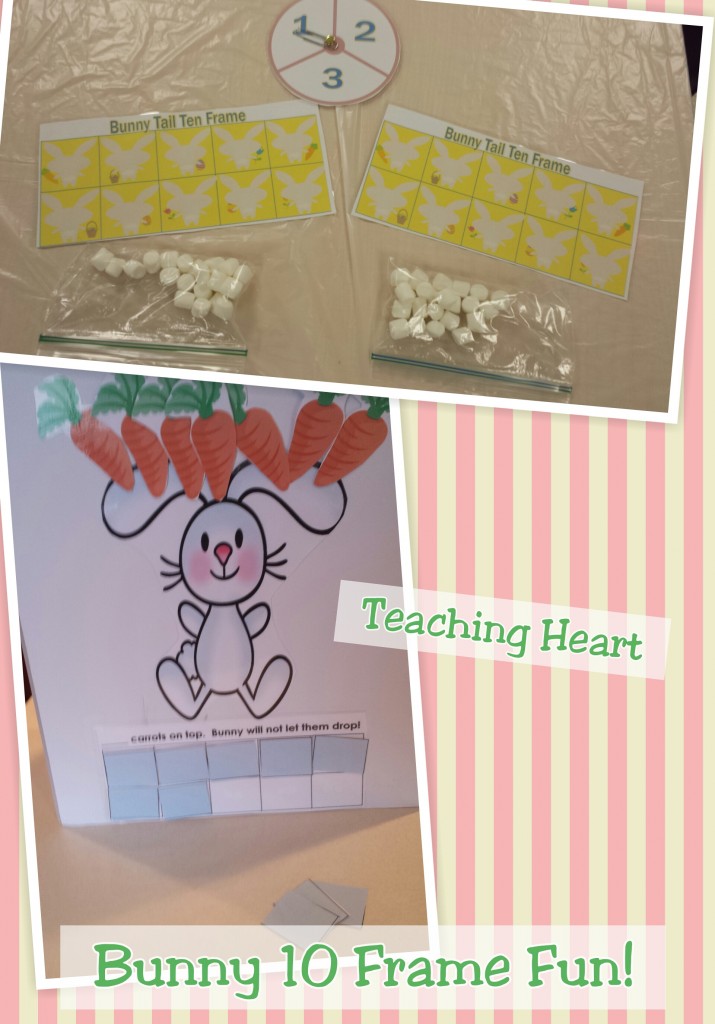 These are fun printables to introduce ten frames to pre-kinders or Kindergarteners.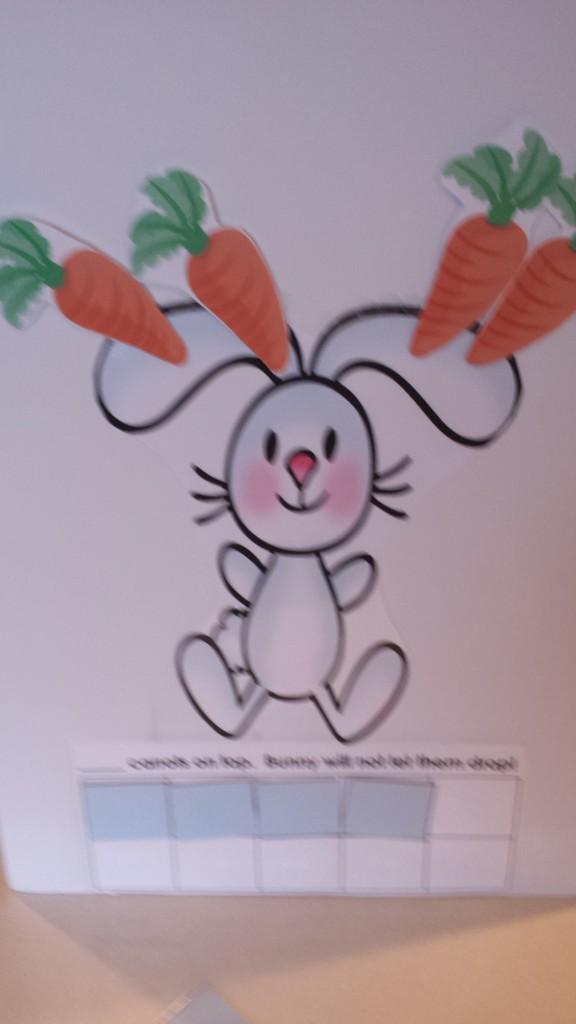 Here is a teaching display you can make.  Print pages 4 and 5, laminate, and cut.  Glue all to a board.  I put Velcro on the carrots and on top of the bunny head.  I add carrots while the students count.  Then we say the poems, "4 carrots on top.  Bunny will not let them drop."    Lastly we put squares in our ten frame to match the carrots on bunnies head.   Repeat as needed!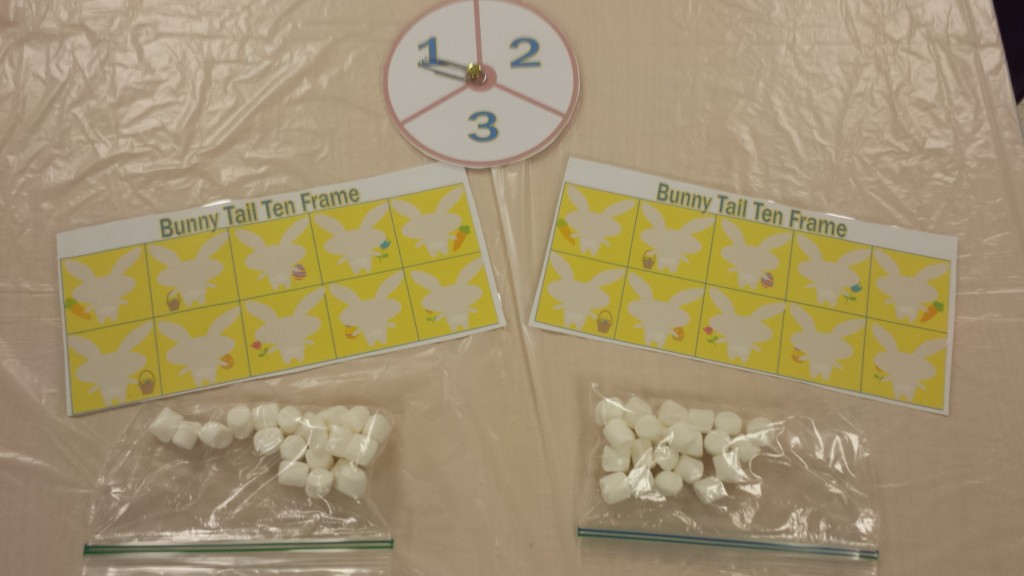 Here is a bunny Tail Ten Frame Game.  Print the cards and spinner.  You will need one card per player and 1 spinner per game.  I use mini-marshmallows for the tails.  Students take turns spinning the spinner and adding tails to their card.  First person to fill their ten frame with tails is the winner!   Page 10 and 11 are extra practice worksheets to go along with the other activities in this free set!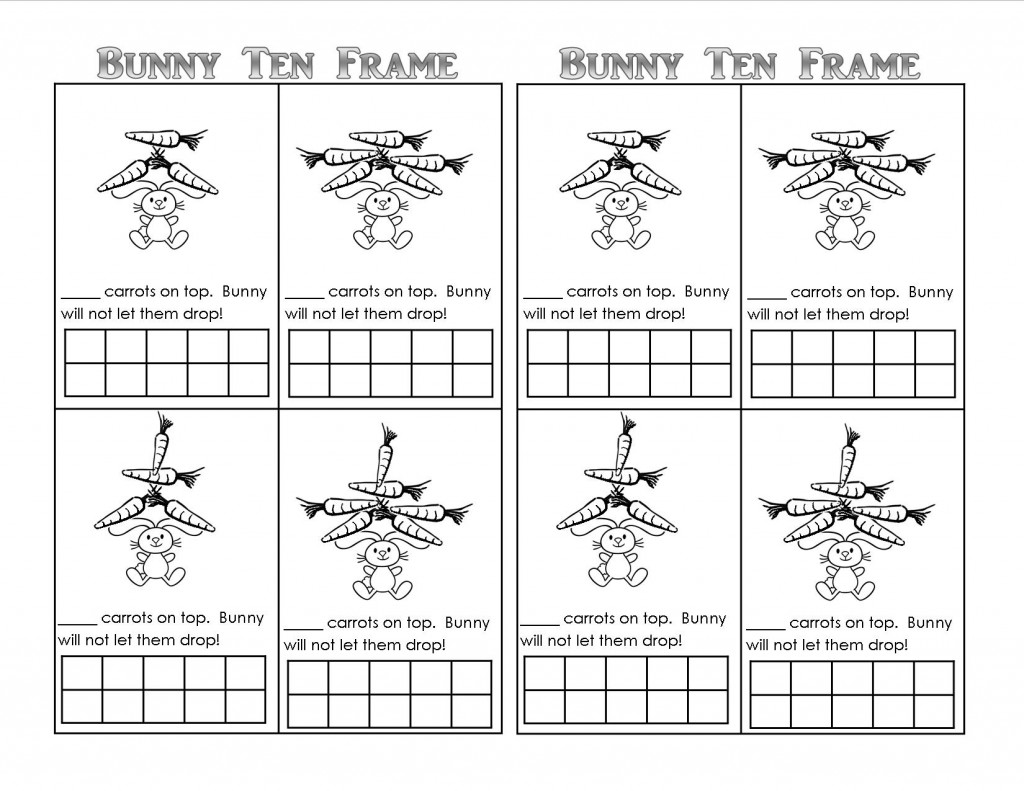 Just to sum it all up… you will find a worksheet in the set that goes along with the display and game!
Click here to download the Ten Frame Set
Click here to see a sample of the goodies found in our bunny set!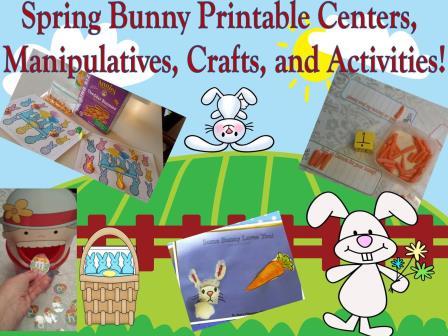 Google+