Hopefully Spring will come some day in PA!!!  It's a high of 32 here today…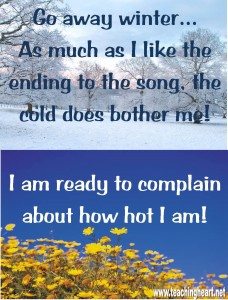 But we can add a little Spring teaching even if winter decided to stay.  Try some fun bunny games:
Bunny Peeps Scream SPRING Fun!!!  Let's play a counting game.  All you need is the game board below and found here, 2 dice, and markers (I used bunny crackers).  Students take turns rolling the dice, adding their roll, and covering the sum.  First person to cover all their peeps wins!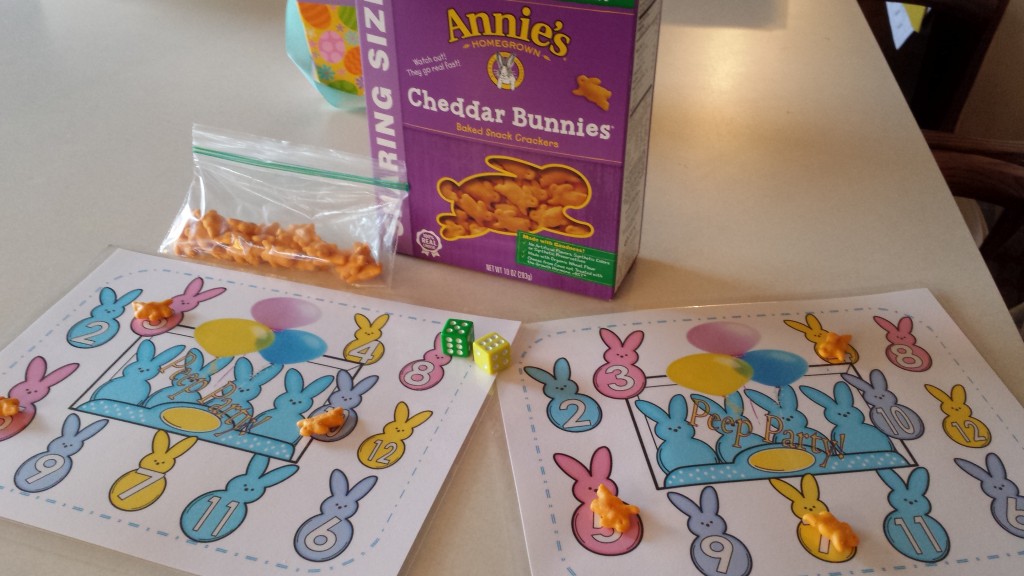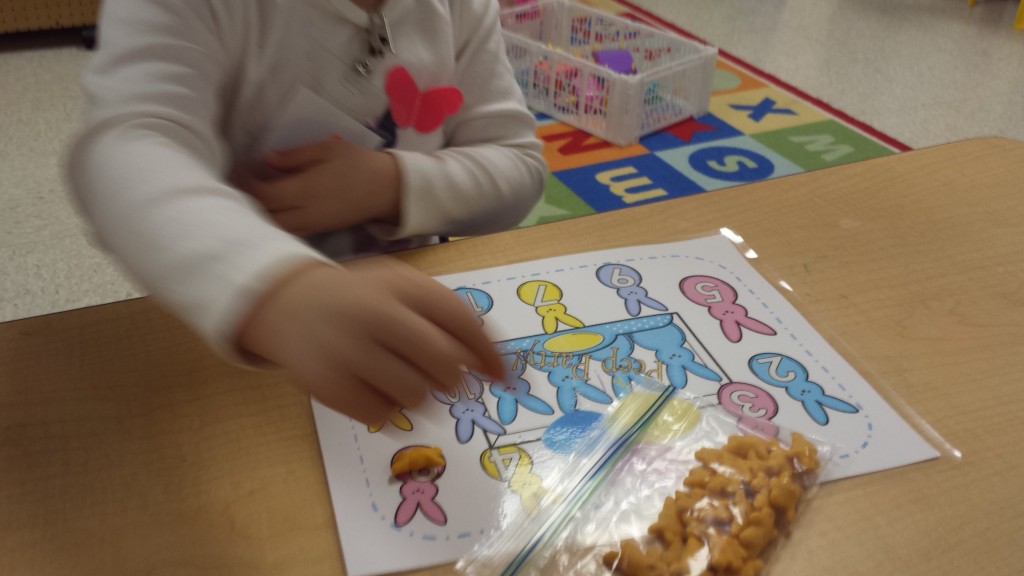 How about a bunny counting puzzle.  You can find the one below here!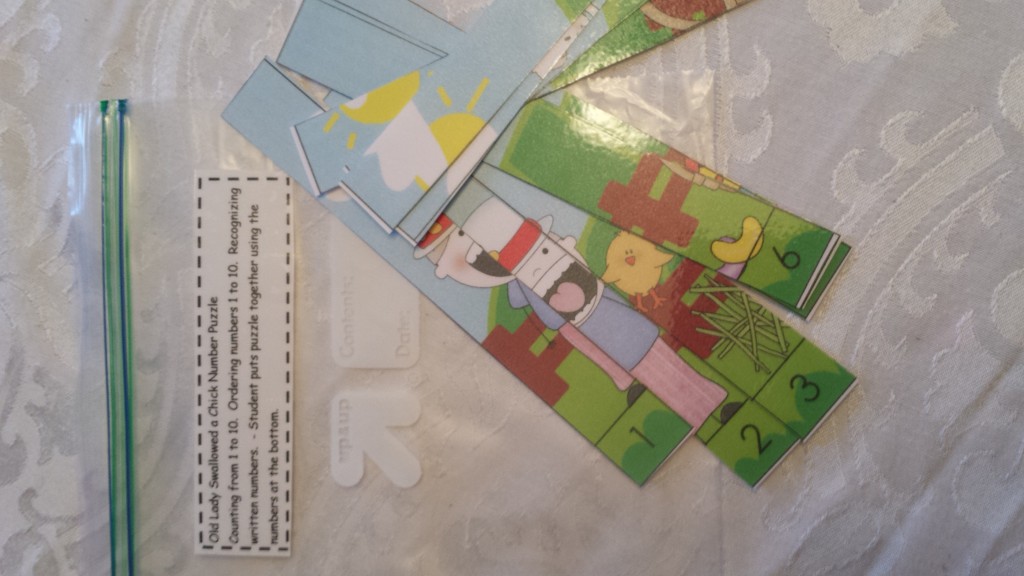 Use the numbers to put the puzzle together.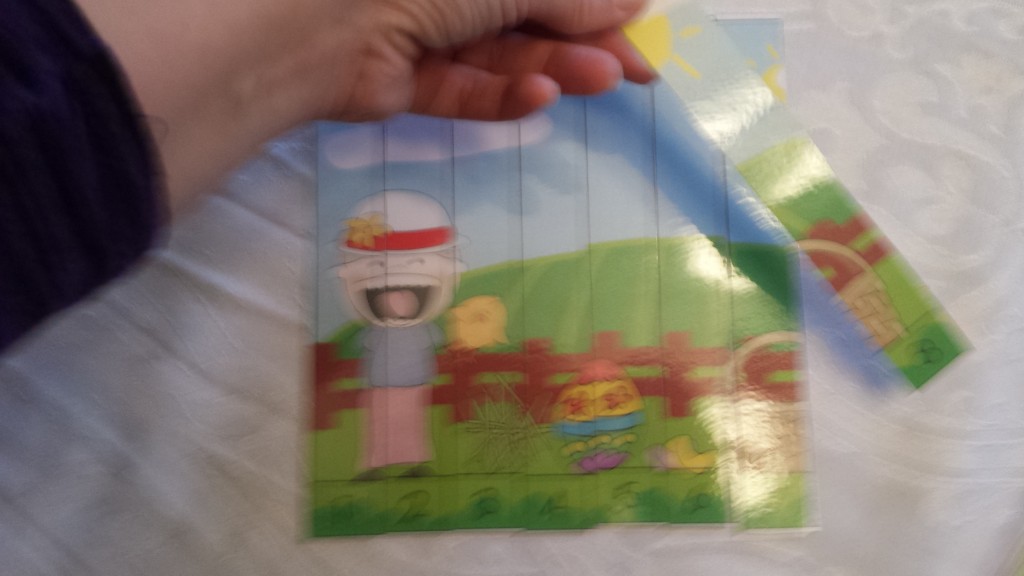 For more fun…  Play this following directions activity found here: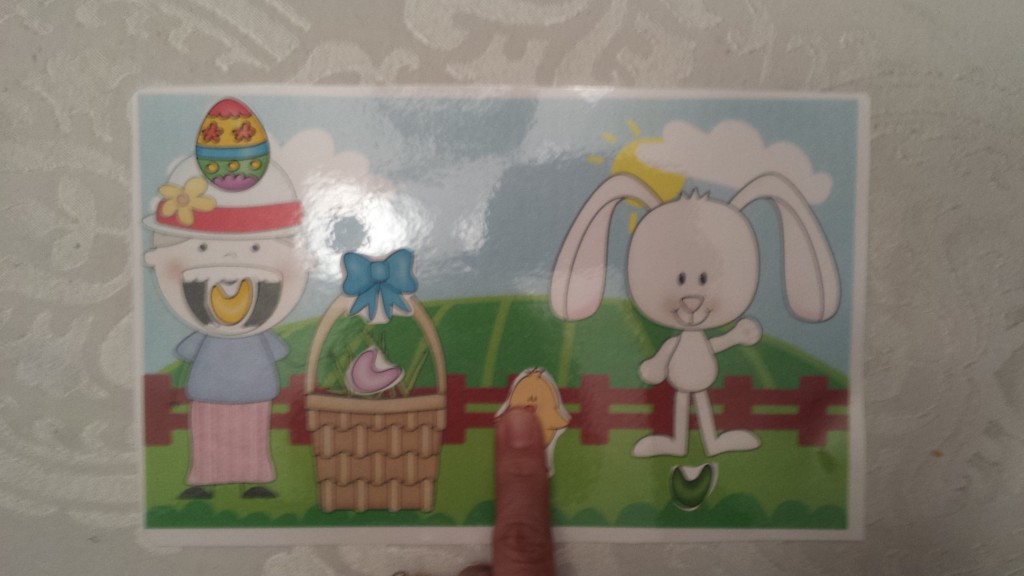 Following Directions Old Lady Activity:
Supply student with board and pieces.
Say the following:
1.) Put the yellow Jelly Bean in the Old Lady's mouth.
2.) Put the purple Jelly Bean on the grass in the basket.
3.) Put the green Jelly Bean under the bunny.
4.) Put the egg on top of the Old Lady's head.
5.) Put the bow  over the basket.
6.) Put the chick between the basket and the bunny.
(You can repeat the activity with other commands)
This activity and printable can be found here.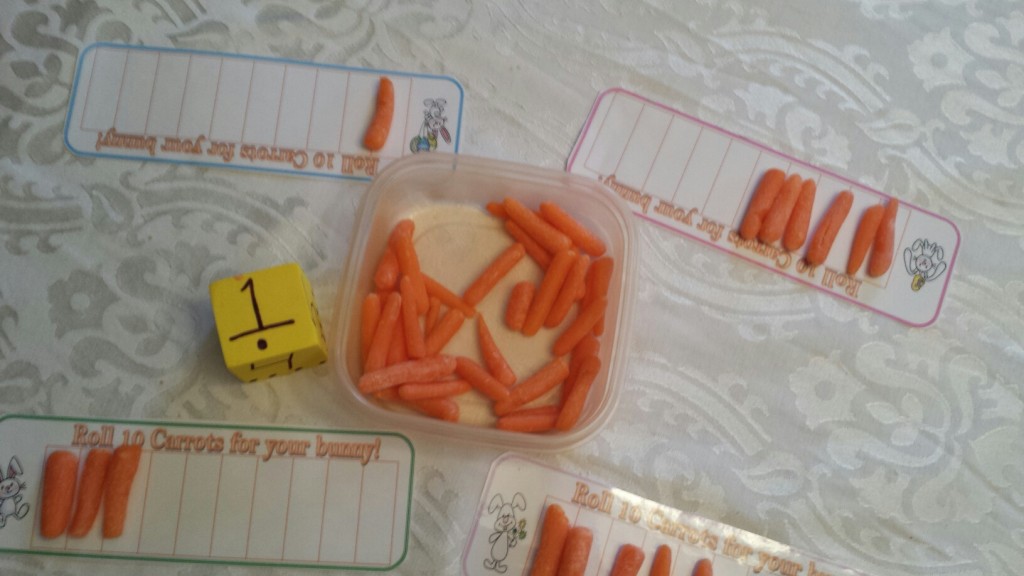 Don't throw out your old dried up baby carrots, use them for markers when playing this game found here! Your students roll a dice and count out carrots to add to their mat.  The first to fill their mat a feed the bunny 10 carrots, wins!
Now Spring, hop to it and get here…  Winter your time is up!
Google+