Here's a FREE & quick take it to your seat center that would be loads of fun at the end of the year or anytime to review words that rhyme.  Print out the card on page 2 and laminate.  Print on the cover-up pieces on page 3.  Laminate and cut them apart.  Student draws a card and places it on top of a rhyming word picture.  Click here to print the Flip Flop Themed Rhyming Activity!
Staying with the theme of flip flops…  How about ending the year with a flip flop glyph display!  Click here to learn more about that!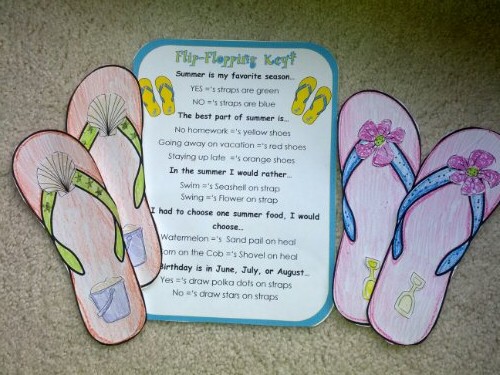 Teach first grade?  Want to review some previously taught math concepts?  Want a fun flip flop theme – click here!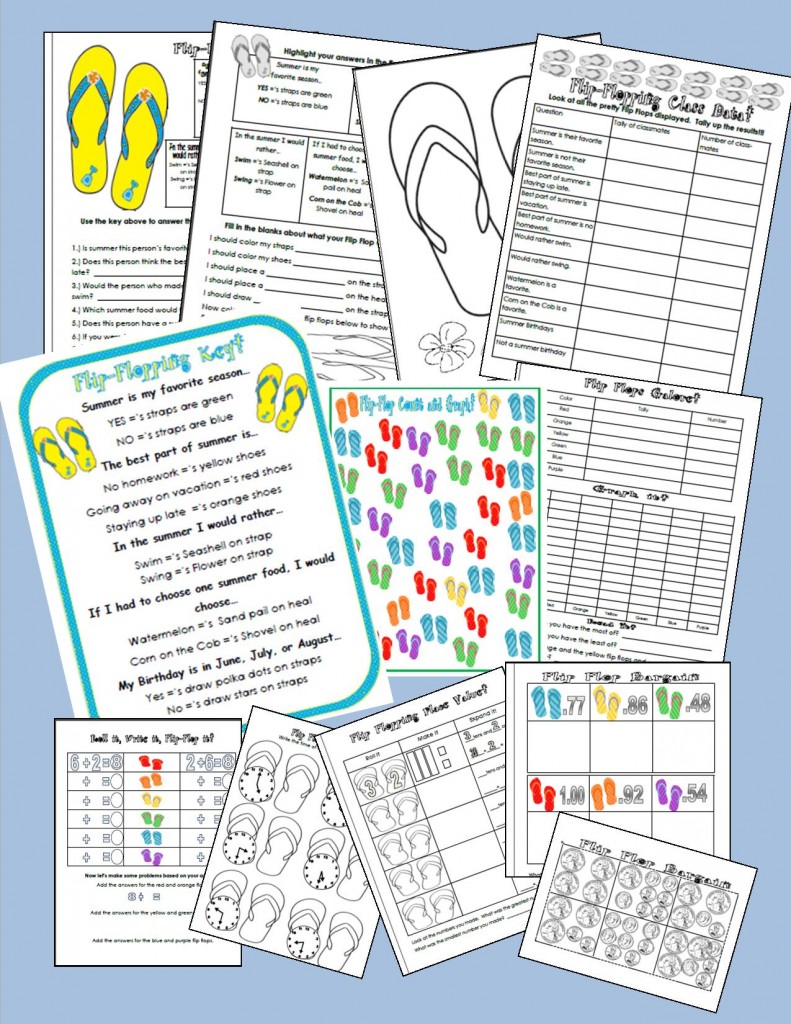 I had visions of flip flops everywhere!!!!
For more End of the Year Ideas – click here! 
Google+