Gotta love Mo Willems!  He makes early readers excited about reading.  I love seeing the kids eyes light up the first time you read Don't Let the Pigeon Stay up late and then later you see them grab the same book and "read-it" to a friend.  Thanks Mo for making books kids love and that are fun for adults to read.
Here's a little craft we did to match the book, Don't Let the Pigeon Stay Up Late!    We didn't have a lot of time today and this craft was perfect and pretty quick!  You can use my template seen below.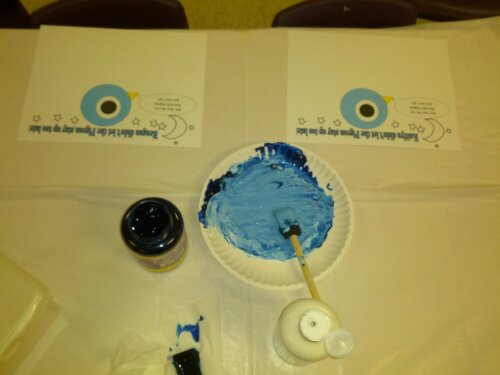 Then just mix blue and white paint.  Kids paint their hands and then use their handprint to make the body of the pigeon.  Have them color the stars, beak, and add legs.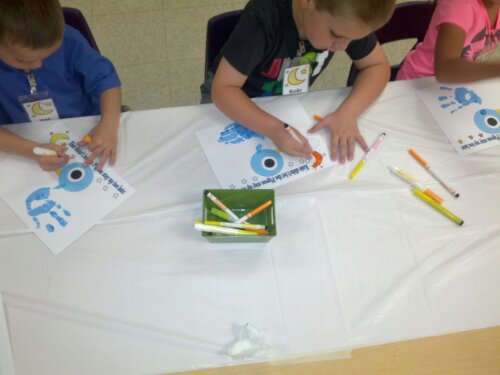 Then when you are done the kids have a reminder of the fun story they read in class!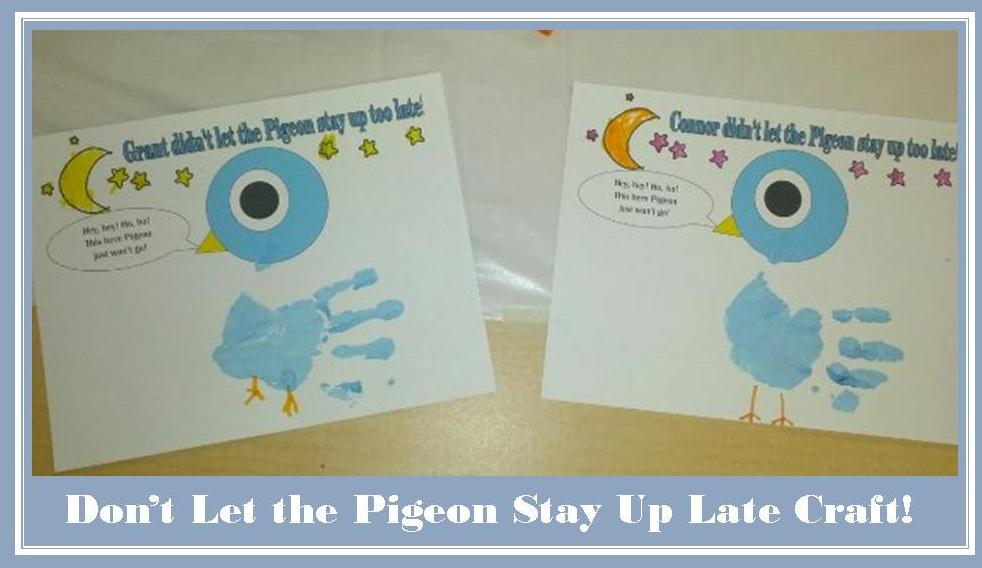 I know, cute right?    Click to Download Pigeon Handprint Craft Page
Google+