One of my very favorite Children's books is Happy Birthday Moon!  Love the bear used in the bear books by Frank Ash!  You can order the book here and I also suggest this scholastic DVD which includes this story along with some of my other favorites!   I am doing a mini night time unit with some of my favorite preschool students!  After reading Happy Birthday Moon we did the activities below.
Our God Bless the Moon Craft!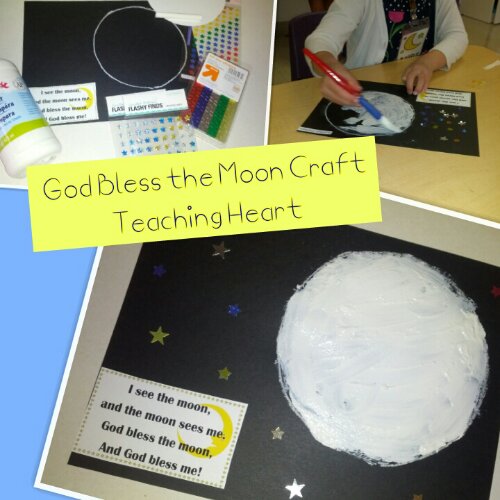 Grab some black cardstock.  With chalk draw the moon on one side of the paper (you can use the moon template here).
Then add the poem (which can be printed from here) in one corner.  Next add foil stars all around the moon.
Finally, paint the moon with a mixture of paint and flour.  The flour gives the paint texture and make the moon feel lumpy when it dries!
Below are Moon Bear themed Playdough Mats! The kids had fun making Bear and Moon a cake.  They added candles with the play-dough.
They outlined the six.  They gave Bear and Moon hats to match the story.   I included star cookie cutters and other play dough toys in this center.
The mats can be found here.  I suggest you print them on card stock and then laminate them.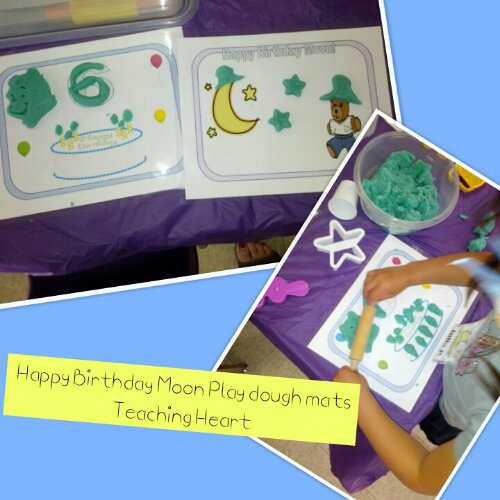 We made the Little Book seen below in the pocket chart.  The kids color and trace their own to bring home and read to an adult.  Printables are found here for that book.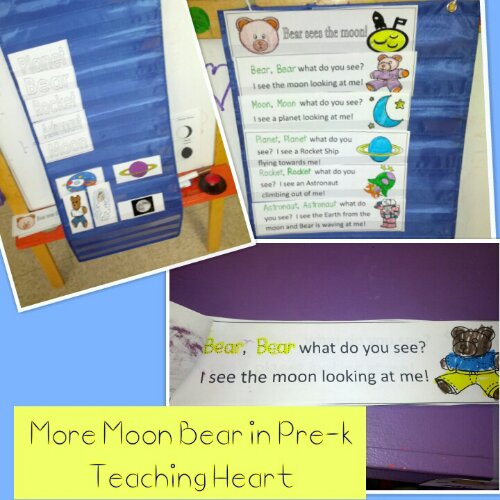 Have a wonderful weekend all!
Google+