Tune: "Oh, My Darling Clementine"
In the desert, in the hot sun,
Grows a cactus big and tall.
It is green and it is spiny,
It's the best one of them all.
Check out this adorable cowboy cactus puppet on a stick.  Isn't he cute?  Super easy too!  I have a template you can download below for the cactus.  The hat and bandana template came from Making Friends!  Print the cactus and paint him with green paint.  Add eyes, mouth, hat, and a bandanna and you are set!   Then your class can practice singing the cactus song!  I love how this cactus comes to life!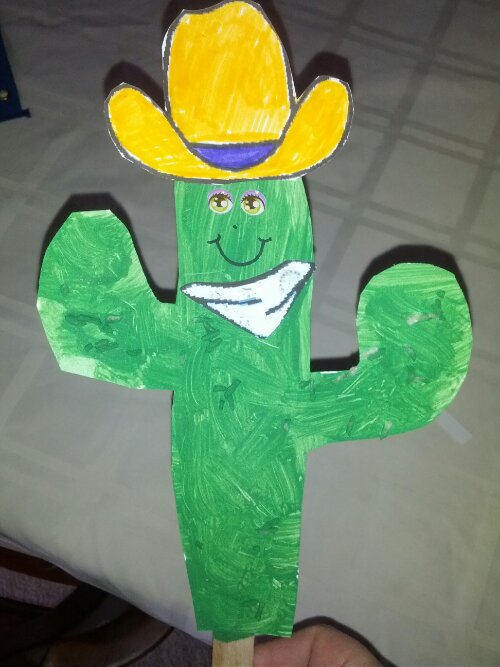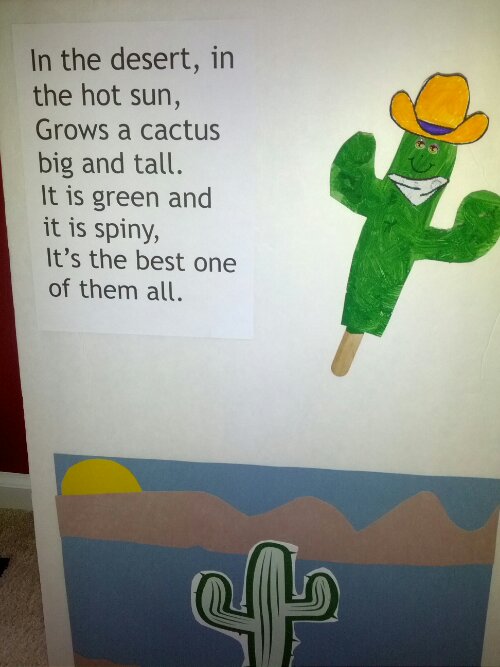 Here's a great book to read to your class with a cactus theme!

Cowboy Happy Poem and Printables to make the Pocket Chart below.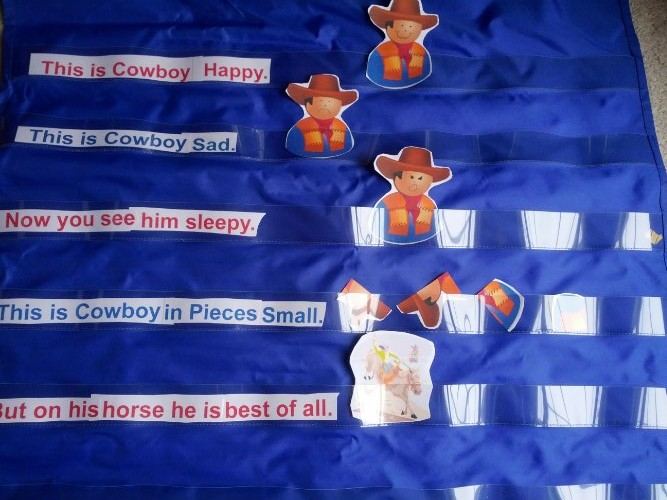 Click here for LOTS more Cowboy and Wild West Ideas.
For the printables in this post Click Here to Download Cowboy Cactus and Cowboy Happy!
Yee-Haw!
Google+