Are you looking for a new book to add to your Valentine collection?  I have one for you called The Valentine Express!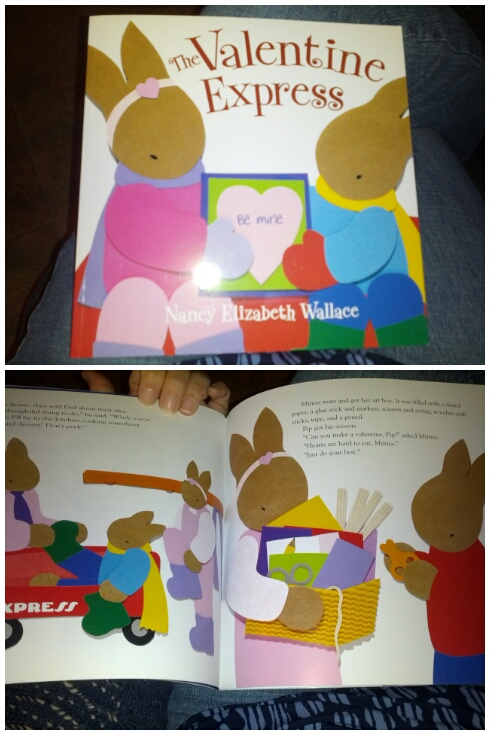 We have read one other book by Nancy Wallace called Fly, Monarch! Fly! And really loved how the story personified bunnies to tell facts about monarch butterflies.  Wallace's illustrations and bunnies are adorable.  Similarly, The Valentine Express also uses the same cute bunnies to tell facts about Valentine's Day as well as tell a story about the bunnies delivering handmade treats on their Valentine Express. 
The story starts in the classroom with the bunnies in class discussing Valentine's Day with their teacher.  Then goes on to show a little Valentine's Day party in school where the bunnies receive treats and Valentine's from their classmates.  On their way home from school they pass their neighbor on crutches and ask him if he got lots of Valentine's too.  But he did not.  The young bunnies begin to wonder if their older bunny neighbors got any Valentine's Day cards and came to the conclusion that many probably did not get any.  In a very thoughtful way the bunnies make the Valentine Express to spread Valentine cheer around their neighborhood. 
I think this book is perfect for a first or second grade classroom.  It gives history for Valentine's Day, shows thoughtfulness, and also is filled with ideas on great handmade Valentine's Day cards that any bunny or kiddo can make. 
For Many More Vday Book Ideas – Click Here!

(I was given Free Copies of This Book To Review)
Google+