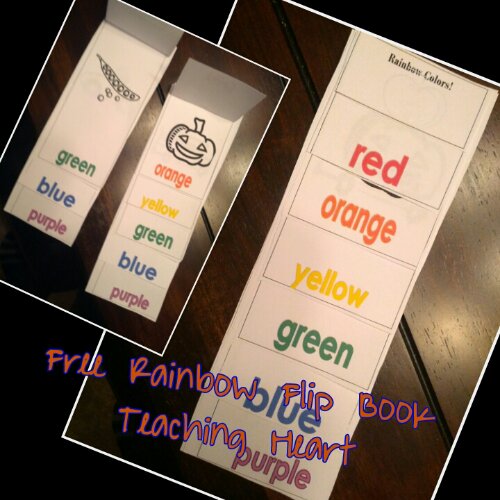 Hi everyone!  Wanted to share a free Rainbow printable I just made.  It's a coloring book with the rainbow colors.  Each page should be colored according to color by the students.  Just print, cut, and staple together to form a little color book.
Click to download Rainbow Colors Flip Book!
Click here to see more FREE Rainbow Resources! 


Visit our Spring Index – Click here!
PRIZES COMING!!!
Hey – did you hear… Our Facebook Page hit over 10,000 FANS last week and we plan to celebrate with a few treats that will be given away.  Stay tuned this week for the celebration post!  I love a FUN giveaway!  To get set for the fun make sure you:
like our facebook page
follow us on TPT
and
subscribe via email! 
Google+