My daughter asked to make the Fruit Loops Rainbows with her friend yesterday.  You may have seen them on the blog in the past!  They always turn out so nice! So here are their rainbows.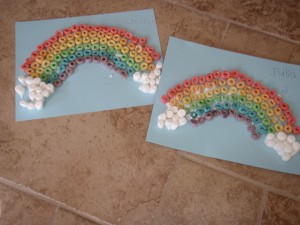 They had so much fun.  Just use Elmer's glue to glue down each color of Fruit Loops.  I drew the link of glue and they put down the color on the line.  We used mini marshmallows for the clouds.
As they were laying to dry, I started asking my daughter and her friend how many reds were in their rainbows.  They were amazed that the answers for each rainbow was not the same.  My daughter had 22 reds and her friend had 19.  Then of course I had to ask who had the most purples.  They estimated before they counted and they were right, my daughter had 1 more.  Hmmm….  This would make a great activity sheet says the teacher in me… Thus the sheet below was born for you to download free.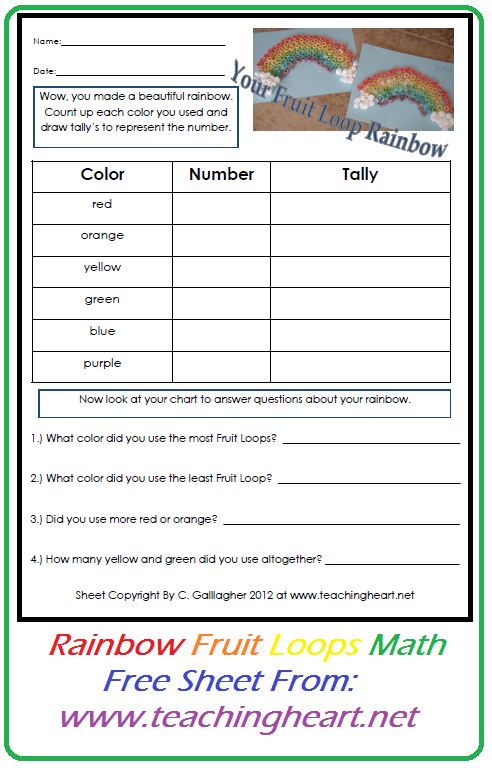 Feel free to download and use at home or at school – rainbowfruitloopmath2
Be sure to visit the Rainbow Unit at Teaching Heart for more free and fun Rainbow ideas.
Have you gotten you act together for St. Patty Day???  Teaching Heart has TONS of ideas here!!! 
Google+