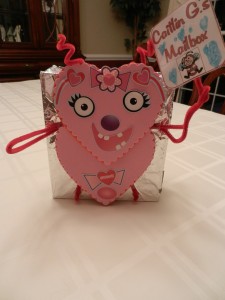 O, I have a case of the LOVE BUGS!!!  These little bugs are way too cute!  It started with this roll a Love Bug game and then this one…  Did you download those free printables…
To practice rhyming in Kindergarten through first I made this little manipulative.  Go ahead and print page one on cardstock and laminate for durability.  Students match the top part of the love bug to the bottom part.  The top part is a written word and the bottom will be a picture that rhymes with the written word.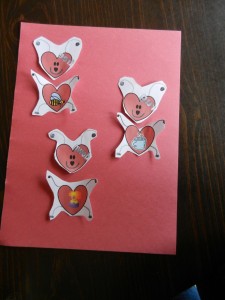 There are six love bugs to make.  After the student has completed this activity they are ready for the Love Bug Rhyming sheet.  They must cut out the pictures and glue them to the belly of the love bug with a word on it's head that rhymes with the given picture.  After each Love Bug is given a picture, the student should then write the word in the boxes below.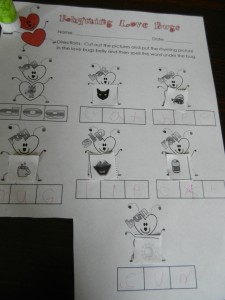 You can download this free printable from Teaching Heart by clicking here.
If you need more VDAY ideas, please visit our VDAY Lesson page filled with lots of free learning ideas and printables!
Want more activities for V-day?  Purchase the Teaching Heart Valentine's Day Packet here.  Thanks for supporting Teaching Heart!!!
Google+