I created another Roll a Love Bug Game based on an email I got last night… 
"Hi Colleen,
I LOVE your love bug idea, but it didn't fit with what we are learning. We are doing tens and ones and numbers to twenty. I hope you don't mind that I changed it around a little bit to match up with the Math in Focus chapter that we are doing. I've attached it for you. Feel free to share. Cindy Parr"
Thanks Cindy, I checked out your sheet and created a new sheet based on what you were looking for.  Below is the new Love Bug Sheet with the Tens and Ones concept.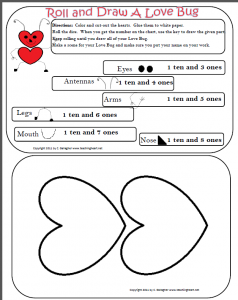 If you would like to use this sheet, click here.
Be sure to check out all the other ideas on our Valentine's Day Page…
If you like our printables and need some unique V-day ideas, be sure to get our V-day packet here!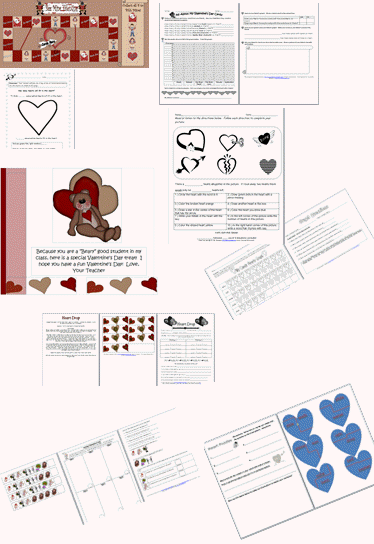 Google+