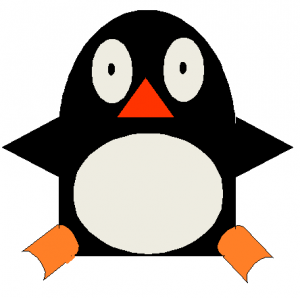 It looks like from the 1,000's of downloads in only a few days, the roll and draw a love bug printable was a hit!  Glad you liked it.  Since you liked it so much, how about another?  Yes, I am here to please!! 
Here is another roll and draw.  Isn't he a cute little penguin? 
Supply dice and some crayons.  Students take turns rolling until the first student has drawn a Penguin. Tip:  Need dice?  The Dollar Store had some the other day in packs of six and they were erasers as well.  Very colorful and cute!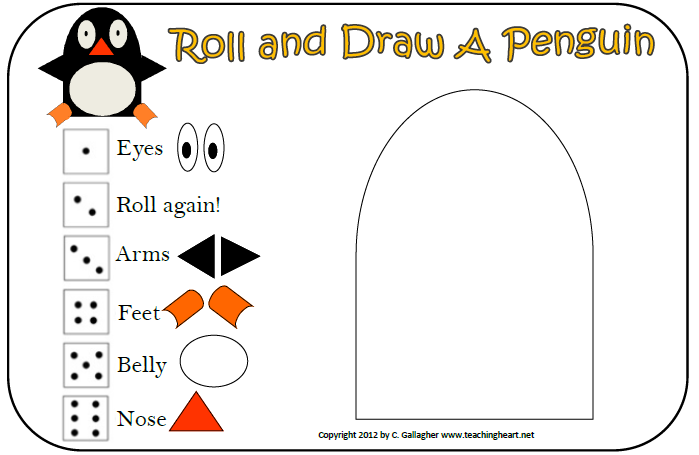 You can download that for free here!   If you like our 100's of free printables please consider making a purchase in our store – just click here.  Like Penguins???  We have a great instant Penguin packet ready to download!!!  Remember all purchases help to keep Teaching Heart Online and sharing Free resources!  Thanks for your support!
Google+