Daubing for apples has been downloaded by over 7,000 people since I posted it less than a month ago.  Glad it is is being used!  Here is another similar sheet.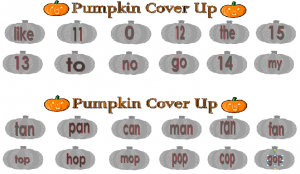 This is two Pumpkin cover-ups.  You can use a Bingo Dauber or you can cover it up with a pumpkin marker (dollar store Halloween erasers).  The first set is for K sight words and numbers.  The second set is for 'op' and 'an' family words.  Say a word or number and the students finds it one their card to cover it up!  So much fun reviewing!  Great at-home activity too.


You can click here to download this actvity is PDF.
For more fun Fall and Halloween Ideas Click Here! 
Happy Teaching!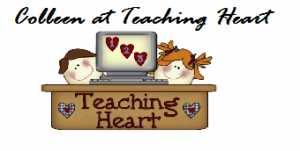 Google+