I love all the Holiday Themed Marshmallows they have out this year.   Not sure if they had the snowmen last year or if they are new this year, but they are yummy!!!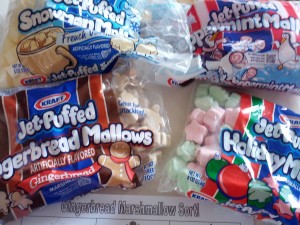 I have a free set of printables to go along with the Gingerbread, Snowmen, and Holiday shapes.  You just need to buy the mallows and you are set!  I got mine at Walmart.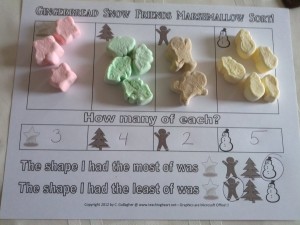 The first page in the set is for Preschool and Kindergarten.  They must sort, count, write the numbers, and then circle the shape they have the most and least of!  (I put a set amount in a baggie for each student)
The following page is for first and second graders.  They must sort, tally, graph, and then read their results by answering questions about their data.
Gingerbread and Snowman Marshmallow Sheet – Click Here!  to download these two sheets.
I have a similar sheet in my Preschool and Kindergarten Gingerbread Packet here.  It only uses the Gingerbread and Holiday Mallows.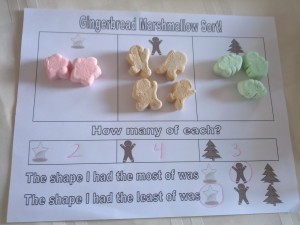 You can learn more about this sheet by clicking here!
For more fun and free winter resources please visit our winter index here.
Like our printables?  Support Teaching Heart and shop our store here.  Thanks! 
Google+