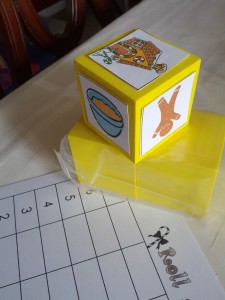 I love these BLANK foam dice that I can program how I like.  I use them all the time.  Here is one way I use them and you get the free printables to make your own!  It's your lucky day!  😉  You will need a blank dice or just put the pictures over a dice that you already have.

I created a roll and graph activity you can use as a center or as a game.  You can make your own rules; but, here are some suggestions:
Students roll the dice a given amount of times.  They fill in the graph as they roll.  Once they have rolled the dice a given amount, dicuss results.
Or have the students roll the dice till one of the items on the graph is completely filled in.  Lots of hands on fun with graphing that you can modify to meet your students needs!!!
Before you download the free files to make this activity, check out some of our winter packets I know you would love to add to your classroom.  What a treat for your students and YOU!  Easy planning of fun activities that meet the Common Core Standards that students love!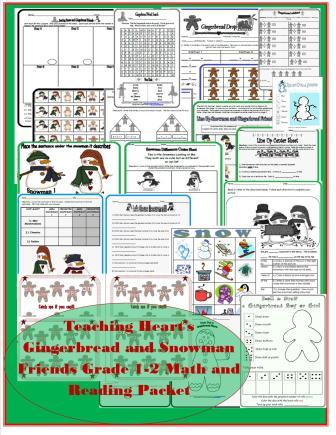 Gingerbread and Snowman Friends for First and Second Grades!!!  Click here!
Gingerbread Preschool and Kindergarten Packet!!!  CLICK HERE!
Check out all the files here for winter teaching grades k,1,2 – click here!
Ok, a girl's gotta keep a site up and running – now the free printable for this post!!!  Click here for the Gingerbread Roll and Graph Dice and Graphing Sheet!
Happy Teaching!
Google+