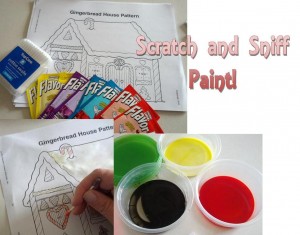 Trying to find things to go along with  a Gingerbread unit that use our senses.  I wanted to paint Gingerbread houses and thought it would be great it they could smell yummy after they dry.  I figured out how…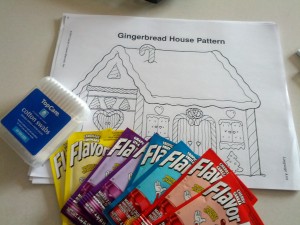 Grab some Kool-Aide or the Generic brand like I used (it is much cheaper and works as well).  Find small containers for each color.  Empty the packet into a container.  Add water slowly…  just enough to make the powder dissolve.  That is it!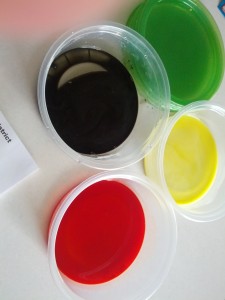 Now you have some smelly paint.  I did find that q-tips work best for applying the paint.  It is a thinner paint and I liked it that way… but if you wanted it thicker, you could always add some of your tempra paint to each color.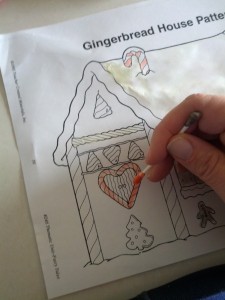 For more fun and free winter resources please visit our winter index here.
Shop our store for many winter resources!!!   
Gingerbread and Snowman Friends for First and Second Grades!!!  Click here!
Gingerbread Preschool and Kindergarten Packet!!!  CLICK HERE!
Check out all the files here for winter teaching grades k,1,2 – click here!
Google+