Subbing this year brought me all around…  but I think my favorite place to be was in Kindergarten with four great Kindergarten teachers.  I learned lots from being in some of their classrooms and felt very much at home!  Now I am preparing to switch gears and finish out the year in third grade…  Pete the Cat isn't as popular in third grade as it is in Kindergarten.  So, shaking out some Pete the Cat goodies before I head to third grade.  I made these shirts below to share with my favorite Kindergarten Teachers for them to wear at their Kindergarten Orientation Day.  If you saw your future Kindergarten Teacher in this shirt you would have to  know that Kindergarten would be ALL GOOD!!!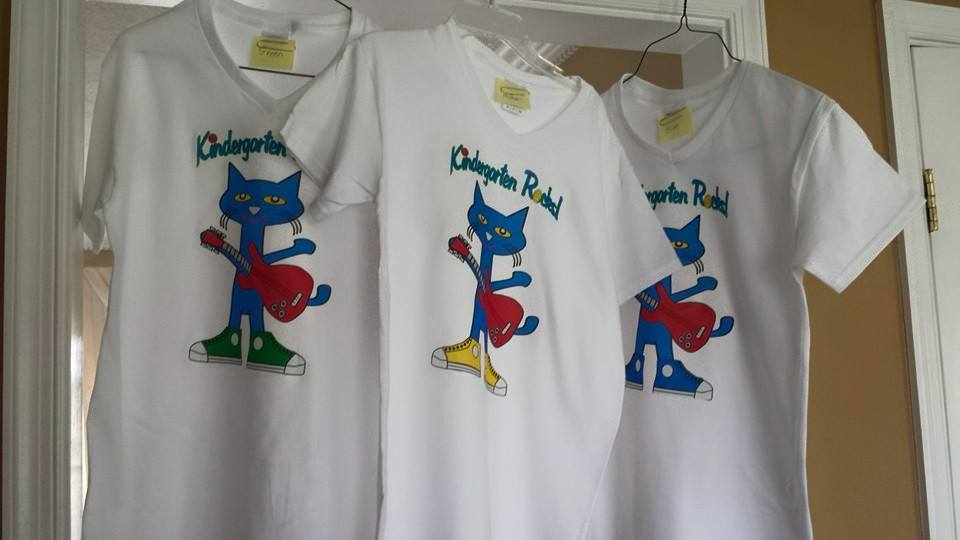 Super cute, right?  You too can get Avery Injet Fabric Iron On Paper and make the shirts above…  So easy!

Download the free template to print and use.  Click here to download colorful cat shirt templates!
Still need more fun with this Colorful Cat???  Try some of these activities!
All the printable templates from the activities below can be found by clicking here!  The set they come from is loaded with other ideas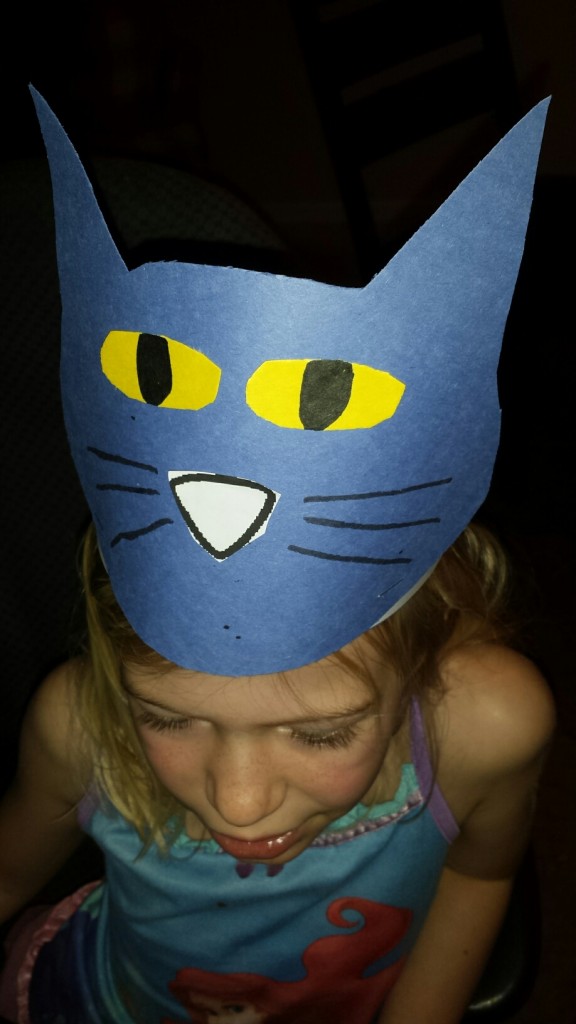 These would be fun as a party hat craft too!!!   We loved dressing our blue cat by rolling the dice to see what to put on him!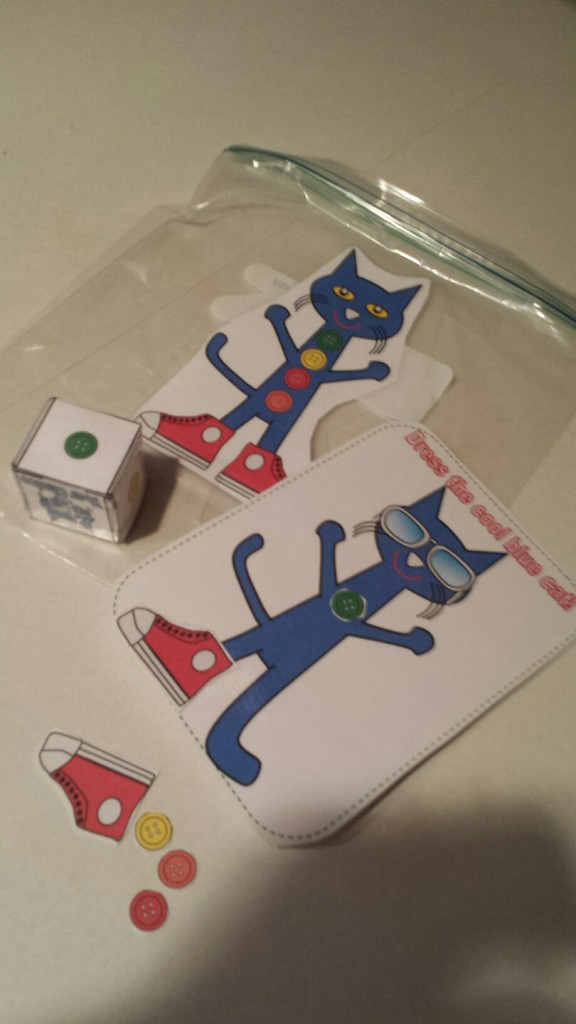 Also, we made cool rocking blue cat necklaces…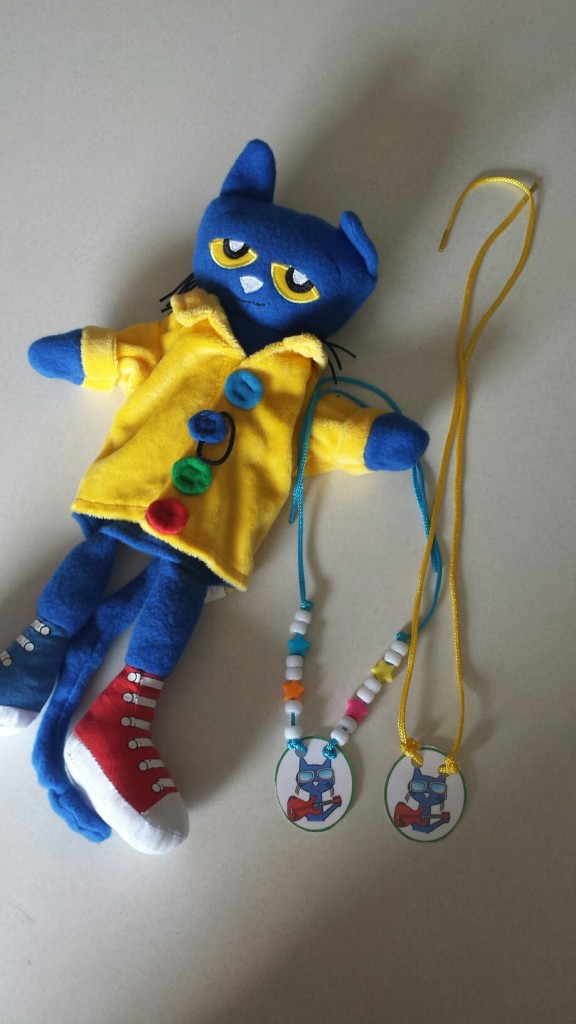 All the printable templates from the activities above can be found by clicking here!
Google+