Who is ready to rock with The Little Green Guy?  Here's a super easy DIY shirt for St. Patrick's Day.  It literally took us about 15 minutes to make.  The original idea comes from my ever so creative friend Rebecca who blogs at This Mom's Many Hats!  You can see her post here on her shirt here!
I happened to be over her house the other day when I saw these three adorable shirts laying on the table…  There's always something going on at this girls house!  I of course thought they were awesome.  Then she told me how she made them and I knew my daughter would love this craft…
We used permanent marker for our craft (and if that is all you have, than just use that)!  We also used a little green paint mixed with some glitter (which if you do not have paint on hand, that is okay…  just use the marker.  Now, I am not sure what this will look like after we wash it because I don't plan on washing it until it is worn once…  but the shirt was $2.00 on the sale rack at K-mart and the St. Patty Day shirts were $5.00…  So even if we do not wear the shirt again, it only cost $2.oo.
I printed the template found on page 2 of This Document out onto cardstock.  I cut out the shamrock and taped it to the shirt.  I placed another piece of cardstock inside the shirt so that the marker would not go through to the other side.  My daughter alternated green circles with the marker around the shamrock…  we lifted the shamrock to reveal our shape…  Then we used Rebecca's idea with the pencil.  I mixed some green paint with glitter and we dipped our pencil eraser in the paint and decorated the inside of the shamrock with the eraser circles…  If you don't have paint, you can just draw circles with the sharpie and skip the paint part.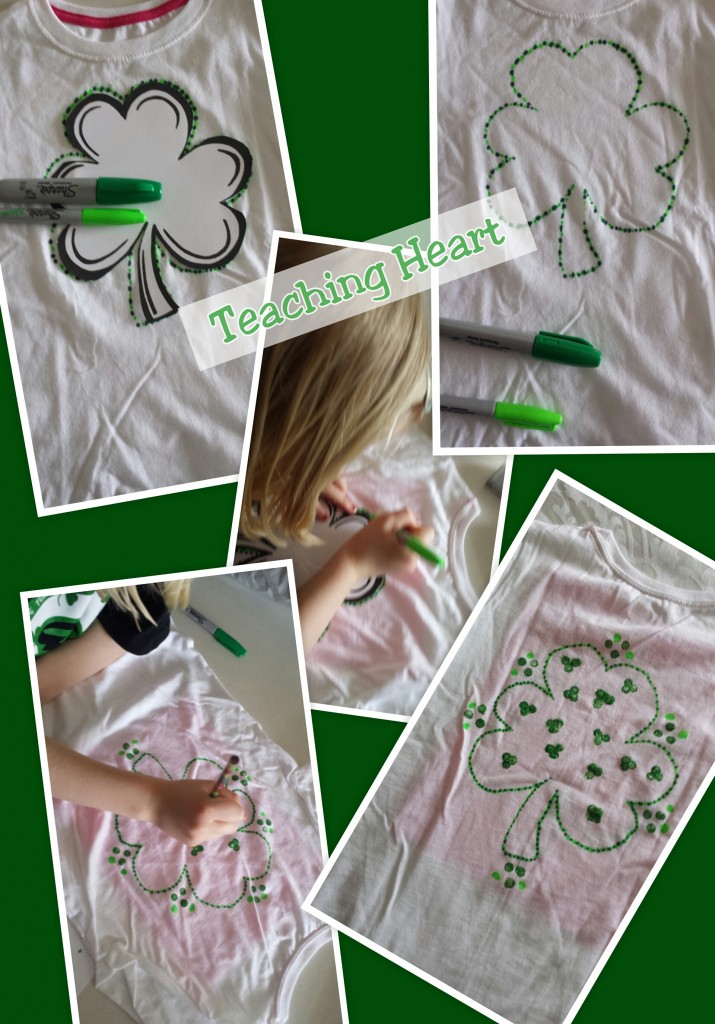 Ta-da!  Super easy and so fun!!!  If I had a shirt in my size I would have made one too!!!
Be sure to click here and see Rebecca's post for more ideas.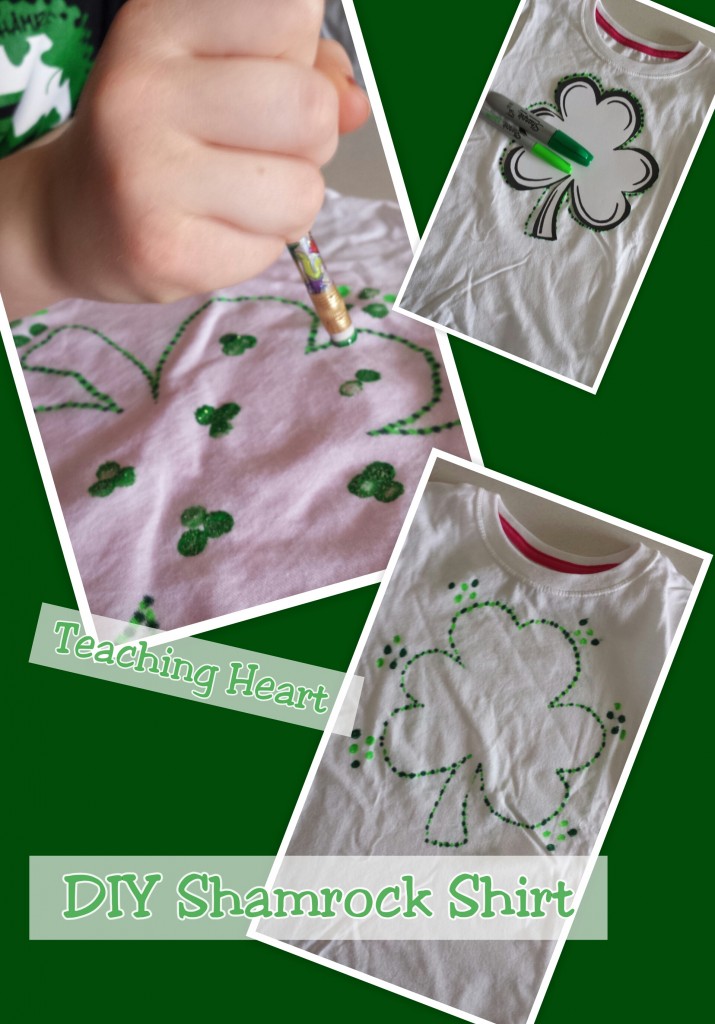 Page 1 of the document that contains the template for this craft also has a quick Holy Trinity Worksheet!!!  Click Here to download both template and the trinity worksheet!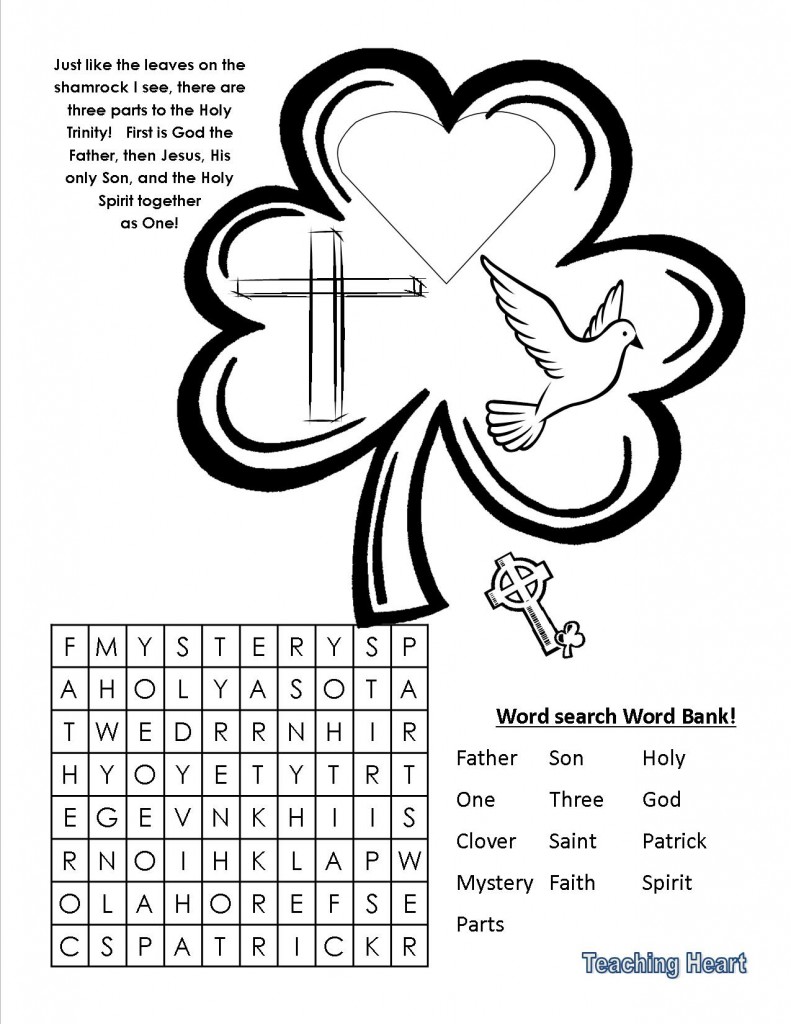 trinity2
For many more St. Patrick's Day Ideas, click here!!!
I better close for now and get ready to make my kiddos Patty Day one to remember…  Here's last years fun…
You can see our Leprechaun is quite tricky!!!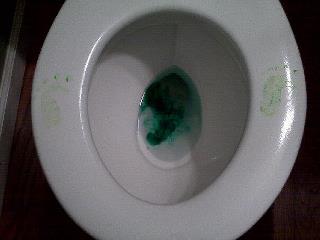 My daughter hopes to catch him this year with this…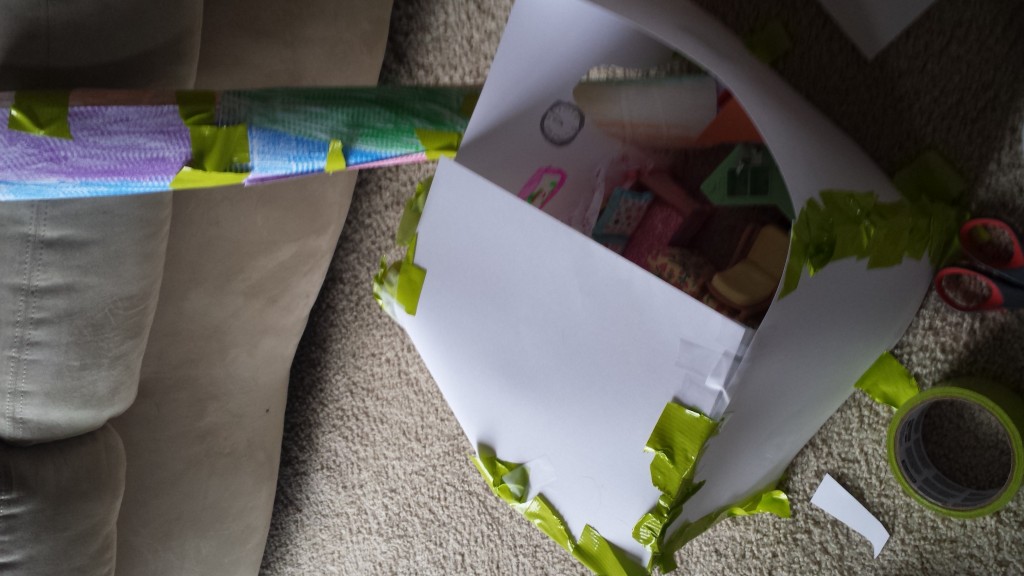 Google+