I wanted a paint that would dry fast and I found it!!!  It literally took about 8 minutes for paint to dry the second it hit the paper.  It smelled good too!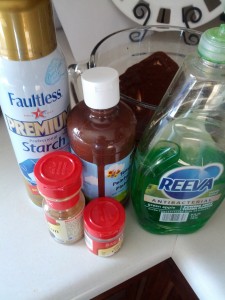 Mix 1 cup liquid tempera paint, 1/4 cup liquid laundry starch,  2-3 Tbsp liquid dish-washing or laundry detergent, and some cinnamon and ginger.
I used the recipe to make the little Gingerbread Man below with Preschool Kiddos.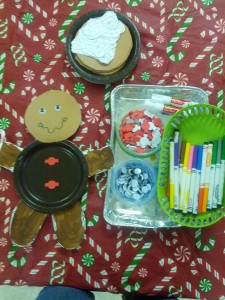 We painted the arms and legs with the paint.  We used a small round brown plate for the body (but you could paint a plain paper plate).  We used contruction paper as the head.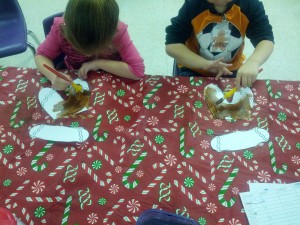 We used the Free  Gingerbread Man Template Craft to create these.
Click here to view our Preschool and Kindergarten Gingerbread PAcket!
First and Second Grade – click here!!!
Check out all the files here for winter teaching grades k,1,2 – click here!

Google+