A couple of weeks ago I did a cat and dogs themed unit with preschool.  They loved it!  Of course Pete the Cat can make any Preschooler smile from ear!  You gotta get out the Pete books!
Click here to see many titles!   But if you get just a few, try these two!!

I have a few ideas that may go along well with Pete in your Preschool and Kindergarten classroom and they all can be found in my new dog and cat themed packet here!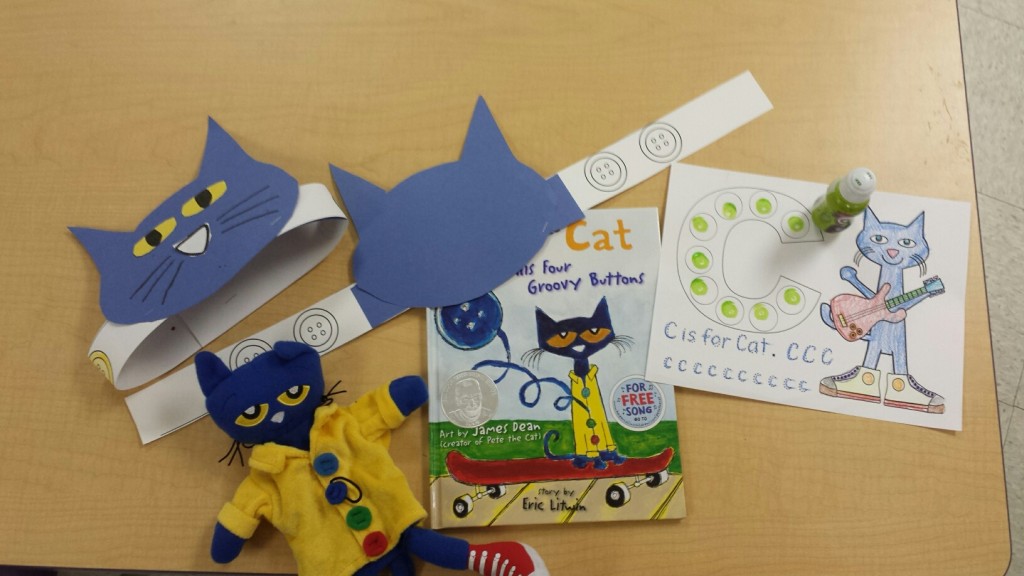 We loved making the cute Blue Colorful Hat Cats…  I think we all looked like Pete when we were done!
I know you love my Pete Doll – you can get your own below!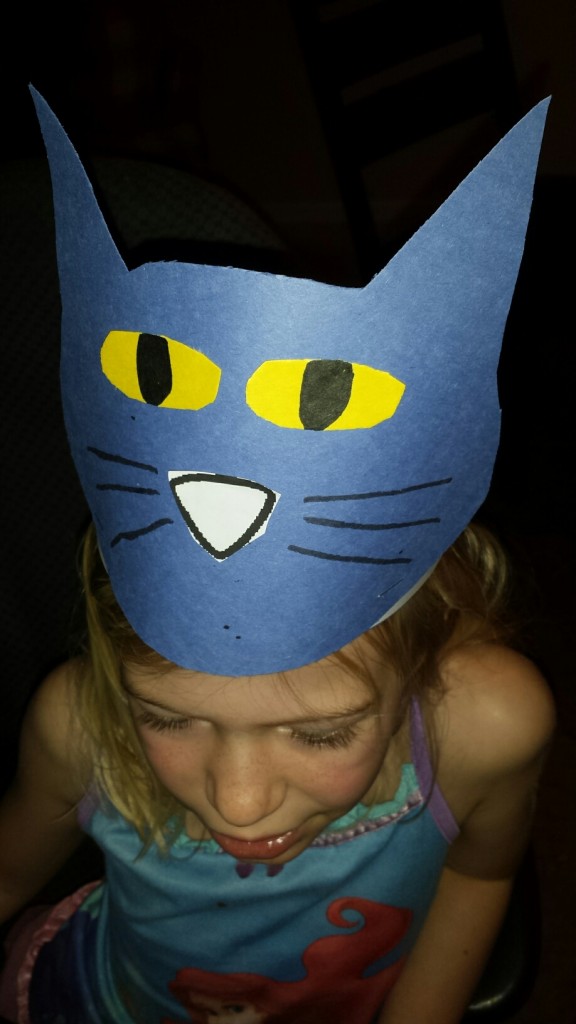 These would be fun as a party hat craft too!!!   We loved dressing our blue cat by rolling the dice to see what to put on him!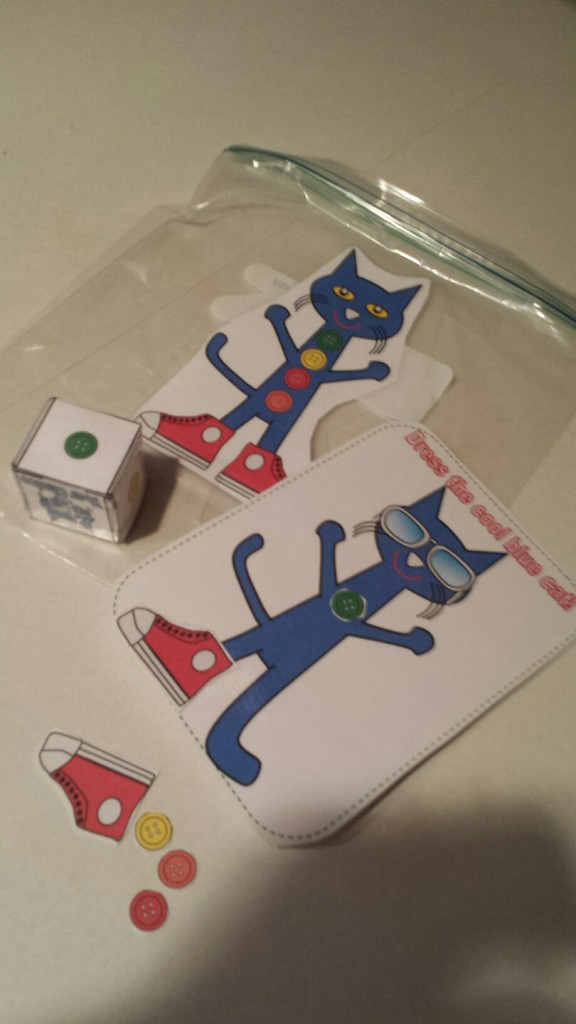 Also, we made cool rocking blue cat necklaces…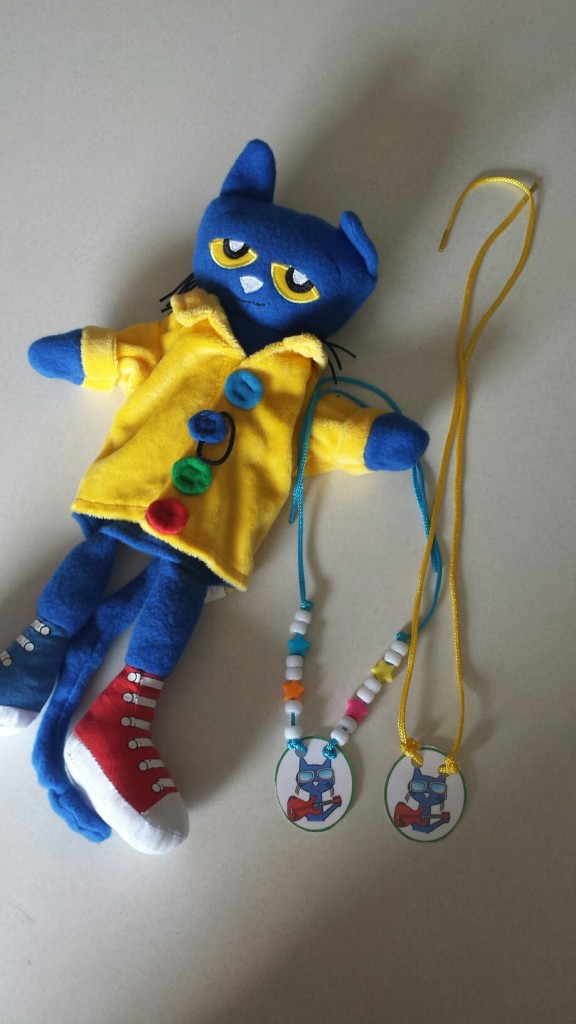 All the printable templates from the activities above can be found by clicking here!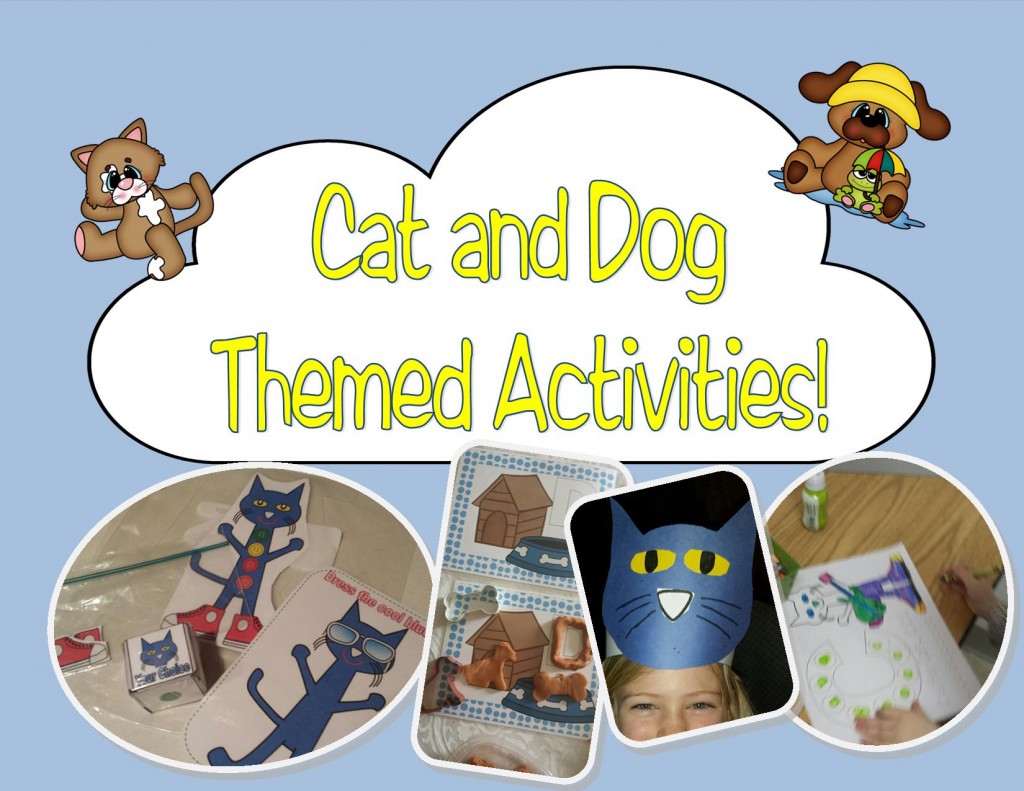 Google+