The printables to make the game seen at this post can be found in this set: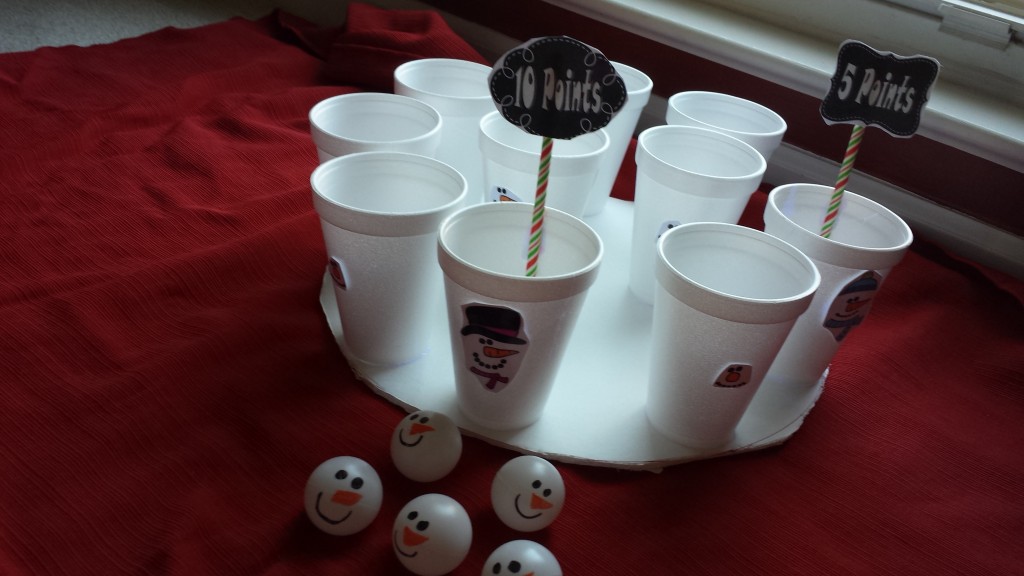 I had some snowman ping pong balls that I made to use with this sensory table left over…  I put them to use to create a new game for my daughter's Holiday Party at school.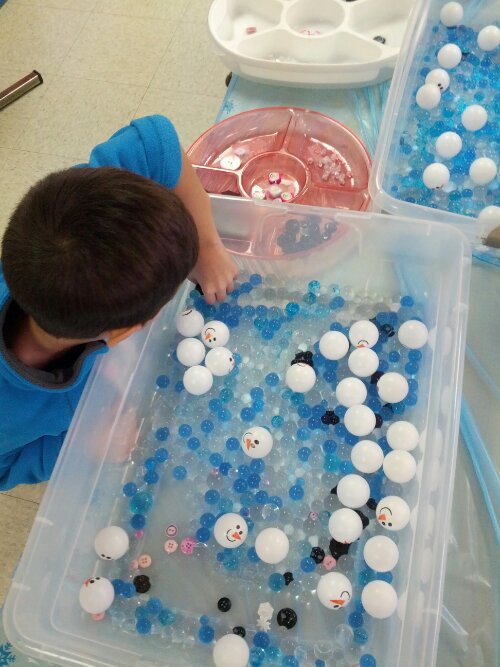 To play:
Fill-Up the Snowman Cup (Throw Game) – This game can be set-up on a table or the floor. Pick a student to be the score keeper. Everyone else lines up. The score keeper will write down the final score for each player (on score sheet provided ). Five balls are needed to play.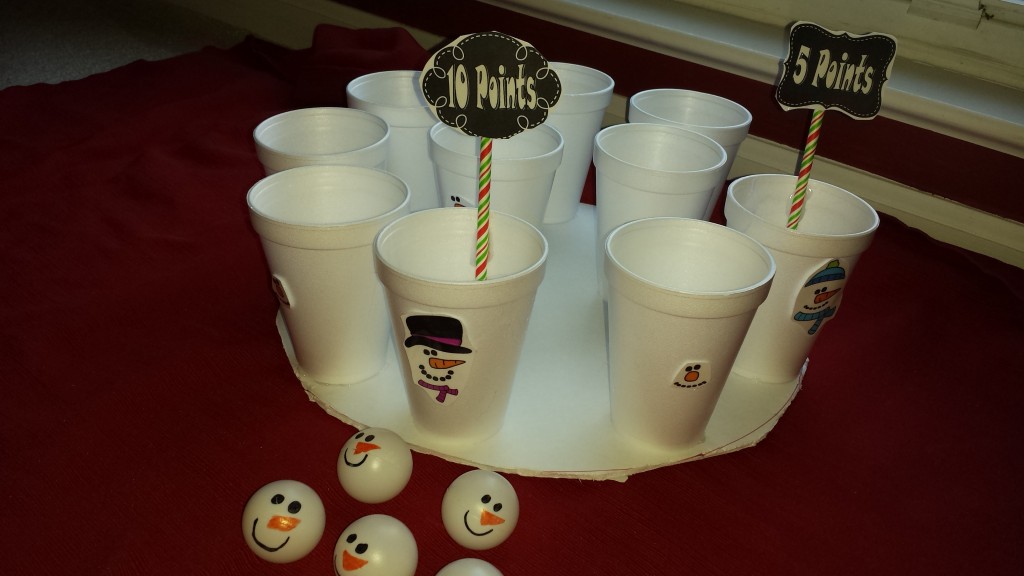 TO PLAY: Students take turns throw/ bounce 5 snowball heads at the snowmen cups for points.  One of the cups is marked with ten points. One of the cups is marked with five points. All other unmarked cups are worth one point each. After five throws, players add up their score and report it to the score keeper. Repeat until each player has had a turn.  Play again with another student as score keeper. Once time is up, volunteer adds up all the rounds played to find an overall winner.
Click here to download the score card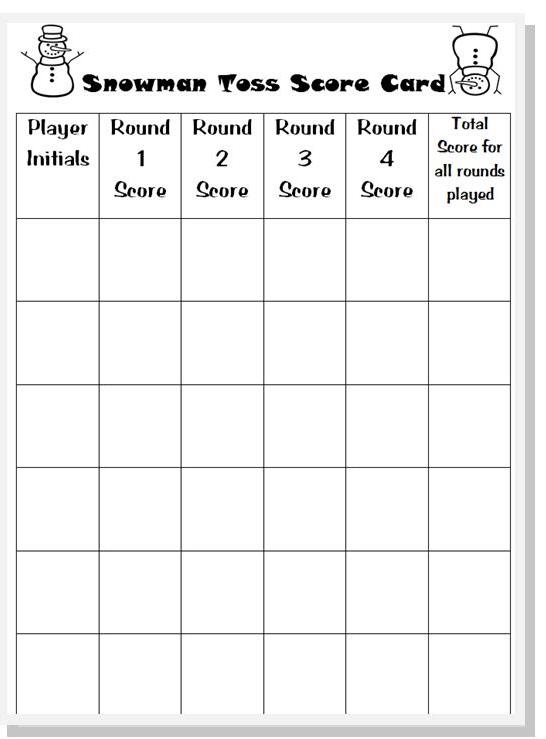 For lots more winter themed ideas for the classroom, click here!
Google+