You don't need your mitten yet… but unfortunately you will in a few months. Here is something to use when the mittens come out. It comes from our awesome
Winter Warm Up Packet!
Mitten Match Center – Grades Prek, K, 1, 2, 3 –
CLICK TO Print PDF FOR FREE
Mitten Match Center: Student must match the number mitten (sum) to a mitten with the math problem on it. You may print, laminate, and cut the pieces below. Have the student place the matching mittens in a pocket chart next to each other.
You can change the mittens to any skill below by clicking on the white squares and typing in the skill you wish (colors, shapes, multiplication, subtraction…)
The printable above is awesome and so are the other printables found in this packet. The one below is also part of it!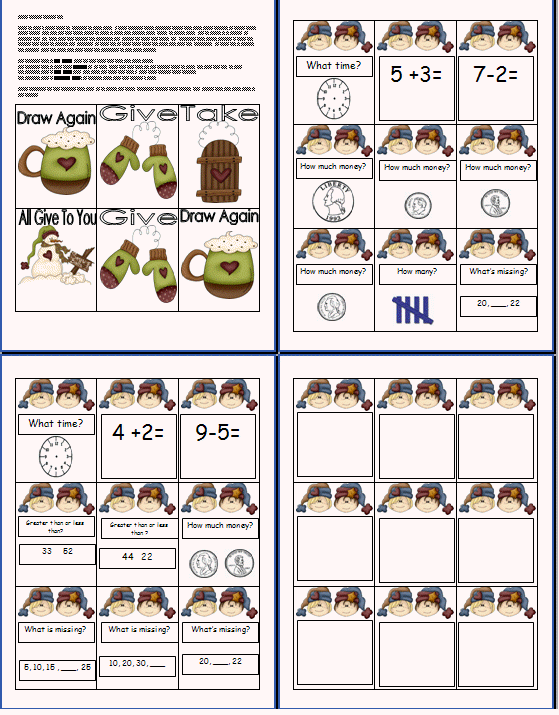 Don't delay,
click here
and order this packet today!!!!
Google+