A Lift The Flap Book (k-1)
This is
a great activity to use with the book
CLIFFORD THE SMALL RED PUPPY
. Have your students illustrate each page. Then have them cut each box out. Place each page on top of the other. The largest page is at the bottom and the smallest page is at the top. Help them staple the pages together to form a lift-the-flap book.
Click here
to print!
Want more Clifford Ideas? Click here.
This printable come from our Teaching Reading CDROM, click here to learn more!!! – This would be great for any k-3 teacher that likes to do an activity that matches books they read to their students!!!! One of our most popular CD's!
You will see so many printables like this one and the one seen below!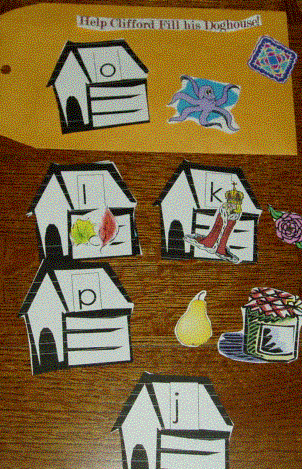 Clifford!

Google+