I can't believe that soon Halloween will be here.  Have you seen all the Halloween Ideas here?  Before you can say BOO, Thanksgiving will be here and then WINTER….  I hate to say that word – WINTER!  O, how I love FALL and really dislike winter!  Time to move on and get ready… Here's a start, two new free roll out games for you to use.
First up is Mr. Turkey.  Here is a roll game.  You will need to cut out all of the playing pieces and laminate them.  The idea is that the student will put together the pieces as they roll till they have put together a all of the turkey and win.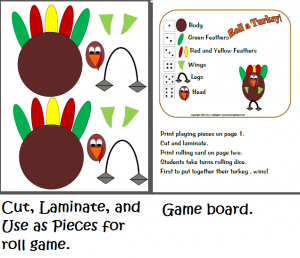 Second is a Snowman…  This one is half drawn and the student must roll and draw thepieces on to the snowman.  The snowman needs a hat, scarf, broom, eyes, nose, and a mouth.  Once he has all that, you win!  These games are fun for holiday parties too!
// ]]>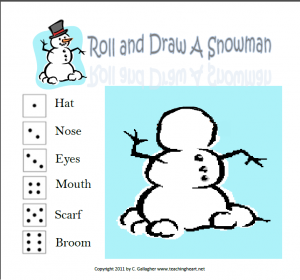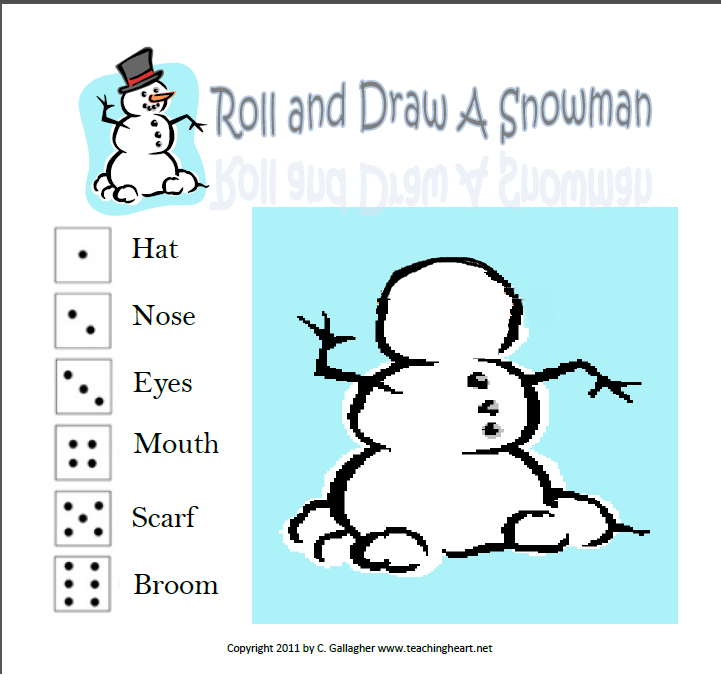 You can download both for free.
Click here for the Turkey.  Also, check out all the free fun ideas on Teaching Heart's Thanksgiving page…  Click here!
Click here for the Snowman.  When you are ready to think winter you will want to check out Teaching HEart's winter page… Click here!
Google+