I thought this sensory table turned out super cute.  The kids had a blast looking for the snowman pieces mixed in with the water beads.
I used ping pong balls from the dollar store to make the snowman heads.   Just used an orange and black marker to draw the face,
The hats were foam paper hats that I cut out.  They held up well in the water beads.  They also hunted for black buttons.  I added small white crystal formed beads that were a challenge to find.
Each kiddo spent a good 15 minutes enjoying the table and finding the items in the bin.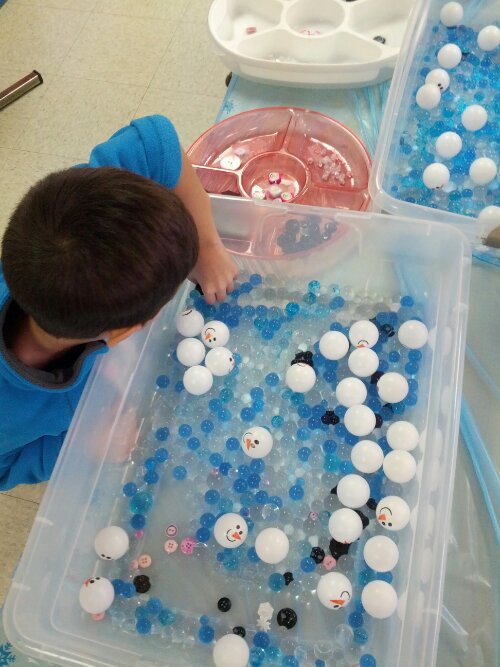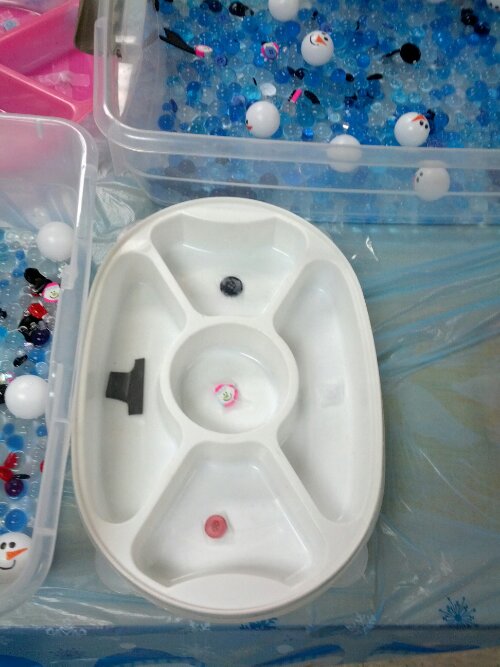 For more winter ideas  – click here!
Google+