Time is flying…. Christmas will be here in just a few days!!!  I am some what behind…  I finished my shopping yesterday!  I usually have some baking done by now – but I keep putting that off…  I did make an easy snowman cookie today to share with some of my favorite Pre-K students on Friday.  It's a melting snowman cookie.  It was super easy… mainly because I was lazy and bought the ready made dough in the refrigerated section.  Even better – it only made 24.  Exactly what I needed and none for me to taste!  😉
I just pressed the dough into circles and cooked it up!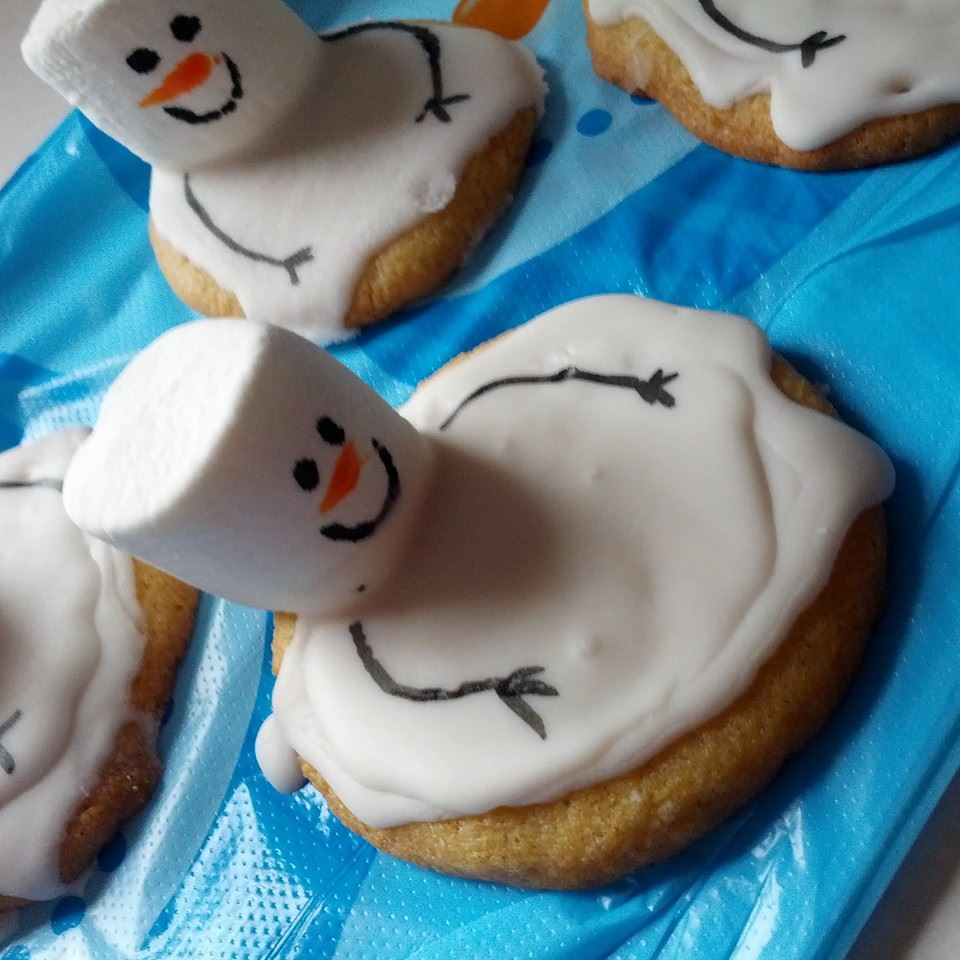 As the cookies were cooling, I made the snowman head with the large marshmallows.  I used an edible pen to make the eyes, mouth, and arms.  My favorite brand is here at this link!  For the nose I put a tiny bit of orange wilton cookie icing on a plate.    I dipped a toothpick in the icing and added it to the marshmallow with the toothpick.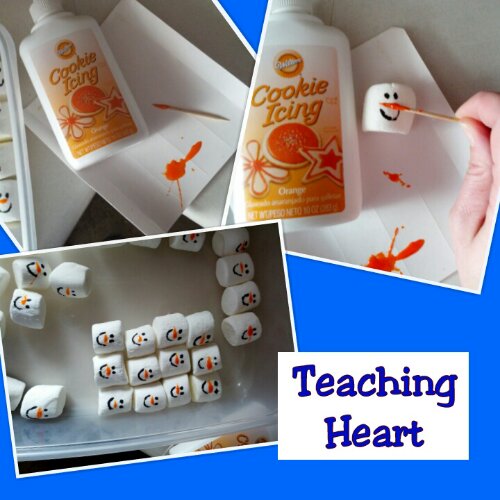 After the cookies cooled, I added the store bought cookie icing in white.  Click here to see the icing I used!
Before the white dried, I added the Marshmallow head.  Once the white dried, I added the arms using the edible marker!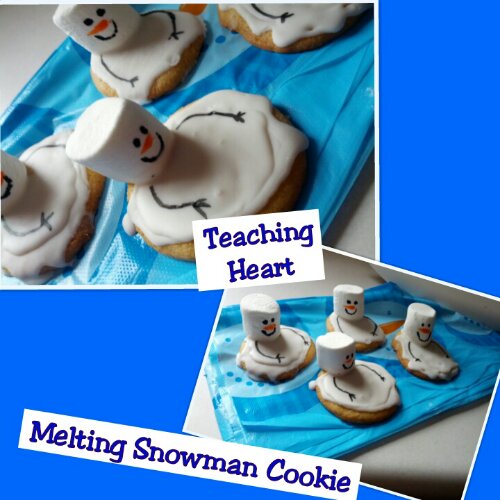 I love how easy these were and how cute they look!
A little off topic…  but my son remembered last minute that he needed to make a puppet for boy scouts tonight.  He did a quick search for paper bag puppets and found this free template on ABC Teach!  Isn't he cute?
You can make him too with the free printable here! 
Fore more winter and Christmas resources visit our winter index – click here.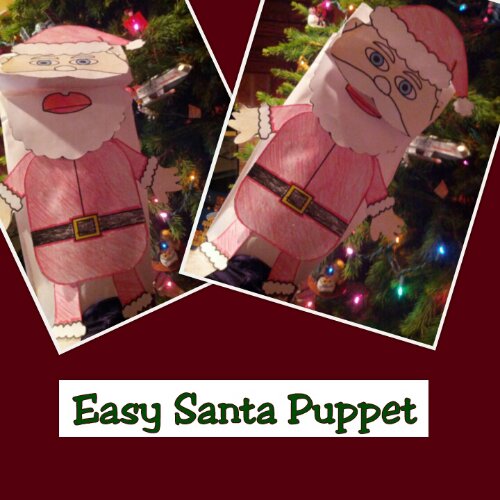 Google+