Walking around the dollar store a few days ago and trying to come up with a classroom relay for the Holiday Party and I saw these cut-outs of Ginger Cookies and thought a Gingerbread Cookie relay would be fun for a party.  Inexpensive too.  Everything can be found at home or bought at the dollar store.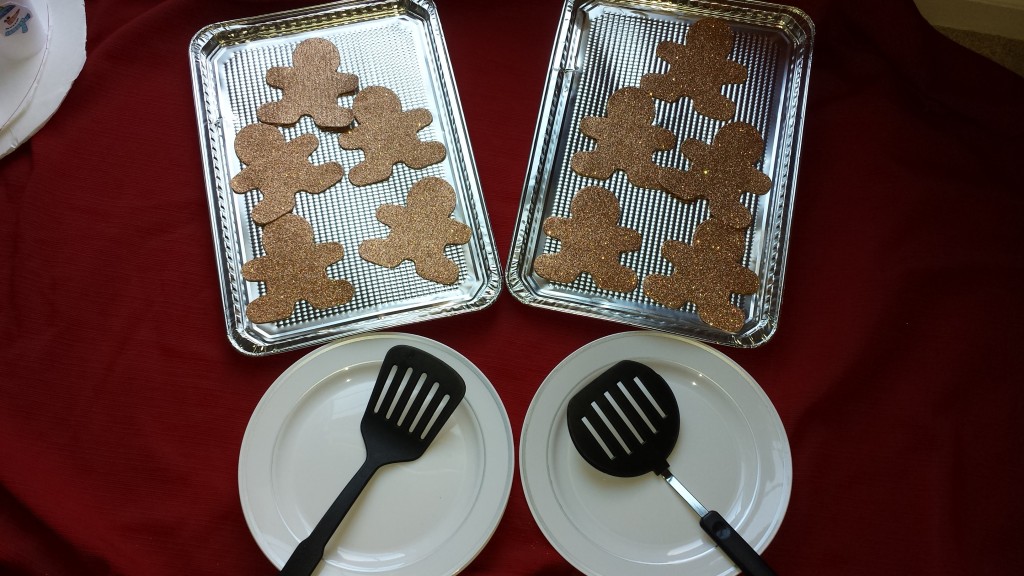 YOU NEED:
Two Cookie Sheets
Two Spatulas
10 Gingerbread Cut-outs
Two plates
Tape for a turn around line…
Gingerbread Cookie Race (Hall Relay Game)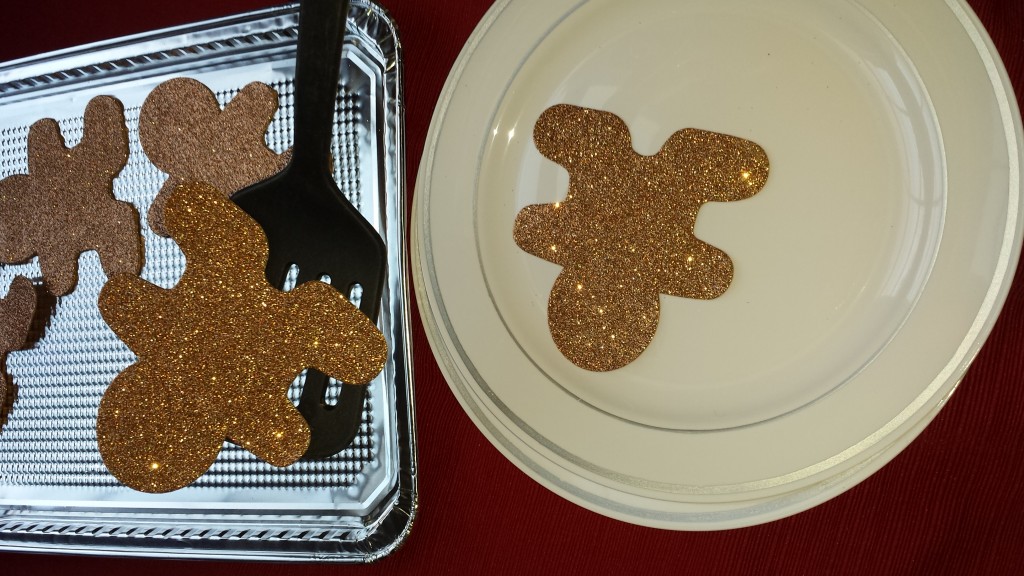 Make two relay lines. START – with the cookie sheet at the end (5 Gingerbread Shaped Foam Shapes on it and a spatula) and a turnaround point (use tape/ dot stickers ) Split students into two teams. Students take turns using the spatula to take the gingerbread shapes off the tray and place them on the plate. They run to the tape line and back to the tray while keeping their foam shapes on their plate. Finally, they place the cookies back on the tray and then next player repeats. First team to send everyone through the relay is the winner. You can play again changing the rules – Have to walk backwards with the tray, hop on one foot with the tray…  switch up the teams (boys vs. girls) or have two people challenge each other.
For more party games for you winter classroom party… click here!
Google+