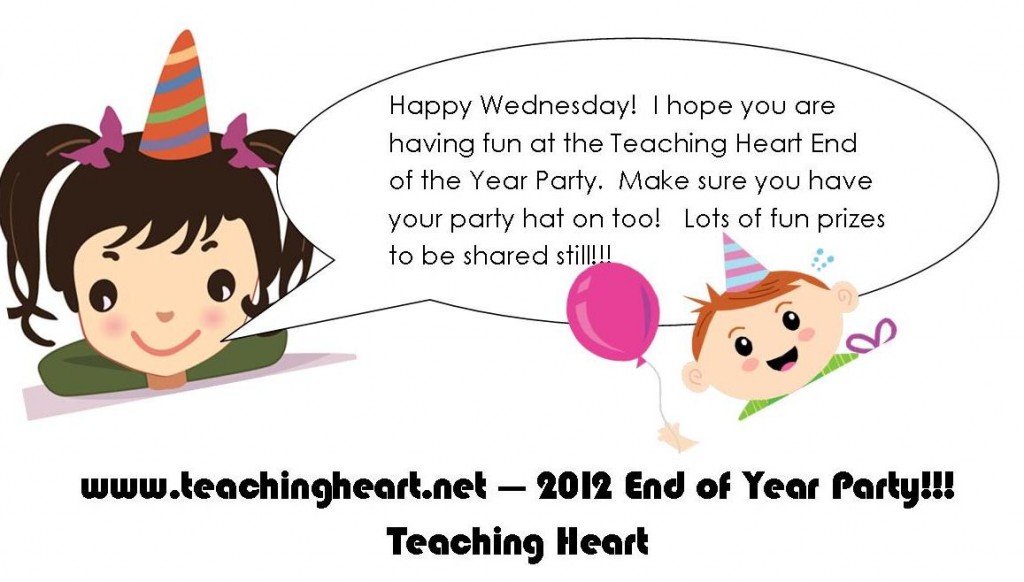 I hope you are enjoying the End of the Year Party at Teaching Heart!  I love hosting all of these fun giveaways.  I am very grateful to the sponsors and all who donated a treat to give away.  I hope you have smiled knowing how generous people can be.  I HAVE!  Today we have two treats that you have a chance at.  Aren't you glad we can par-tay TEACHING HEART END OF THE YEAR STYLE????
First up is a treat from my girlfriend Rebecca.  She has to be the craftiest person I know.  At Christmas time she made me a "teacher" sweater that lit up!  At my gingerbread party her gingerbread house was a winner!!!  Her blog is filled with ideas, recipes, and so much more.   It is a must see.
Rebecca has owned her own jewelery buisness for a bit!  I have many, many, many of her pieces.  I have also bought many of her creations  as gifts.  Watches, necklaces, laynards, earrings… those are just some of the "sparkles" I have purchased from her.   She does an awesome job!
Here is the link to her Etsy site too http://www.etsy.com/shop/5neiderer?ref=si_shop
Today she is giving away these earrings to one lucky winner…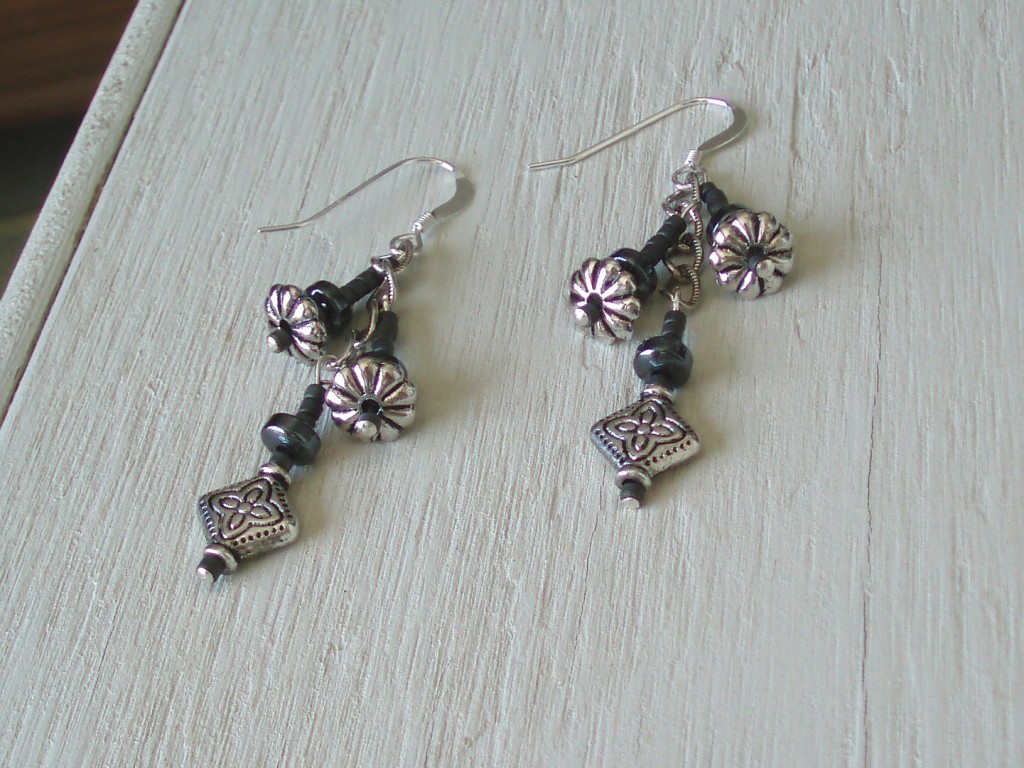 These "go with anything" earrings are made from antiqued silver and hematite beads. The silver and metallic grey complement each other and make these earrings very versatile. Wear them casual or dressy, they go with everything. They are approximately 2 inches long.
Your entry will be void if you do not follow these rules: (1 winner will be choosed and contacted in June)
-NO MORE THAN 1 entry per person
-Last entry day is Mon. May 28th
-You must like Teaching Heart's  Facebook Page – click here
-Like Rebecca Designs  on Facebook – facebook page!
-Subscribe to Teaching Heart via Email – click here (Be sure to confirm this subscription via your email.)
–Click here and then follow this blog.
-After you do all of the above, please fill out entry form below completely.

Visit out party sponsors:
Mrs. Miner's Kindergarten Monkey Buisness – Krissy's blog, A Teacher's Treasure – Mor's blog,  Miss Kindergarten – Hadar's blog,  Empowering Little Learners – Jennifer's site, and  Clever Classroom – Emma's site
Google+