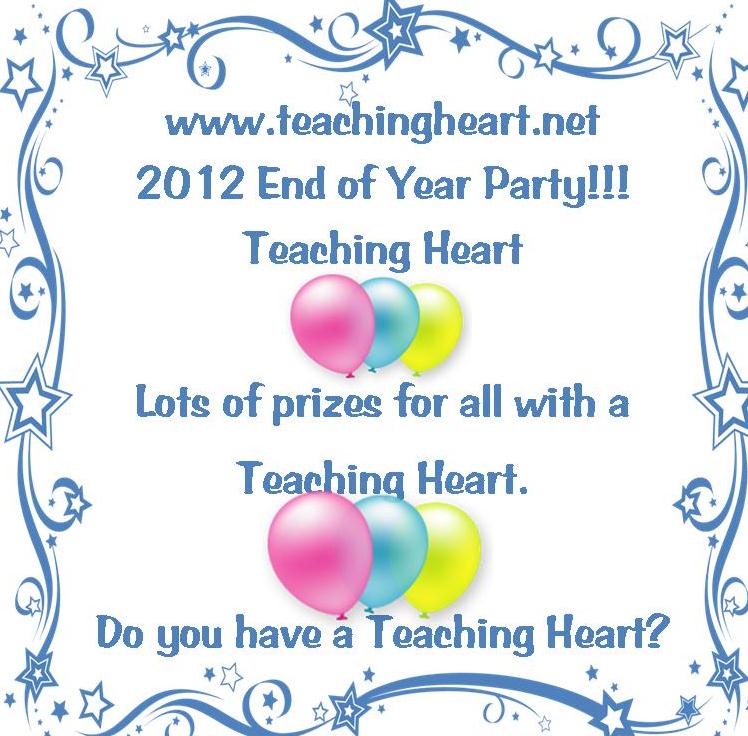 Welcome to day 2 of the party that's all for you to thank you for being a great teacher this year and a fan of TEACHING HEART!!!  Make sure you check out the three giveaways posts from Monday!!!  Today three of our sponsors will be sharing their giveaways!!!   Then check back Wednesday for chances to win treats from Rebecca Designs and Grace in Abundance!!!  Thursday and Friday will be fun too!!!  Thanks for being here. 
First up today is a giveaway from Hadar of Miss Kindergarten Blog!  Make sure you visit her blog, which is jammed with great resources and ideas.  Also like her on facebook.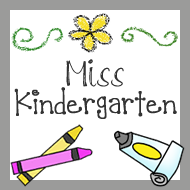 Check out what she is giving away today to one lucky winner…
Beach Themed Room Decor – click here to learn more about the product.
In this packet you will find:
*Student desk nameplates
*"Birthday Beach" bulletin board pieces
*"Digging for Great Help" classroom jobs pieces
*Word wall letters
*"Surf on In" attendance board
*Locker tags
*Calendar Cards
*Days in School board
Also she is giving the winner…
Month-to-Month Classroom Calendar – click here to learn more about the product.
Looking for a cute calendar to add to your classroom? This pack has fun, monthly themed headers and matching date cards for the 12 months. It also includes holidays and observances!
*Ready to print, laminate, cut and use for the first day of school!
Your entry will be void if you do not follow these rules:
(1 winner will be choosed and contacted in June)
-NO MORE THAN 1 entry per person
-Last entry day is Fri. May 25th
-You must like Teaching Heart's  Facebook Page – click here
-Like MISS KINDERGARTEN  on Facebook – facebook page! You will also see a question about the site in the entry form, make sure you answer.
PLEASE FILL OUT FORM COMPLETELY and 1 time only!!!

OUR SPONSORS:Mrs. Miner's Kindergarten Monkey Buisness – Krissy's blog, A Teacher's Treasure – Mor's blog, Miss Kindergarten – Hadar's blog, Empowering Little Learners – Jennifer's site, and Clever Classroom – Emma's site
Google+