This marks the last giveaway today!  But return on Wednesday for 2 FUN giveaways from two of my very crafty real life friends!!!  Rebecca from Rebecca Designs  and Beth from Grace in Abundance have some very lovely products you will have a chance at!!!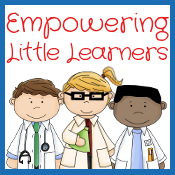 Our last giveaway for today comes from my bloggy friend Jennifer.  Jennifer's  Empowering Little Learners – Go take a look at Jennifer's site and Facebook Page. Checkout her May Freebies Page too!
Jennifer is giving away Number Formation Poems set – click here to learn more…
Your entry will be void if you do not follow these rules: (1 winner will be chosen and contacted in June)
-NO MORE THAN 1 entry per person
-Last entry day is Fri. May 25th
-You must like Teaching Heart's  Facebook Page –
click here
-Like Emporing Little Learners on Facebook –
Facebook
!
OUR SPONSORS:
Mrs. Miner's Kindergarten Monkey Buisness
– Krissy's blog,
A Teacher's Treasure
– Mor's blog,
Miss Kindergarten
– Hadar's blog,
Empowering Little Learners
– Jennifer's site, and
Clever Classroom
– Emma's site
Google+