I love all the fun you can have with all the Halloween goodies at the Dollar Store and Target.  I wanted to share three activities that I used with my third graders over the past few days in math centers.  The printables to use with these activities are free to print and links are included.
The first two are activities I created.
Below is a fruit snack activity to practice repeated addition and writing out multiplication sentences.  I purchased the Halloween themed fruit snacks at Target.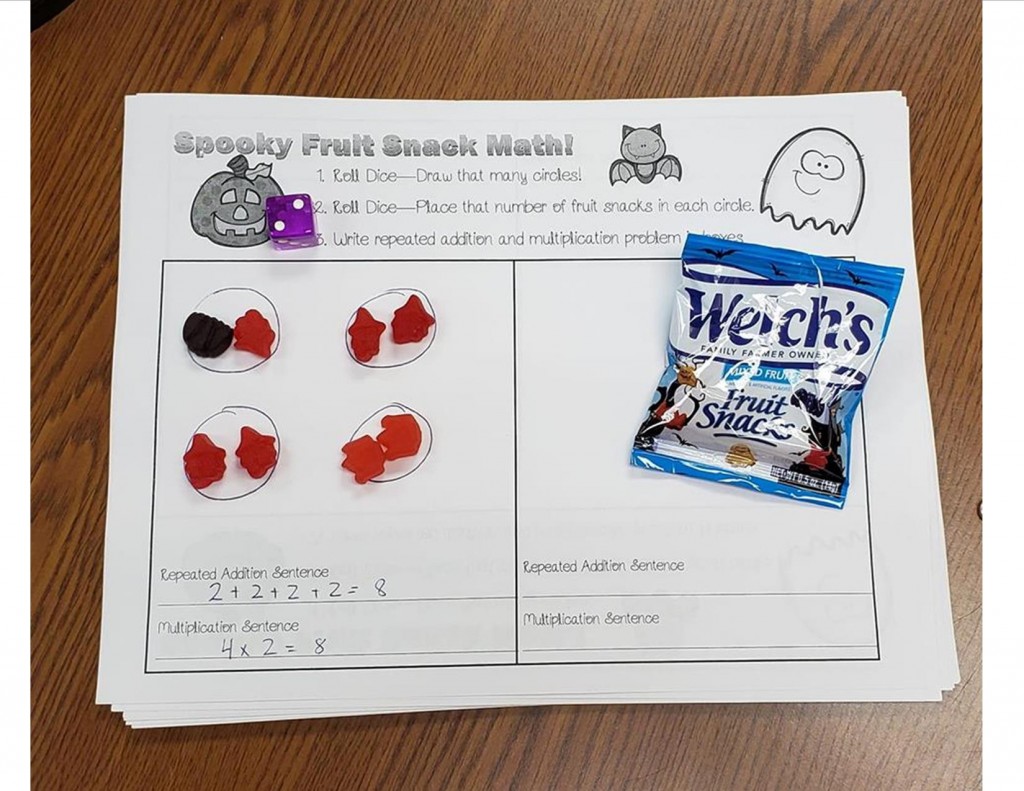 Click for Halloween Themed Fruit Snack Multiplication File
Another fun activity for practice writing math problems to match arrays is this Haunted House Dice Game…  I purchased erasers from the Target Dollar Spot for fun markers.  The kids loved decorating their haunted houses with them!!!  Directions are included in the printable file!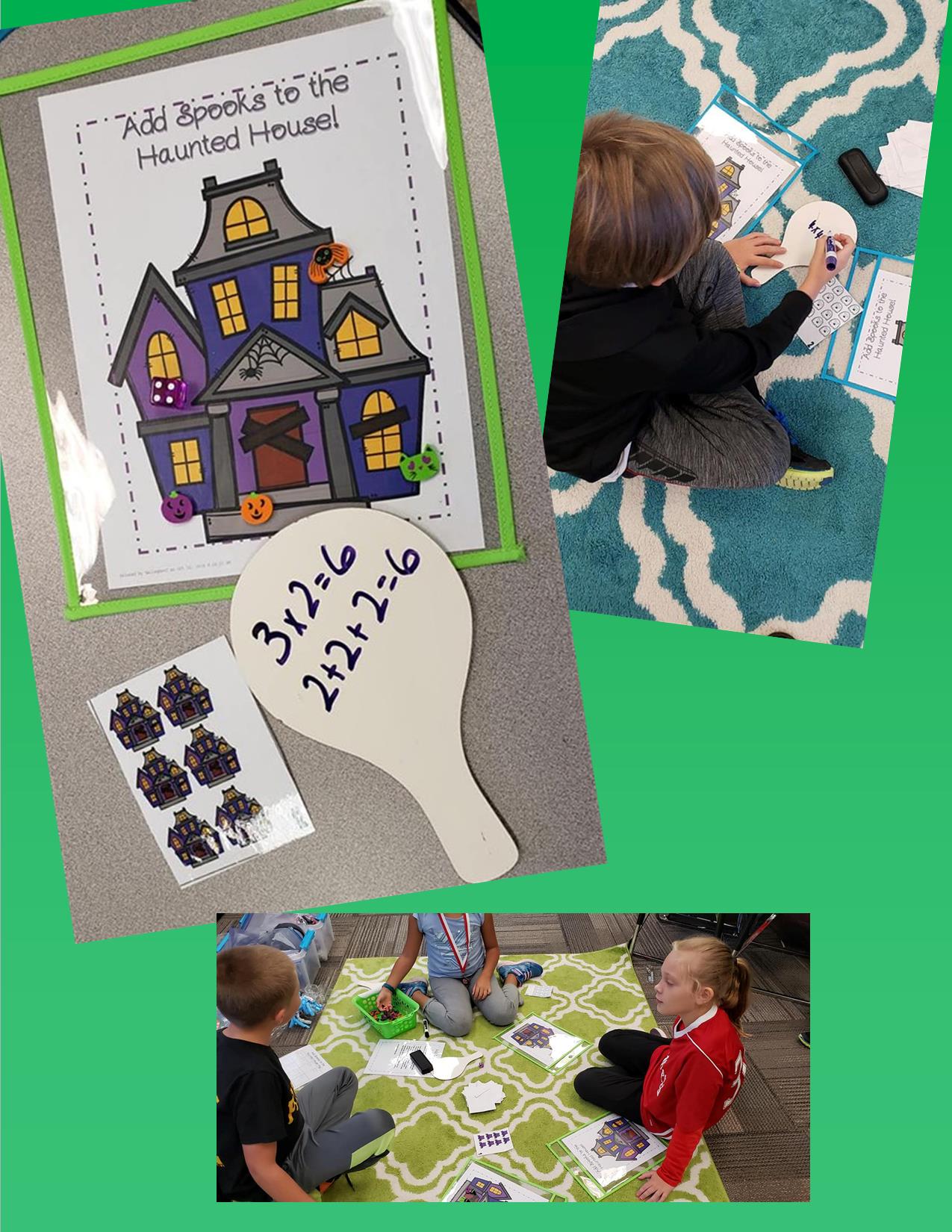 Click Here for the Haunted House Array Game
The last activity I wanted to share is from Mrs. Kiswardy's Store.  It is super simple to set-up.  All you need is the plastic eyeballs and she supplies you with the free recording sheet.  My class enjoyed this very much!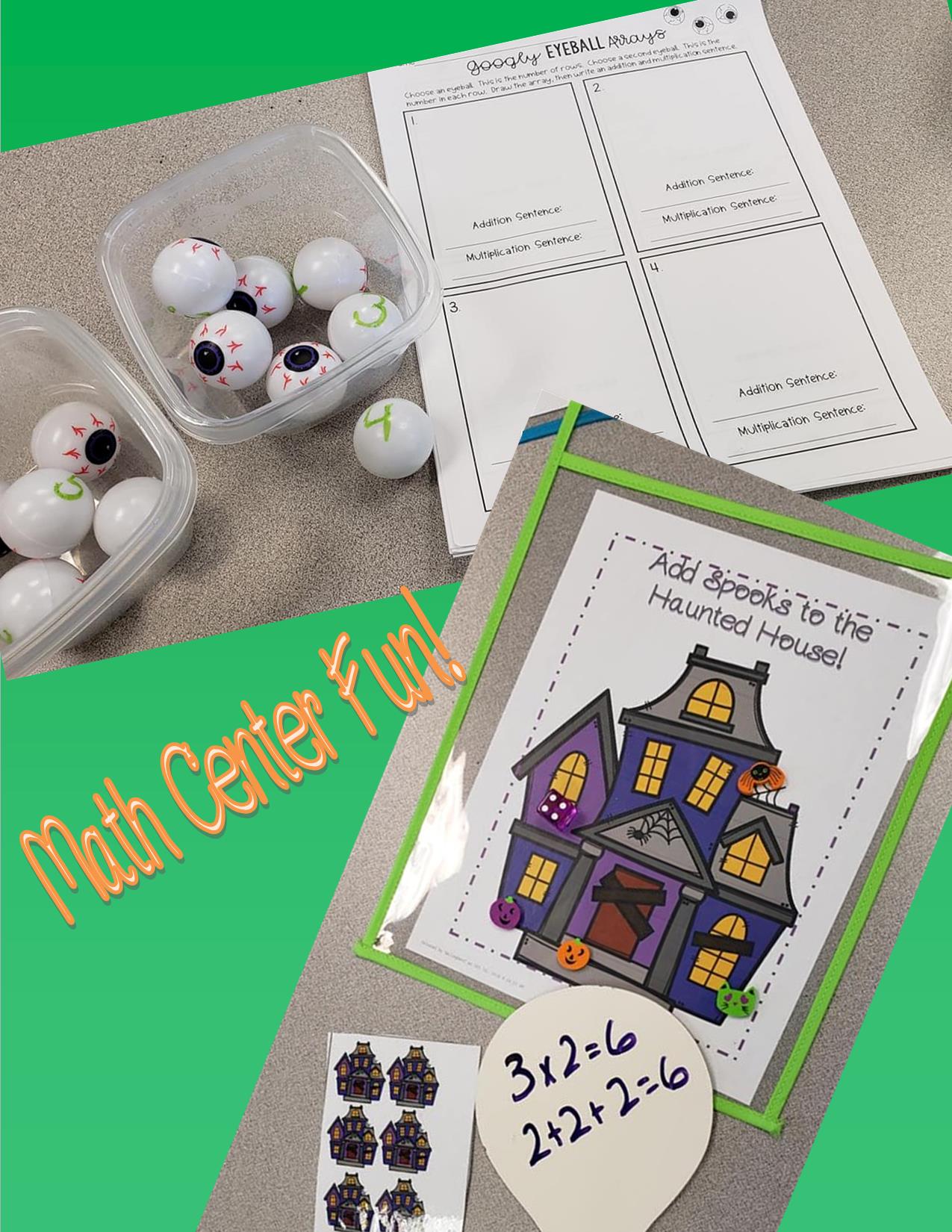 Click here to visit this file at Mrs. Kiswardy's store!
Hope this Halloween treats help to make learning fun in your classroom!
If you don't already, you can follow Teaching Heart on Instagram by clicking here and on Facebook by Clicking Here! 
Google+