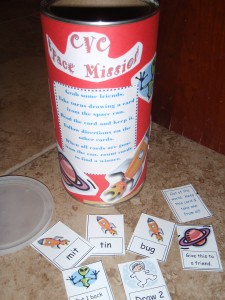 I have a third grader and a kindergartner at home.  The third grader is working on learning his multiplication facts and the kindergartner is learning how to read CVC words…  Thus two fun games were born that can be used at home or in the classroom for extra practice!!!  They can be used with a parent volunteer and a few students in a small group setting and then later left out as a center.   All you need is an empty oatmeal can.  Wrap it in construction paper and glue my printable directions to the can.  All printables are found in this post… keep reading! 
Here is how you play both games:
Grab some friends.
Take turns shaking the can and then drawing a card from the space can.
Answer  the card (or read the word) and keep it if you are right.
Follow directions on the special cards.  See the special cards below you may draw.
Get an alien and you must put a card back in the tin… but you get to keep the alien.
Get an astronaut and you get to draw two more cards. 
Get a planet and you must pick a friend to give the planet to.
Get the out of the word card and keep it plus take a card from each player.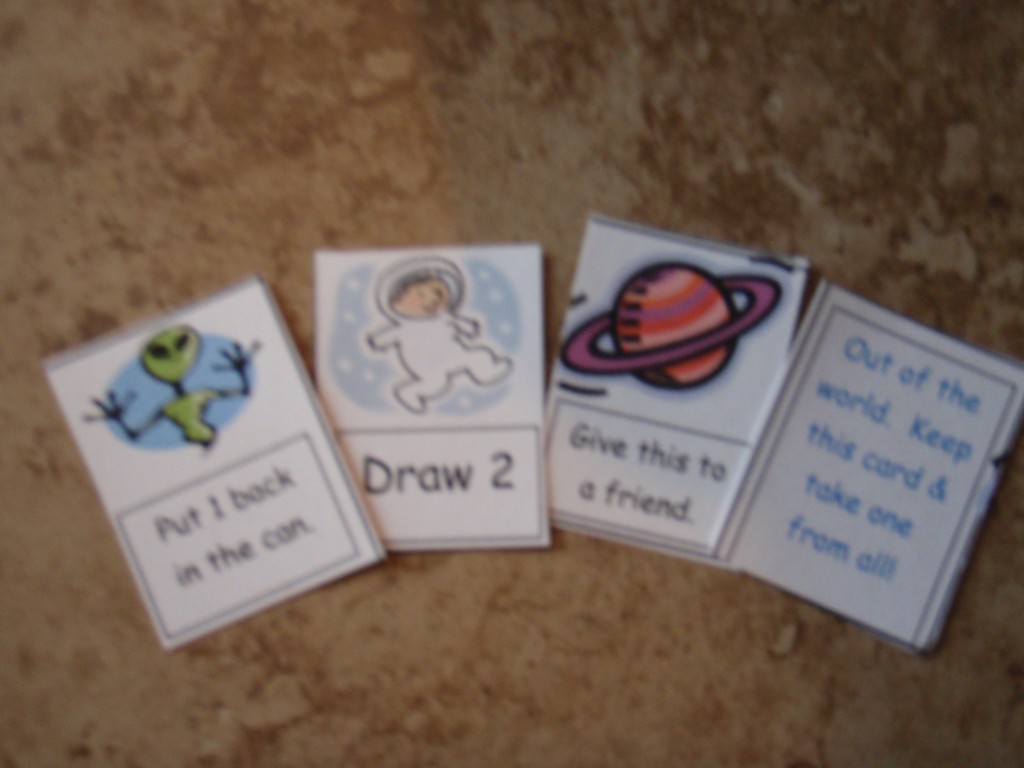 When all cards are gone from the can, count cards to find a winner.  Who has the most cards???
You can download the CVC game here.  Just print the cards on cardstock and cut.  Place them in the can.  Now have fun playing and reviewing…
Here is the same game just the multiplication version.  It is played the same way.
Click here to download the multiplication version.  SO MUCH FUN IT IS OUT OF THIS WORLD!!!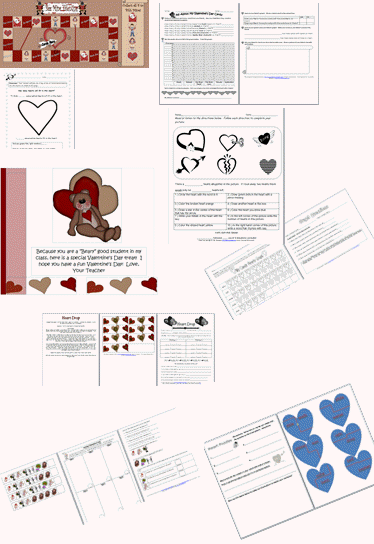 Think the printables you see on Teaching Heart are OUT of THIS WORLD???  Well, thanks!  You can support Teaching Heart by purchasing a product from our store…  You will LOVE our printables!  Here is our hotest Feb. packet…  It is the Vday packet.  You need it!!!  Click here to purchase!
Google+