Check out the free download from my friend Emily in this post…
I feel so blessed that last year I joined such a great group of seven third grade teachers who work so well together.  You never feel alone in this team and we all divide up tasks to help make all of our students have a great year.  Every single teacher in the group has made me a better teacher this year.  I mentioned the PIE system I use in my classroom now thanks to some of those teachers.  I also wanted to share some of the things I use by another teammate who has many of those things online in a TPT store.  She motivates me to want to be a better teacher and you need to know about her if you teach third grade.  Her name is Emily – you can see her dressed as a highlighter below for state testing motivation!  She's the shortest highlighter in the group of bright teachers!  Told you I work with a creative bunch!!!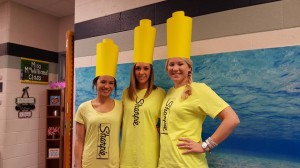 Emily has an awesome Instagram Page that makes me jealous anytime I look at it!  You should see everything she has accomplished since our last day of school.  You will want to follow her.  Click here and thank me later!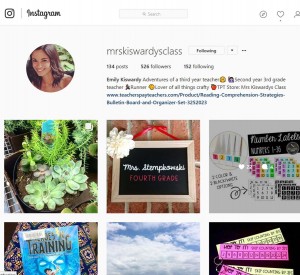 Here are some of the resources she has that I use with great success in my third grade classroom. I love her "hallway hunt" type math task cards.  They are the best and match standards.  Plus they follow a state testing format.  I use them as a math center during my math workshop times.  I tape them in the hallways and the kids go and record their answers on their recording sheet.  I have them turn the answers in.  I can quickly check their work and pull kids who missed certain ones to work with them one on one on the skill. Some of her sets I have used include the Ordinal Numbers:
You can learn more about this product in her TPT store by clicking here!
And similar to that is her multiplication and division set!!!  It is great too!!!
Here is something we did last year as a fun beginning of the year activity and I plan to do again.  Using the book, How I Spent My Summer Vacation begin a discussion about reality and fantasy.  Students create a picture and write-up about how they really spent their vacation and a made up version of their summer.  They turned out super cute.  I used mine as a prewriting informal assessment at the start  of the year.  At the end of the year I pulled them out and we compared how much their writing had improved since the start and end of third grade.  You could also display them.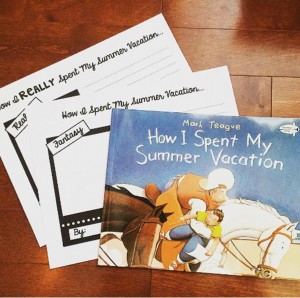 Click  here to see this file in her store.  
Emily has kindly offered to share part of one of her great resources in her TPT store for free for Teaching Heart Readers…  Don't you love this reading bulleting board in her room?  Yes, me too!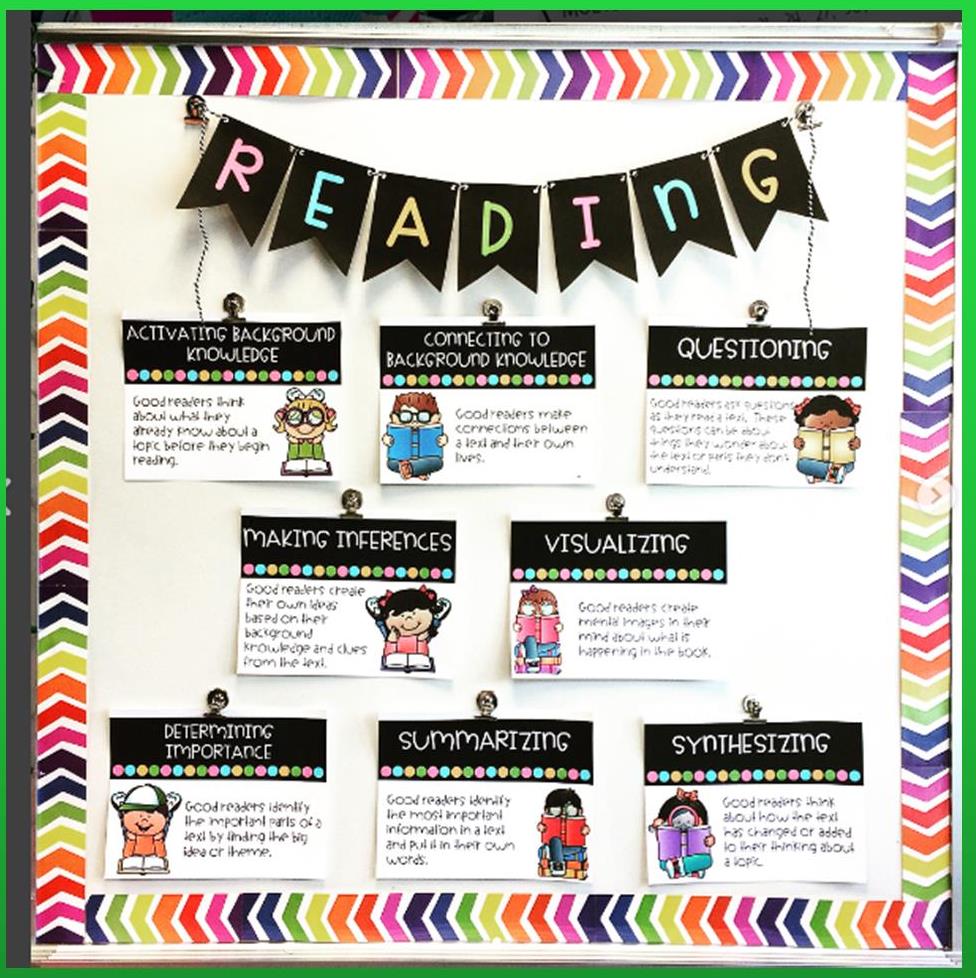 Reading Comprehension Strategies Bulletin Board Set – Click Here to Download!
  Thank you Emily for so kindly sharing!!!!  If you download and create her reading bulletin board, you may want to think about buying her graphic organizers that go along with the board…  They are pictured below and you can learn more about them by clicking here!!!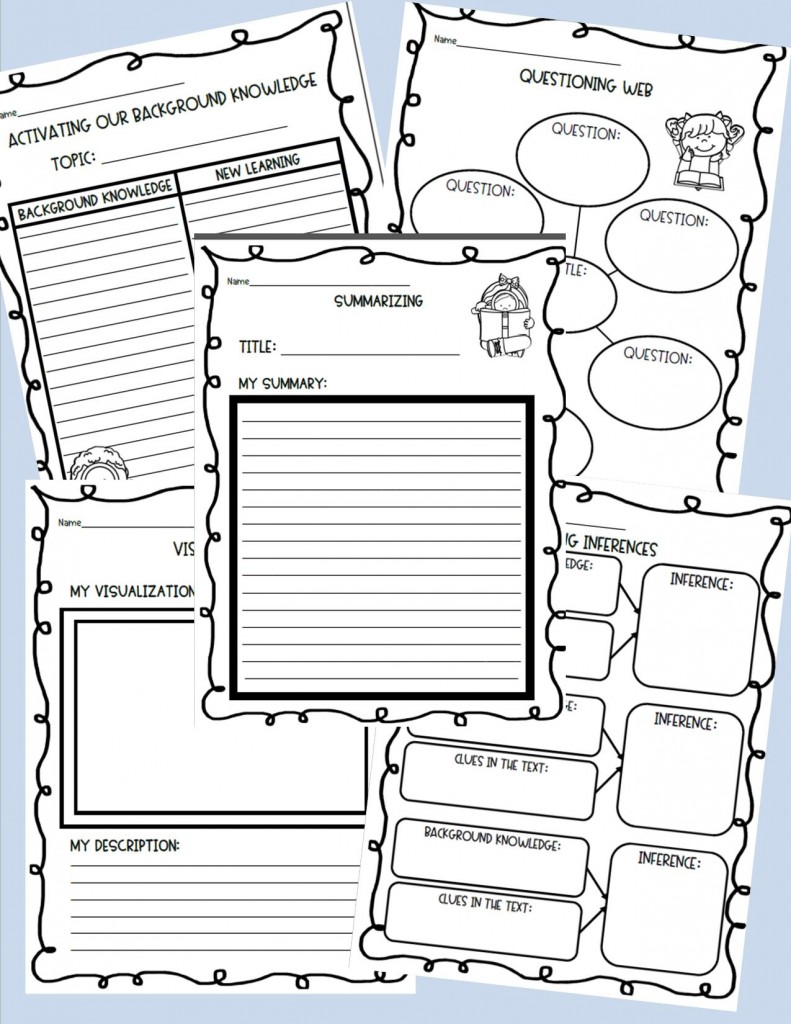 Be sure to thank Emily by following her on TPT and on Instagram.
CLICK HERE FOR HER TPT STORE!!!
Google+