Hey all!  Everyone is starting to realize…  It's getting close to Back to School time.  The end of July does that!
Recently in my FREE summer worksheets I shared here, included in that set was a FREE Funny Money sheet!
 Summer Funny Money Sheet – students add up the coins and solve the summer riddle!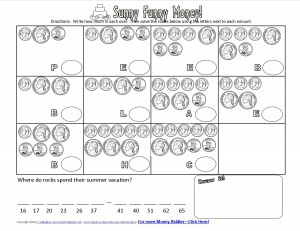 Did you try the activity sheet and enjoy it?  Did you know I have a set of these sheets – 11 activity sheets that start out easy and progressively get more  difficult.   I created these to be used in first and second grade to review and practice counting coins.   Students enjoy getting the answer to the riddle and then illustrating the riddle in the box!   You can use these in the classroom or at home for extra practice of counting change.  Complete the pages in order!  My first grader / well soon to be second grader has requested these over the summer.  She loves the riddles.
$5.00 – You can order the set at EJUNKIE by clicking here
To download the preview and this sheet below..
Click here to download a Money Riddle Activity Sheet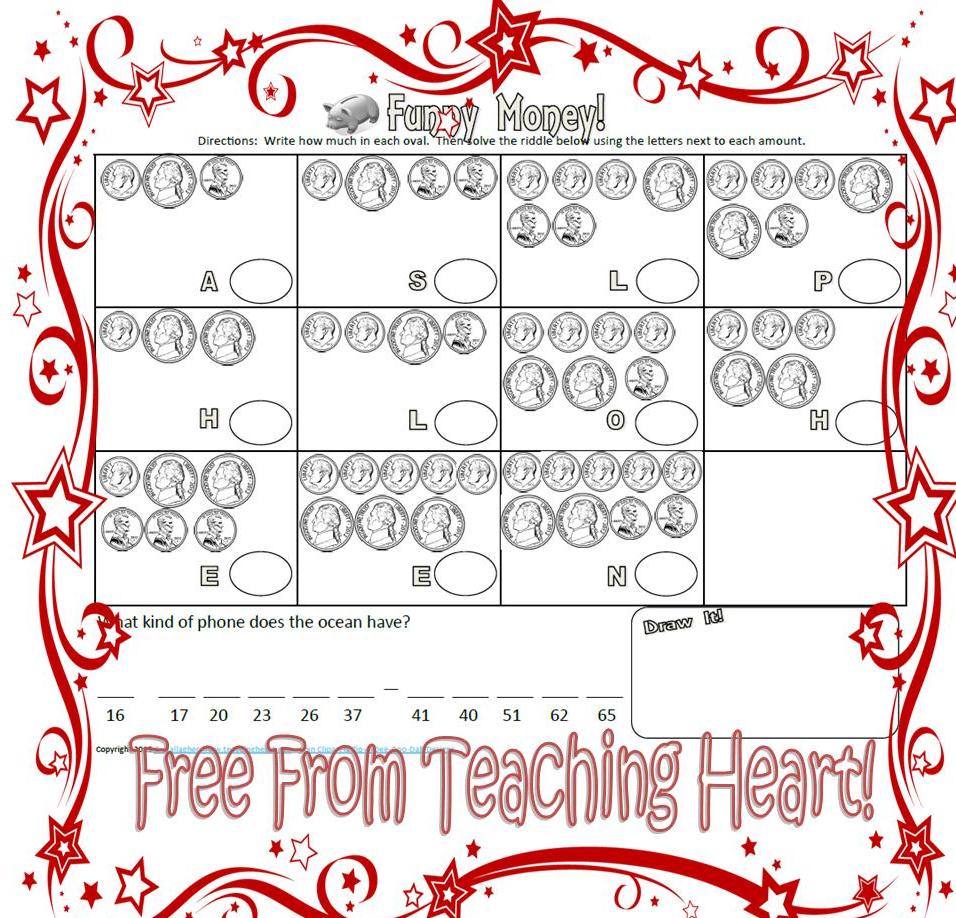 I am linking UP!
Google+