Just added 8 following direction sheets to my store !
Plus of course I have a free one for you in this post!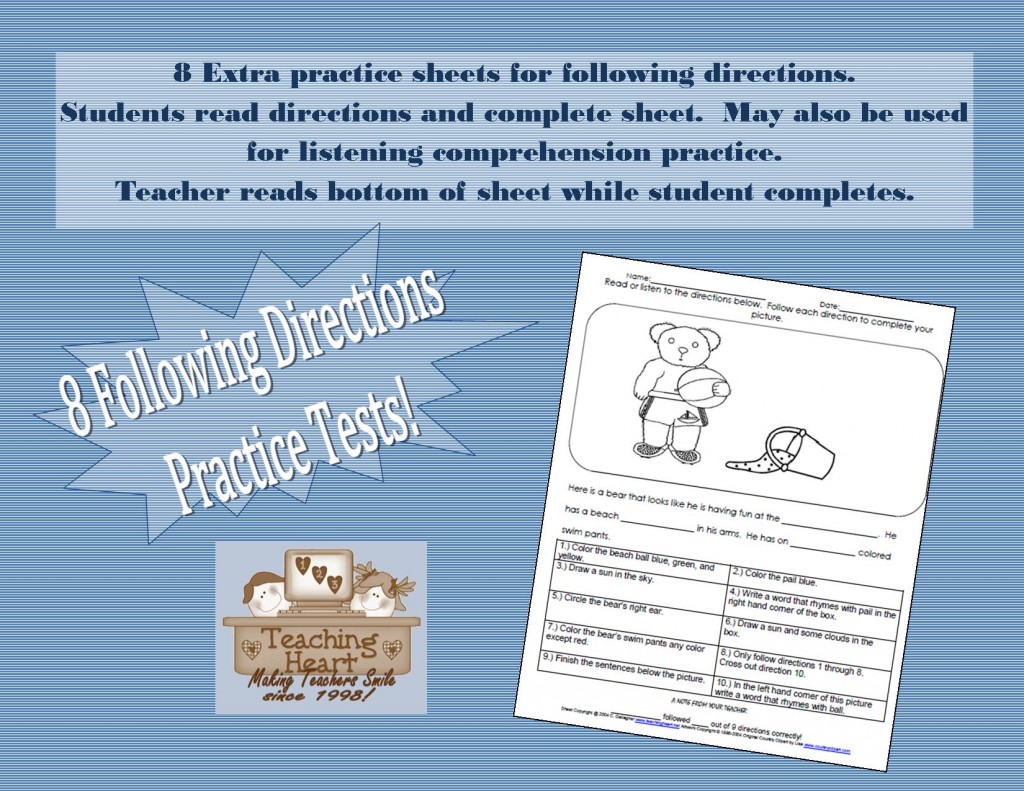 Here are 8 pages of Following Direction activity sheets.    Students read directions and complete sheet.  May also be used for listening comprehension practice by having the teacher read the bottom portion of the sheet.  Great practice for first, second, and third graders.
Please see the Preview file for a free sheet and to preview what format the other sheets will be in.
Sheet Copyright @ 2013 C. Gallagher www.teachingheart.net Artwork Copyright © 1998-2013 Original Country Clipart by Lisa www.countryclipart.com
Click here for the FREE example Sheet!
Google+