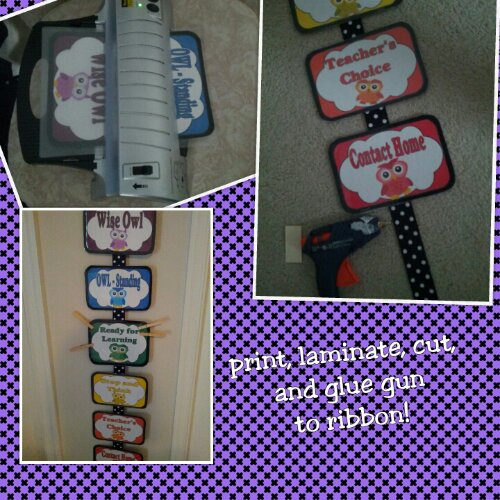 My girlfriend is moving from a County Reading Specialist back to third grade…
When she told me she wanted to make an Owl themed Clip Chart, I begged he to let me do it for her… lol!
She said yes and this is what I came up with as well as a first day bulletin board set for her.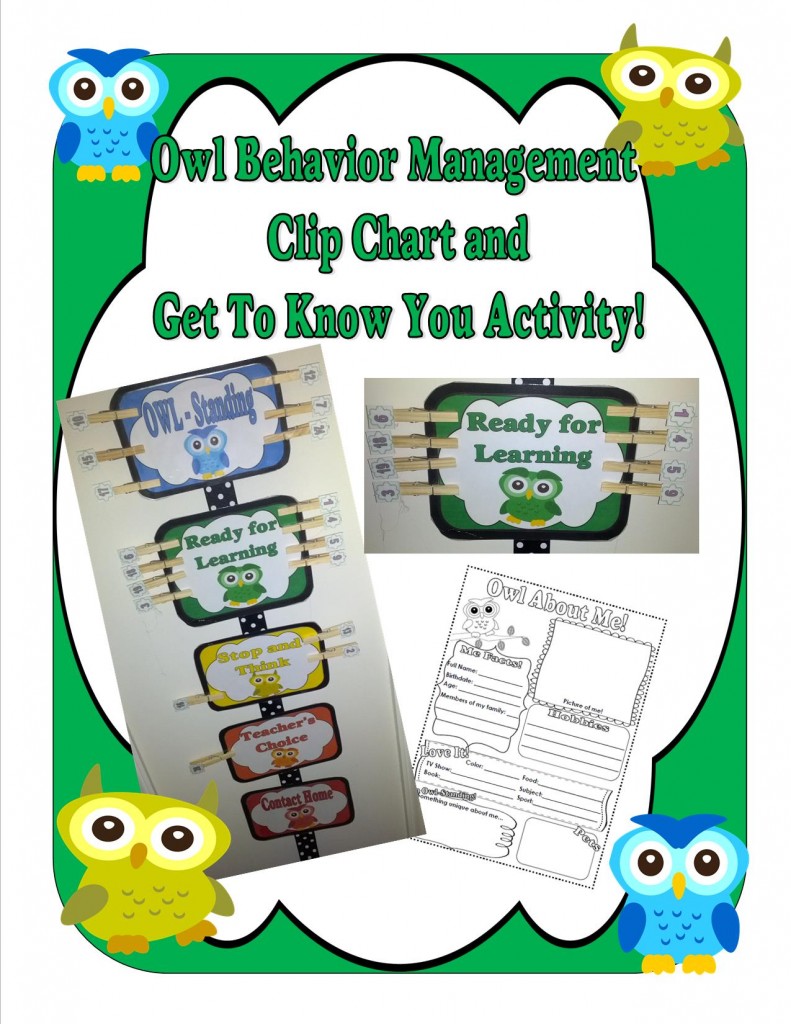 You May Purchase This Set and Make Your Own –
Click Here to Learn More at Ejunkie
Click here to Learn More at TPT
This owl themed behavior clip chart is divided into seven sections.  Print on cardstock and laminate for years of use.  Each student in your classroom should have a clothespin with their name on it (or class number/ class numbers are found in this set).  Each day everyone's clothespin will start on GREEN—/ Ready for Learning and should be clipped onto the left or right side of the card.  Throughout the day, you can have students move their clothespin up and down the chart based on behavioral choices being made.  Inappropriate behavior will cause the pin to move down and appropriate behavior moves them up the chart.
When a student gets to the top of the chart, pink—Ruling the Roost, give your students one of the Ruling the Roost cards to take home and share their great achievement.
Hanging the chart is fun.  I used ribbon and key hook to put the pieces of the chart together.  It is your choice how you wish to hang your chart depending on your classroom space.
A weekly student behavior tracker is included if you choose to use it as a home communication device.  Students would color their own at the end of each day and on Friday the sheet would go home and come back returned.
This owl themed set also includes a GET TO KNOW YOU bulletin board set.  Look whoooo's in our class!  I suggest you mail the form out to your students with your welcome letter before school starts.  Have them bring the form back to school finished on the first day.  They can share their completed sheet with their classmates and you can collect the sheets to display for Open House.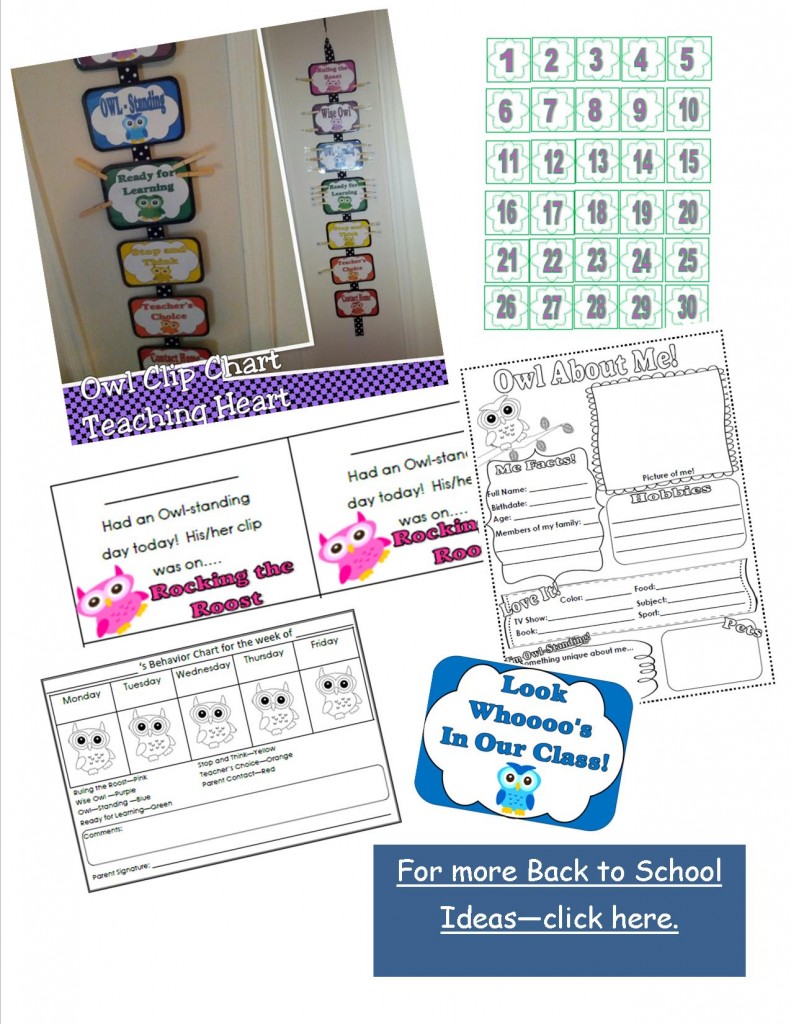 For more Back to School Ideas—click here.
You May Purchase This Set and Make Your Own –
Click Here to Learn More at Ejunkie
Click here to Learn More at TPT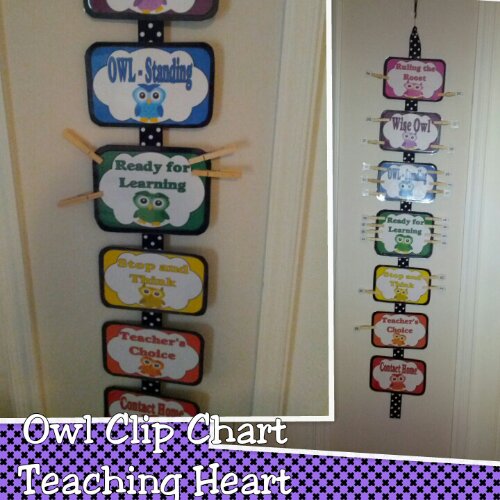 PS. I love my laminator…

Google+