Finishing up a farm unit with a little Turkey and Tractor talk!  You can see my two favorite books above for Turkey and Tractor Fun in Preschool and Kindergarten!
Otis and Run Turkey Run
Above you see a real Turkey Feather, Bone, and Beard.  The kids loved holding these while learning about Turkey's.  Big thanks to my friend Amy for these!
Some facts to teach Pre-K.
Boy Turkey is  called a Tom
Girl Turkey is called a Hen
The red fleshy growth under a turkey's throat is called a wattle.
Turkeys also have a long, red, fleshy area that grows out of the forehead over the beak, called a snood.
Turkeys are known to spend the night in trees! (Perhaps to escape the Thanksgiving table?)
Wild turkeys are seldom seen flying, but when they do they can fly up to speeds of 55 mph.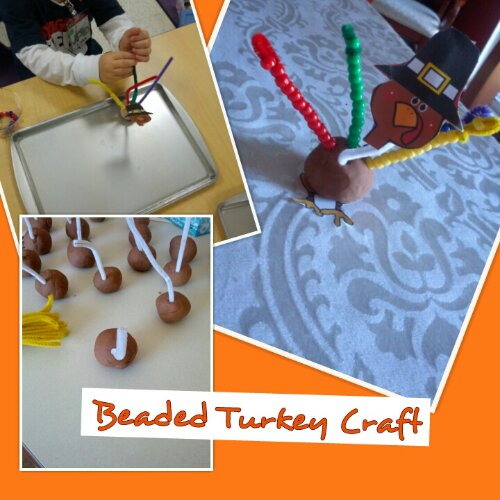 I have a favorite Thanksgiving song that my own kids know by heart because I sing it often in November…
You can click here to see it on Dr. Jean's site.  The kiddos really enjoy learning this one.
We made our own pet Turkey.  See above!  I used the chocolate playdough we used during the unit as the base of the turkey.
I added the pipe cleaners and the turkey head and feet (Free printable for this at the end of this post).
The preschool kids matched the bead colors to the pipe cleaner and then took their pet Turkey home when they were done!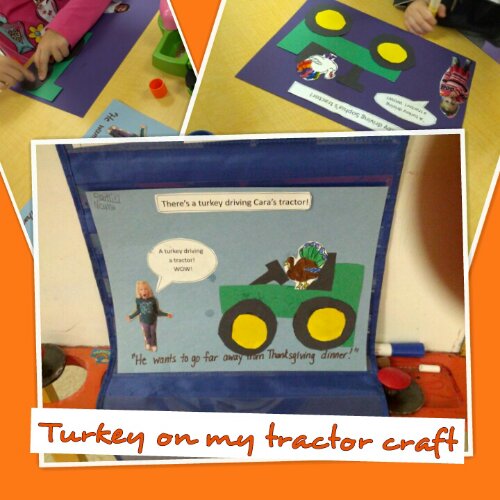 We did this Turkey on my Tractor Craft that is part of the farm unit – click here!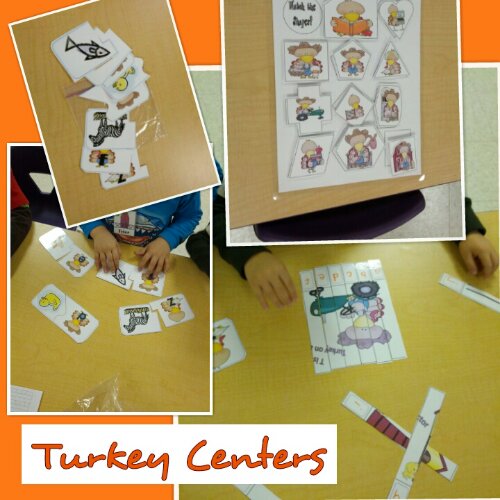 We had fun with many preschool Turkey Themed centers.  These are part of the Turkey Preschool and Kindergarten Set – Found here – click to see!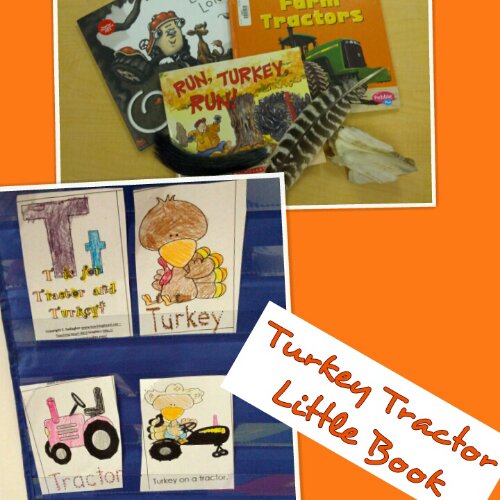 The kiddos colored a Turkey on a Tractor Book which is part of our Farm packet – click here to see.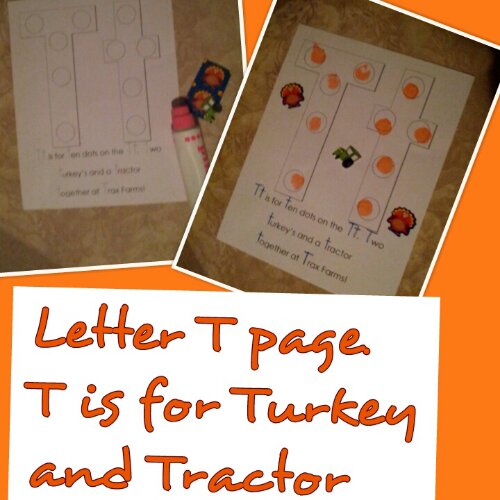 Here is a fun T is for Turkey and Tractor Printable.  Kiddos mark the ten circles with a bingo dauber.  They trace the Tt's found in the text and they add a turkey sticker and tractor sticker.
This is free to print along with the turkey heads for the craft!
Click to download the free Turkey Tractor files
Click here for more Free Farm Ideas!
For More Free Thanksgiving Turkey Ideas – Click Here!
Google+