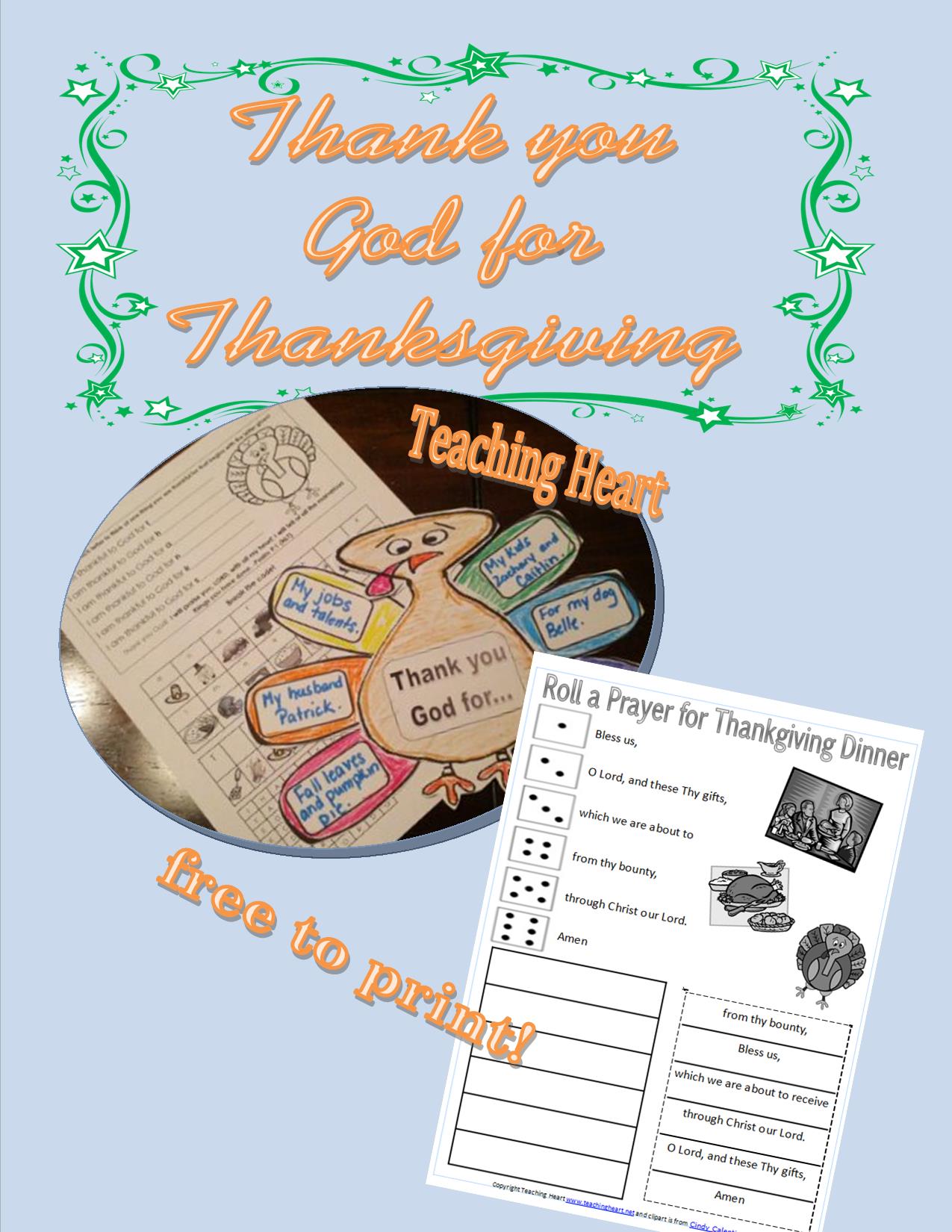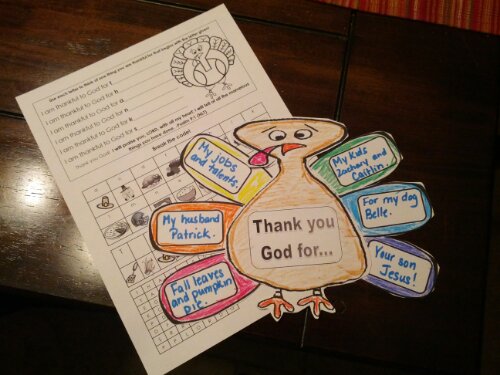 Here are three quick Thanksgiving printables for Sunday School.
A turkey craft, Turkey themed seat work sheet, and a roll a Thanksgiving dinner prayer game.
They are free to print and use – see below.
I love how the turkey's turned out.  It's fun to see all the different things kids are thankful for!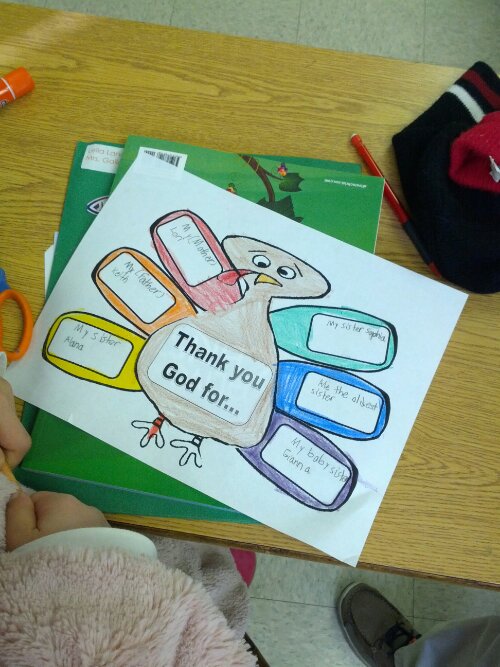 Has to be my favorite below… may have something to do with the yellow feather????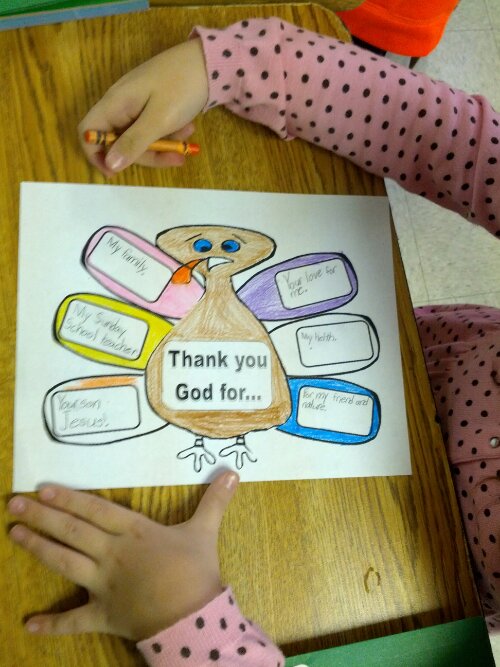 One of my goals in third grade is to make sure the kids have a few traditional Catholic prayers memorized.  We played this roll a Prayer for Thanksgiving dinner game in groups of 2.  First they rolled to collect all the pieces to their prayer and once there was a winner, they glues the prayer in the correct order.  (PS.  the graphic below is missing receive – but the free file is correct)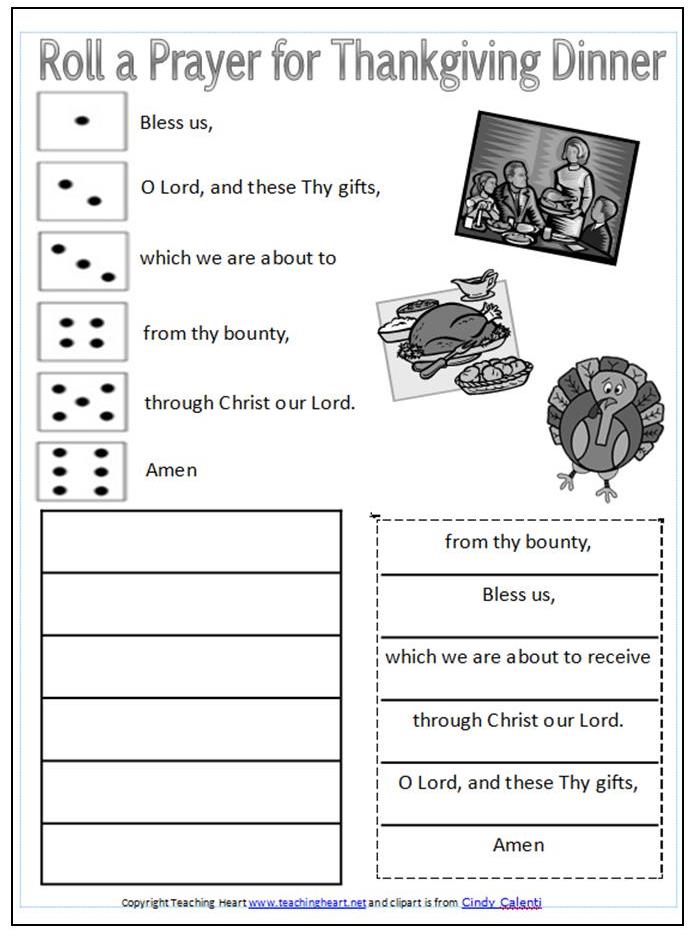 Please check out our Thanksgiving Page  for more Thanksgiving Themed Printables.
Click Here to Download the Thankful to God Files!
Google+