Hope you all had a wonderful Thanksgiving!  I am very Thankful to all my visitors and have decided to throw a Cyber Monday sale to show my thanks…  Details about the sale are below… and below that are some free advent printables!!!
 On Monday December 2nd, save 35%  off your total order at my E-Junkie Store!  Use code cyber13 at checkout.  Click here to scroll through the store!  Stock up for the 2014 year!!!  Thanks for your support!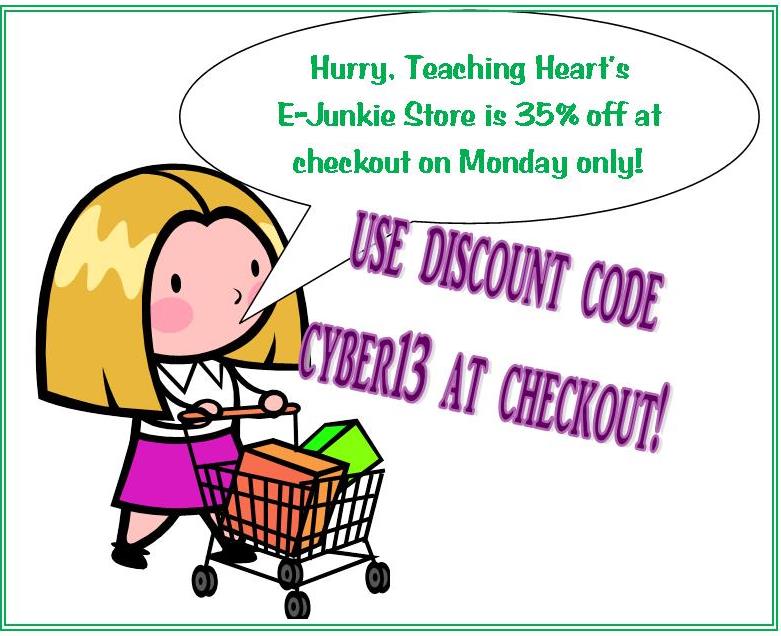 Also, if you are a TPT fan, I have a sale on my TPT store as well.  Use code CYBER to get up to 28% off!!! Click here to see my store. 
Now to the free printables…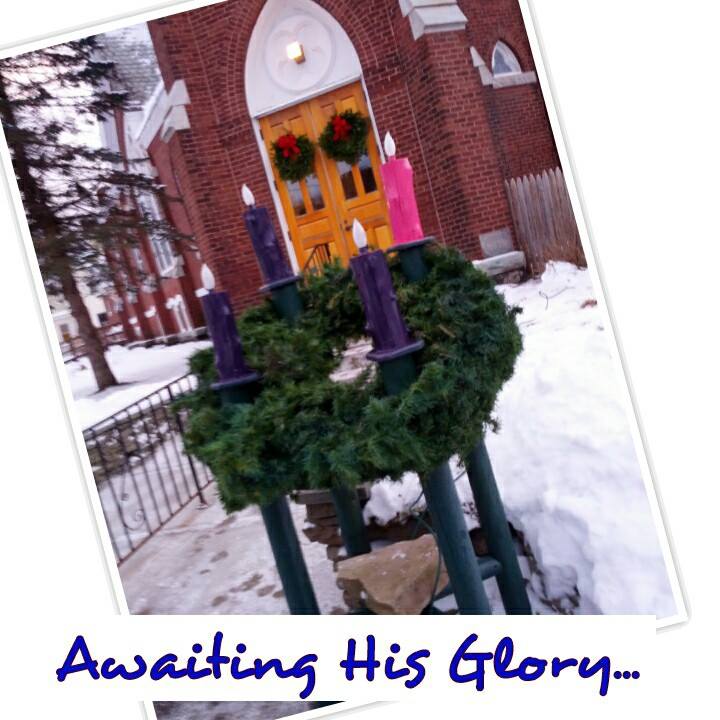 Last year I created the Advent set, found here to use with my third grade class.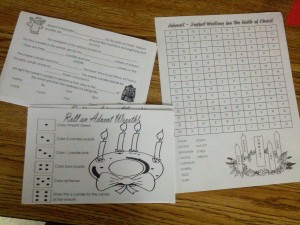 One of the girls I teach Preschool with wanted to do the Advent wreath activity with Preschool.  I tweeked the activity for preschool and added it to the set above.
You can see the two new files below.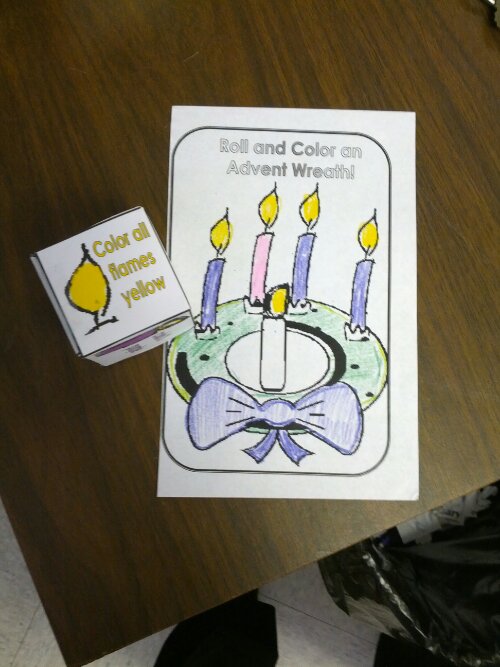 I made a dice that could be printed and used with a new sheet.   It is more visual and has less words.  It would be a better fit for Preschool and Kindergarten.
Color the Advent Wreath Game: 
Be the first to color the four candles (3 purple and 1 pink), flames, and wreath to win. (Note:  The middle Candle is white and is not colored during the game.)
2-4 players take turns rolling the dice and completing the given task. First person to color all of the wreath is the winner. 
Note: If they roll an item they have already colored the dice is passed to the next person and the roller does nothing.
Background:
Advent is the joyful waiting for the birth of Christ! 
Advent wreaths are round and just like God there is no beginning and no end.
The evergreen is the symbol of eternal life.
The four candles in the wreath are for the four weeks of Advent.
There are three purple candles and one pink candle on the wreath.
The purple candles stand for royalty  because Jesus is our Prince of Peace.
The pink candle stands for love.  
The purple candles individually stand for joy, hope, and peace.
The white candle or Christ Candle in the center of the wreath is lit on Christmas Eve. 
We light the advent candles to remind us that Jesus is the light of the world and from the darkness He brings life.  
It is free to print and found on pages 6, 7, and 8 of the document below.
Click and scroll to page six for the free game!
Hope you can use it too!
For more Christmas and Winter Themed ideas – Click here! 
Google+