Who does not love the Rainbow Fish Books?  A selfish beautiful fish realizes his wrong doings and finds out in the end the true way to happiness.  It really is a beautiful story and a great way to teach little ones about kindness and sharing!  I have used the story in my Third Grade Sunday School class and even the older kiddos still enjoy the story and recall why it is better to love and be kind than to be selfish.  I created this mini unit for Preschool and Kindergarten to go along with a Rainbow Theme… we are doing a day all about the Rainbow fish and tying it into the colors of the Rainbow.  I created math and reading extensions to match the book.  I also created centers, games, and a craft to match…  You can see some of my ideas below and if you would like the reproducibles for the items, you can find them by clicking here! 
Click here to download the index of files in This Rainbow Fish PAck!
Rainbow Fish CD craft Template…  I love the way he turned out!  Get it here!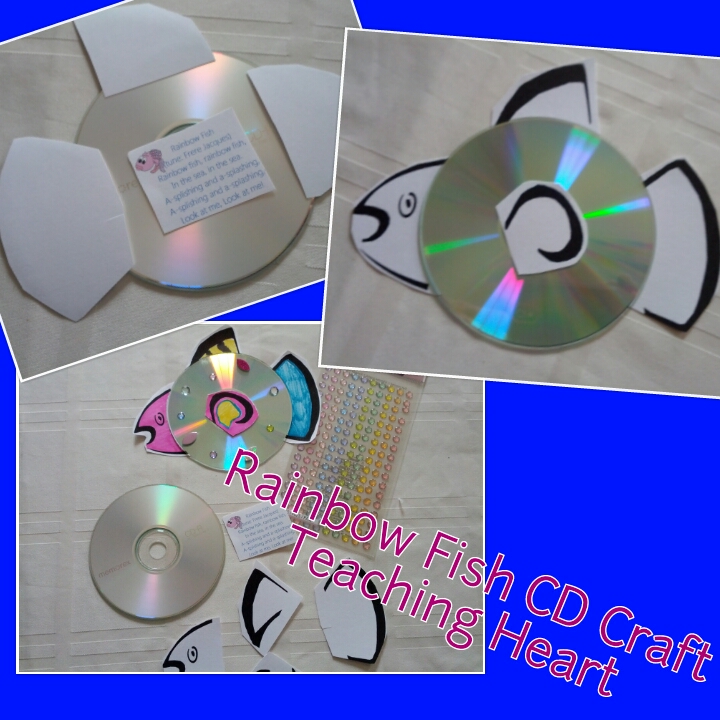 We knows what makes Rainbow Fish Happy and Sad…  You can have fun seeing him mad and sleepy in this pocket chart!  Get it here!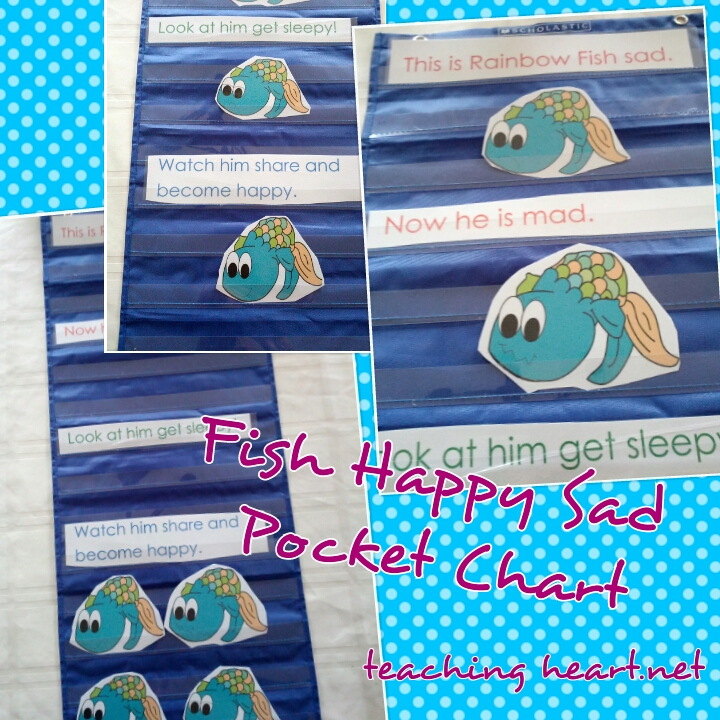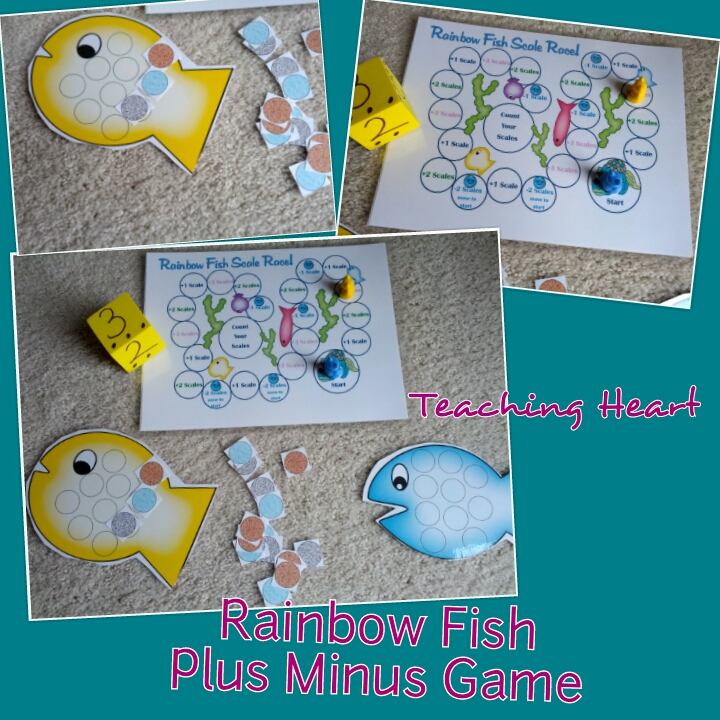 The above Rainbow Fish Math Board Game is soooooo much fun!   Get it here!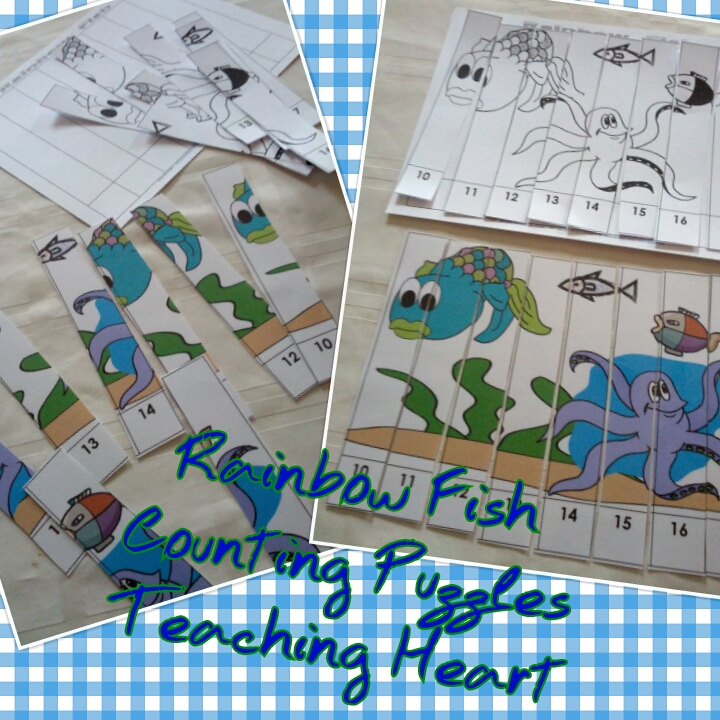 Rainbow Fish Counting Puzzles in Color or Black and White! Get it here!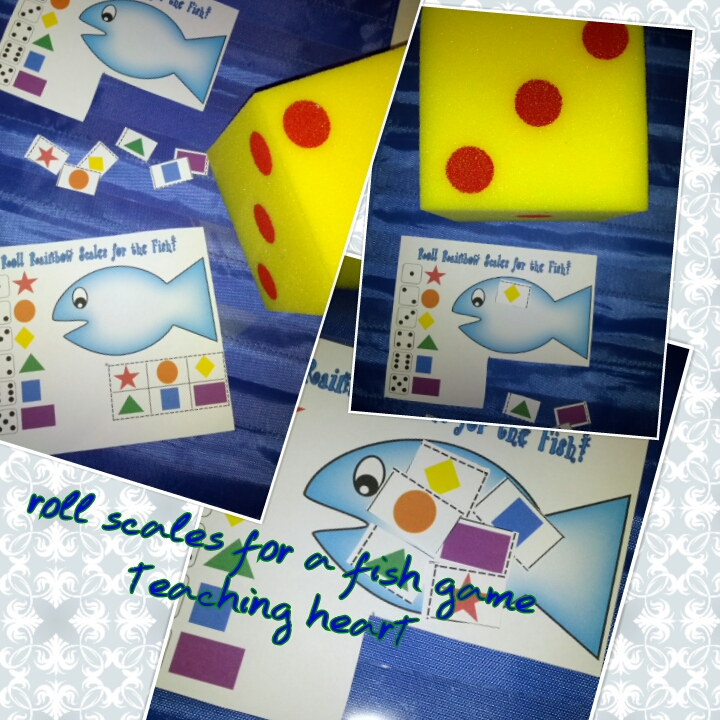 Roll a Rainbow Fish Dice Game – Practice learning shapes and colors too!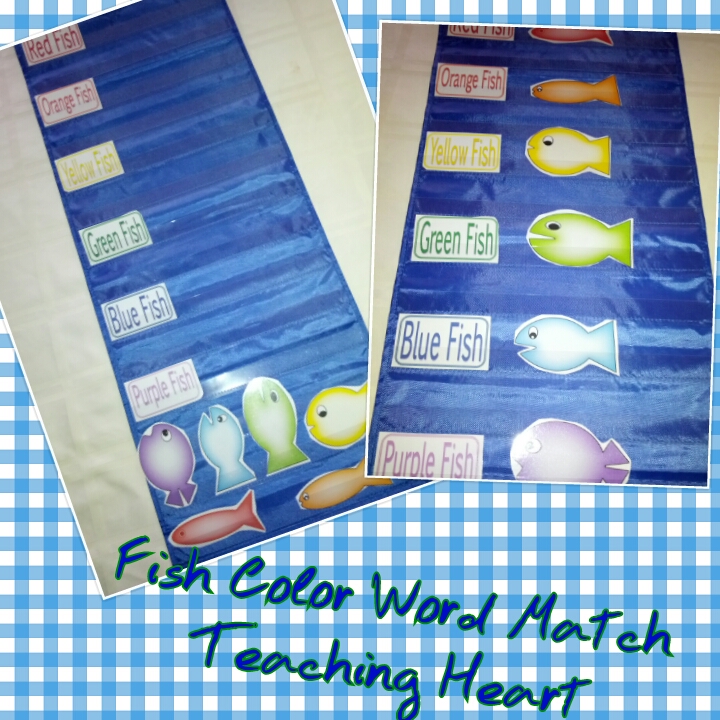 Fish of many colors – Let's match the color word to the fish!   Get it here!
There is lots more to see!!!  Get it here!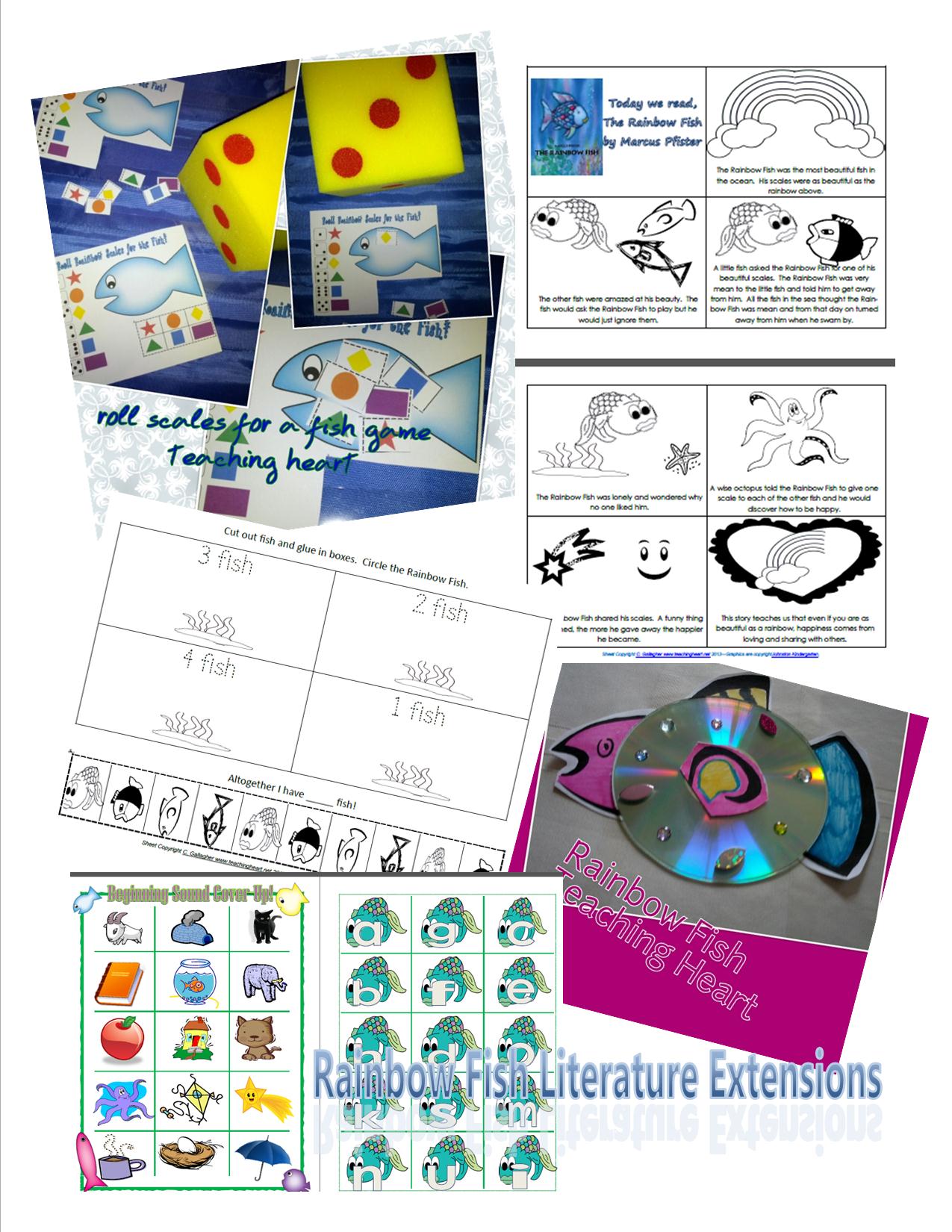 Google+