I saw these little Peeps below on Pinterest.  They come from Detailed Oriented Diva and she includes a free printable for you to make them yourself!  Loved the saying… thought this would be a fun Easter treat for my Faith Formation class… Then, I priced peeps.  They aren't inexpensive and to give a class of 20 some peeps was not affordable.  So, I came up with a less expensive alternative.  Quick and easy and ready to hand out in class on Sunday!  Hershey Cookies and Cream bunnies that come in a pack of six.  You could use any bunny themed wrapped candy to make these.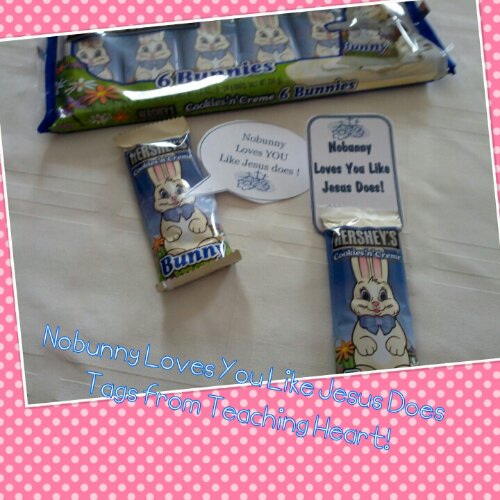 I made two FREE tags to choose from.  You can Download the NoBUNNY lables here!!!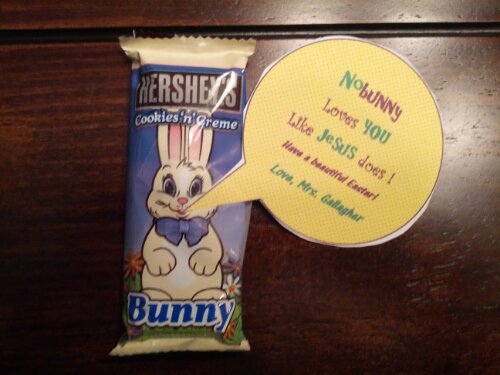 If you like the one above, Click here to download!
Please visit our Easter Page for More Easter Ideas…
Our Spring Index will take you to many free printables!
Google+