Still working on Rainbows in Pre-K.  Perfect fit for a little Rainbow Fish Fun!!!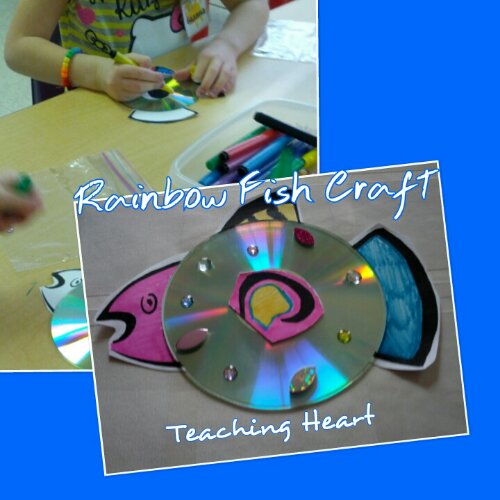 We made our Rainbow Fish for old CD's.  The template is in our Rainbow Fish Pack.  Get it here!
Great fine motor practice…   beading a rainbow bracelet!
Hungry for a Rainbow?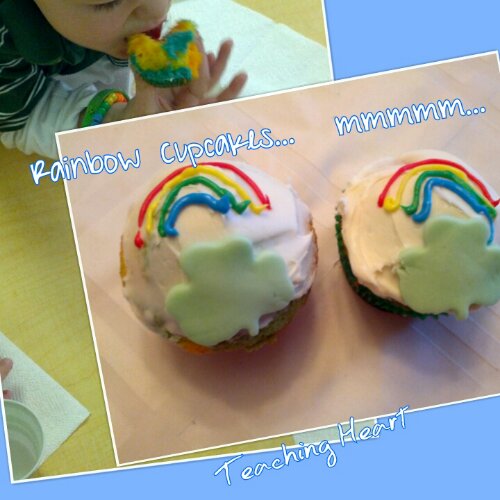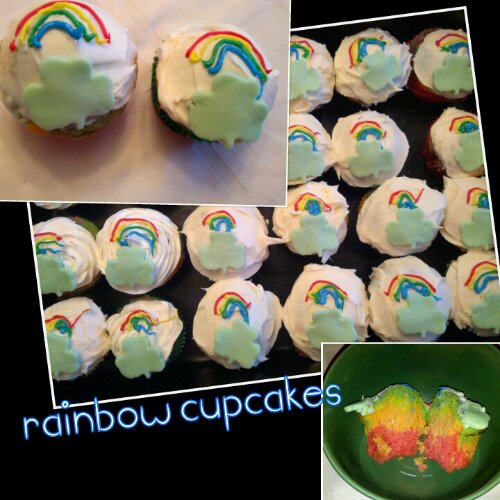 Mmmm… Rainbow Cupcakes.  There is a Rainbow on the outside and when you bite the inside you see many colors of the rainbow!
Below are three activities from our Rainbow Fish Literature Extension – Get it here!
First picture is a trace, cut, and paste Rainbow Fish math activity.
Second is a mini coloring book that retells the story for at home reading.
Last is a great math game – KIDS love this!!!
Get it here!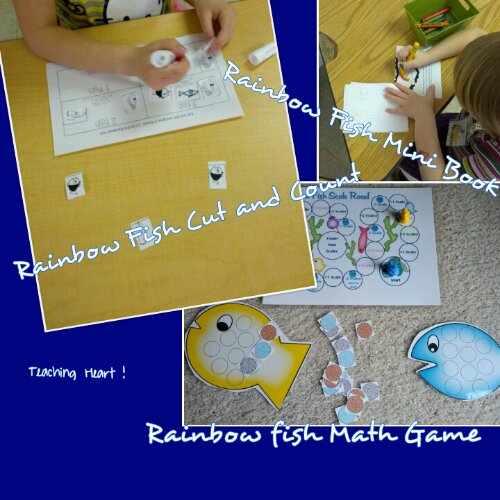 Thanks for swimming over the Rainbow!!!
Google+