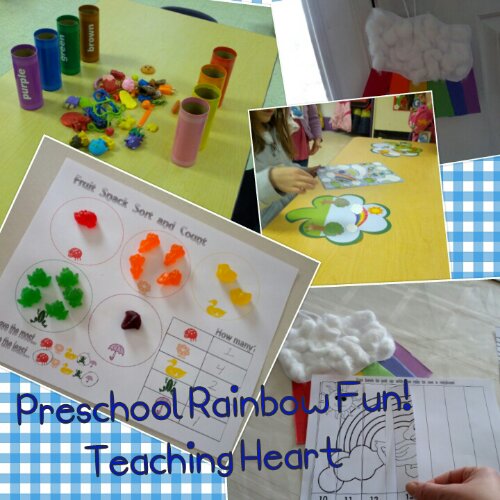 Phew… another Friday of Rainbow fun in Pre-K is done…
We made cloud Rainbows like seen below.
So light and colorful!
We made milk rainbows, like this one!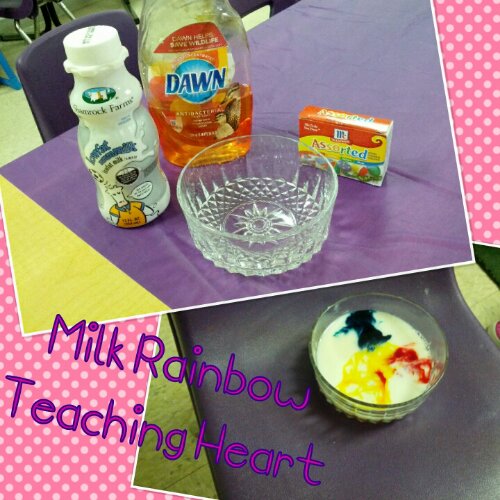 Yes, we finally caught a rainbow.  You can view more details about milk rainbows here.   
We put together a rainbow puzzle!  It was good practice for counting from 10 to 17.  You can download and use the puzzle below.  We put ours together and then used a glue stick to put it on the paper.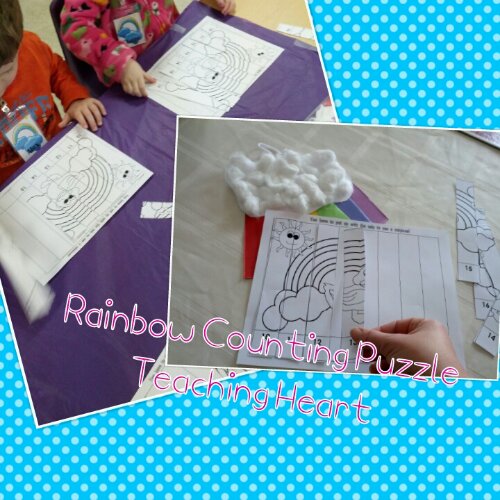 We also sorted and and counted rainbow fruit snacks.  You can click here to see that activity and download the fre sheer.
The puzzle sheet about was made with Graphics from Johnston Kindergarten  Korner !  Click to download the rainbow puzzle!
To see more Rainbow Ideas – Click here! 
Visit our Spring Index for more FREE ideas! 
Google+