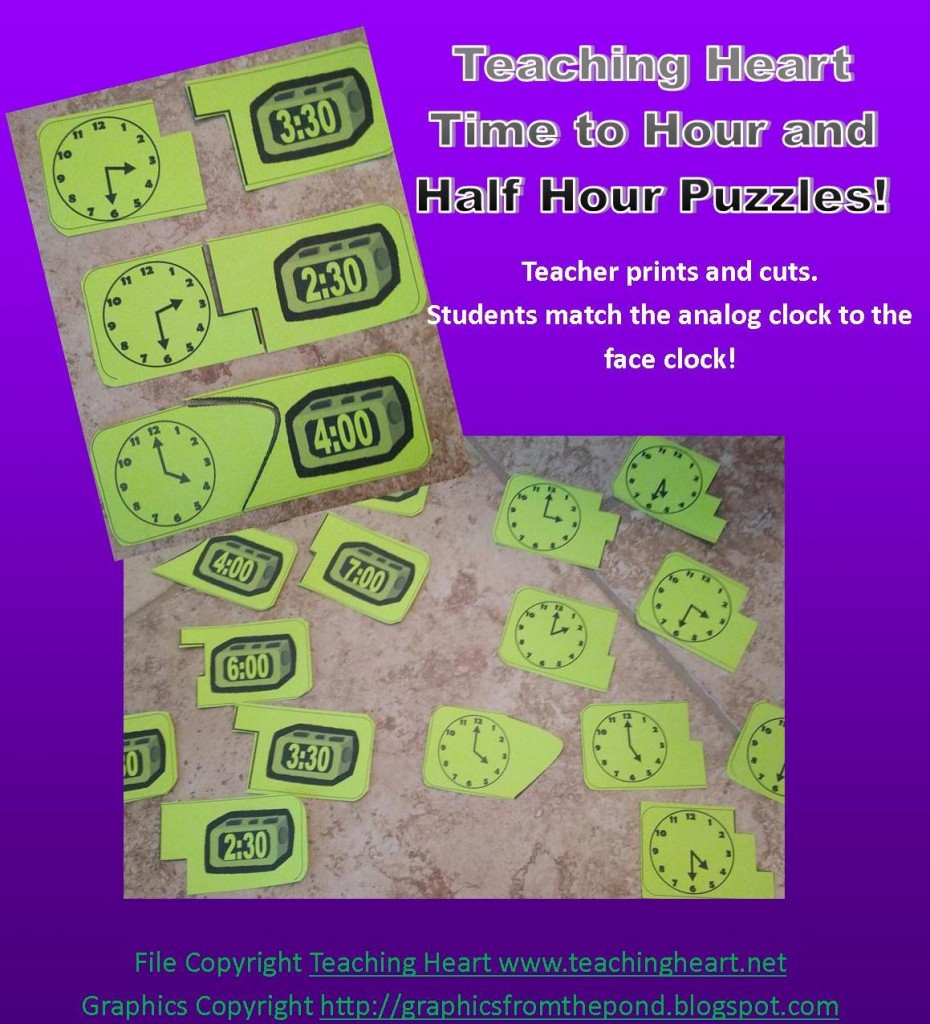 My first grader was having a difficult time telling time!  But thanks to all the free telling time sheets online she is all set with hour and half hour.  I also made her this math center that can be used in the classroom.  Students match a clock face to an analog face.  It is self checking since it is in puzzle form.  Great way to add some extra practice to your math center.  This free set include 24 puzzles.  Use only a few at a time or use them all.  They can be stored in an envelope as a Take it To Your Seat Center!  Enjoy!  Click to download the Free File!
File Copyright Teaching Heart www.teachingheart.net
Graphics Copyright http://graphicsfromthepond.blogspot.com
If you like Teaching Heart's Files, Check out our Store.  Click Here!




Google+