Hey ya all… I am finishing up a cowboy theme unit on Friday.  Yee-haw!  Soon I will be hopping into FROGGY FUN!!!   Anyhow, we will be focusing on horses in Pre-K this week.  I found this book called, Are You a Horse.  It is super cute and perfect for Pre-k and Kinders.  So I made a pocket chart, little book, and activity sheet to go along with the book.  I wanted to share them with you in hopes you will love it and buy this…  LOL!!!  Seriously, I just want to share it with you!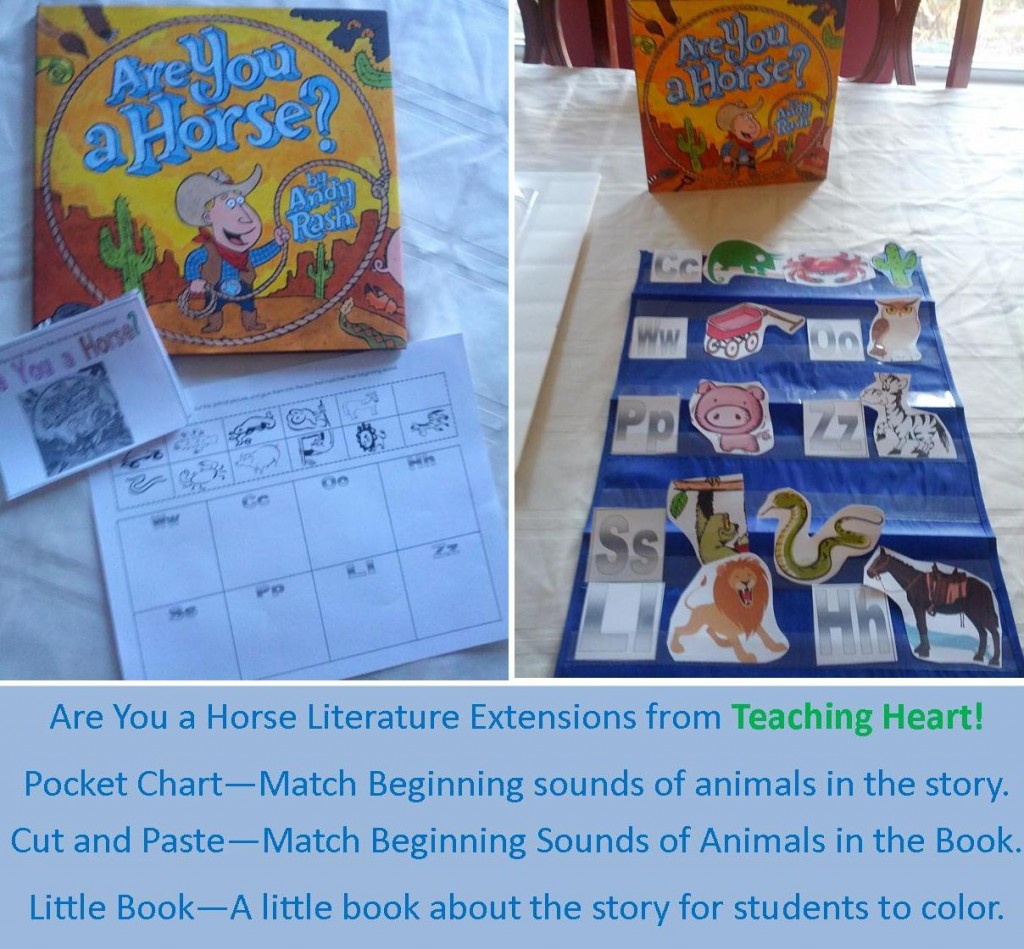 Are You a Horse Literature Extensions from Teaching Heart!
Pocket Chart—Match Beginning sounds of animals in the story.
Cut and Paste—Match Beginning Sounds of Animals in the Book.  (great to do as an independent activity after completing the pocket chart as a class)


Little Book—A little book about the story for students to color and share with an adult at home.
Visit Teaching Heart For More Cowboy Printables and Ideas…
Click Here!
Click Here to Download the Are You a Horse Extension Activities From Teaching Heart!!!

Google+