I love the Jelly Bean Prayer!  After Easter when I return to CCD, I want to spend some time going over it with my class.  Here are some FREE activity sheets I created to match the poem.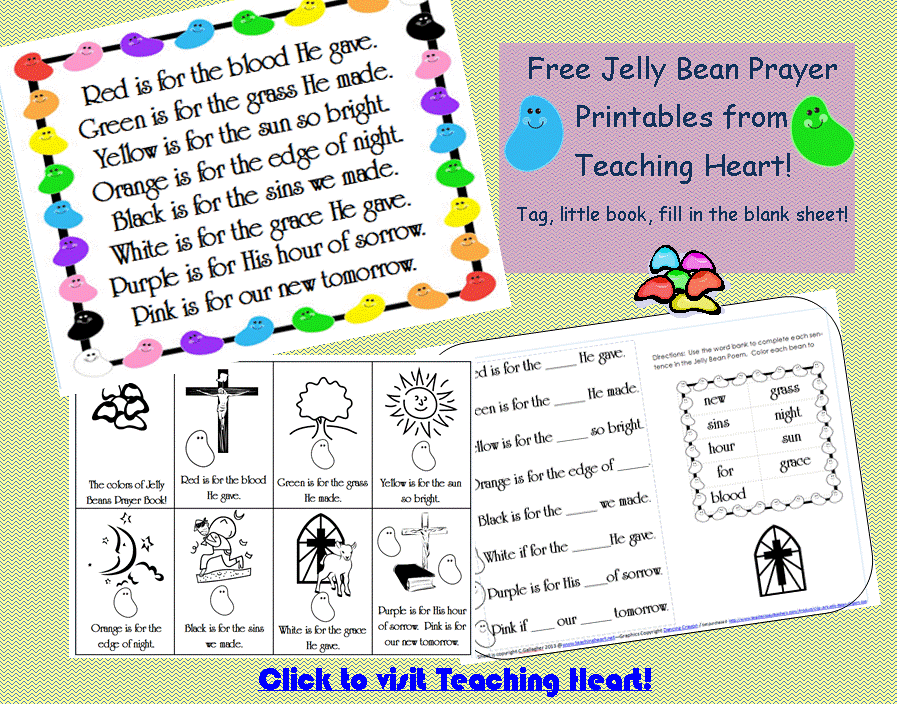 1.) A Jelly Bean Prayer Tag to attach to Jelly Beans
2.) A Jelly Bean Mini Book – Student would color and then staple together.
3.) Jelly Bean Prayer fill in the blank with word bank.
Click to download Jelly Bean Prayer Activities.
Visit our Jelly Bean page for even more Jelly bean resources!  – Click here!
Need Spring and Easter Ideas – click here!
Google+