If you haven't been to this page on Teaching Heart yet, then you are missing free resources such as;
Our LOVE BUG activities…  which are a huge hit and one of the most downloaded files for this month!
Roll and Draw a Love Bug – The object of the game is to roll the dice and draw all the parts to your love bug. First player to have all six parts on the love bug wins.

CLICK HERE TO DOWNLOAD THE FREE PDF!!!
and check out Crafts and Things to see how their game went!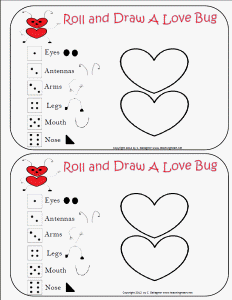 Love Bug Sheet with the Tens and Ones concept.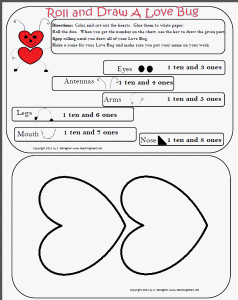 If you would like to use this sheet, click here.
Need MORE love bugs…  Check out the rhyming center here!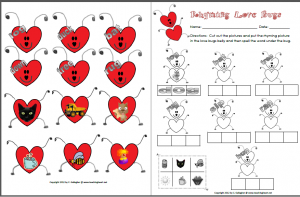 New in 2013 to say Happy Vday to you…  A Valentine's Love Bug Cover-Up!  This time I purchased some graphics to make this o-so-cute Love Bug Cover-up for either adding 2 numbers or 1!!!
Graphics From the Pond http://frompond.blogspot.com
It's a Love Bug Cover-Up using one dice (PreK) or two dice (K and First Grades)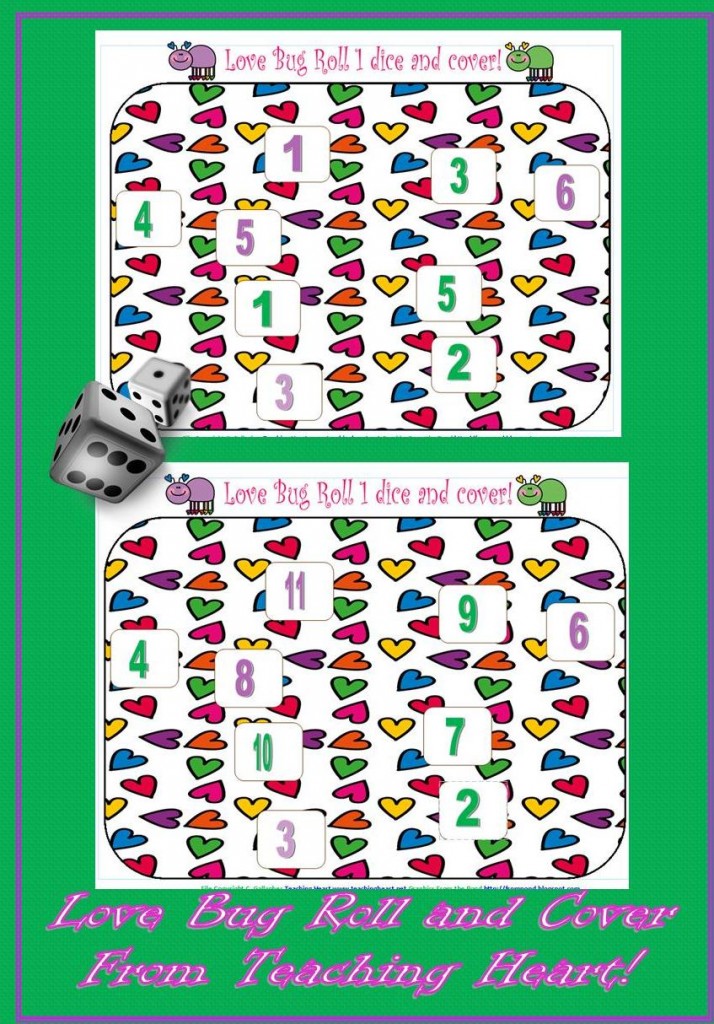 Click HERE to download the LOVE BUG Roll and Cover!
Be sure to stop by our Vday Page for more free printables!
Love Teaching Heart Printables??? – Shop our store!
Have a wonderful week with your LOVE BUGS, I mean students!
🙂
Google+