Here are two Printable DICE games  that could be used next week when learning about Leap Day or you can use these for a frog theme.  One is free and one is from our Leap Year Packet – You can order that here!
First up is Roll a Leap Frog.  It's an easy to draw frog that students use to play a game.  Provide dice per pair of students.  Students take turning rolling the dice and drawing the part of the frog.  As you can see in the picture, this student rolled a three.  So, they drew the arms of the frog.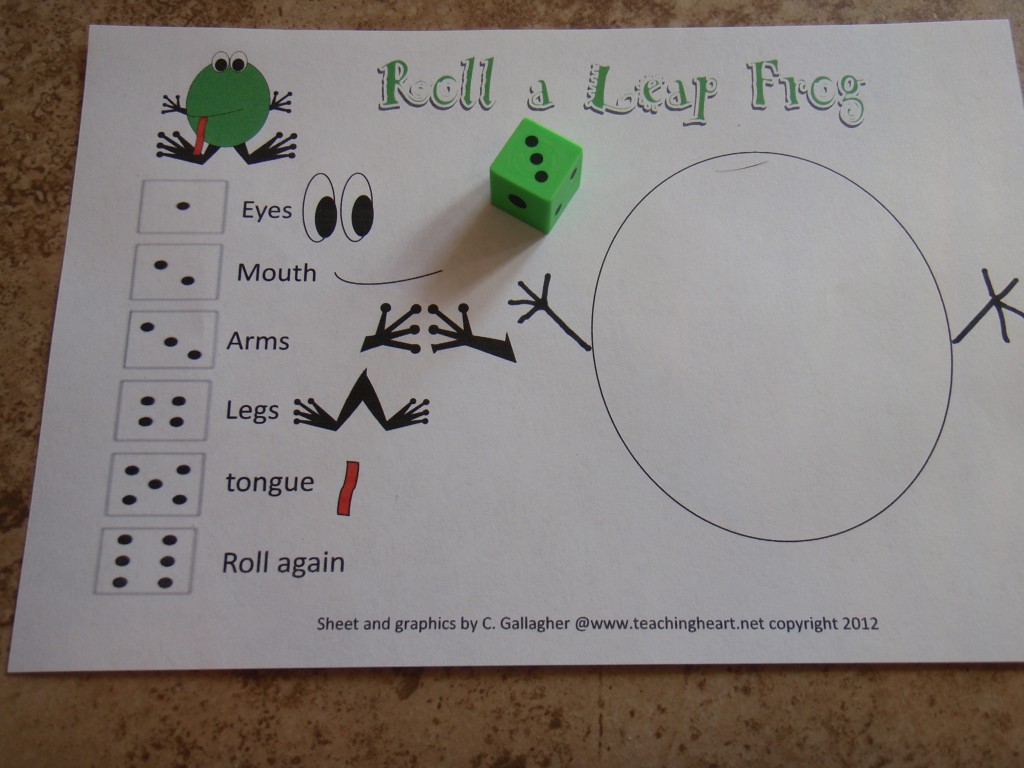 First student to draw all of the frog wins!!!  Lots of fun and now they know how to draw an easy frog.  You can let the kiddos color the little guy when they are finished.  Great from PreK to 1st grade.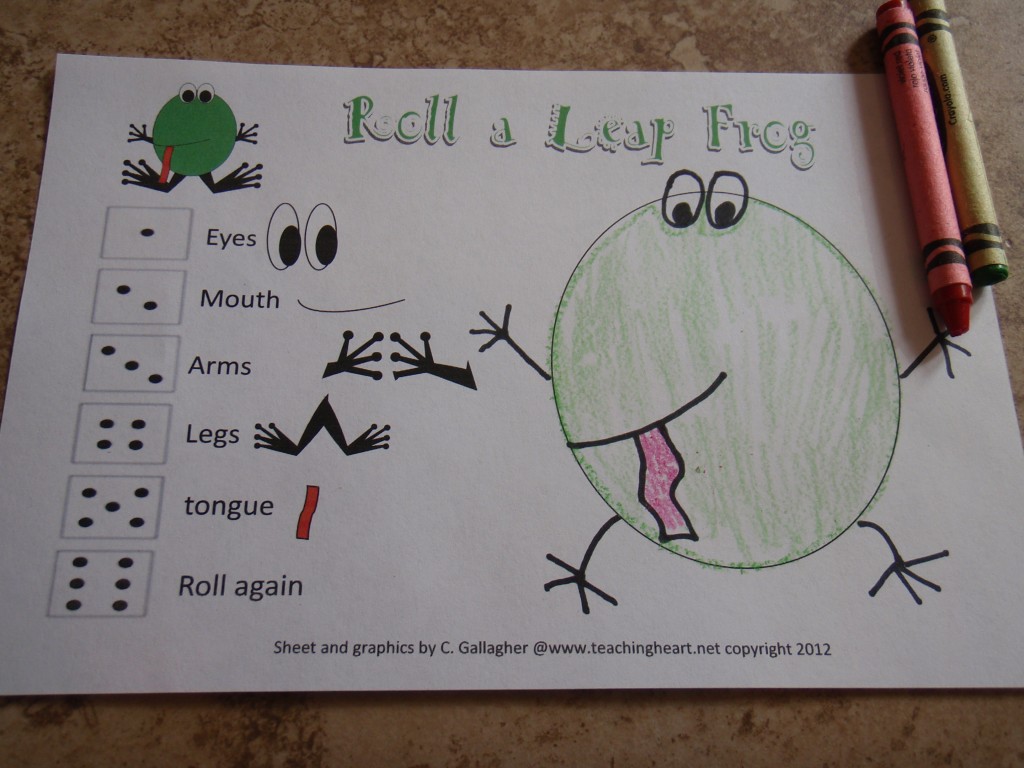 Click here to order the pack that this printable comes in!!!
Here's a free one for you to download today!!! 
It's a adding three numbers to find a sum game.  Print out the game.  The students cut out the frog markers.  Provide 3 dice per each pair of students.  Set a ten minute time limit and let them take turns rolling the three dice.  Adding the sum of the three.  Then putting a marker on a Lilly Pad that has that sum!  So fun!  Whoever has the most Lilly Pads covered at the end of the time limit, wins the game.
The picture below shows a roll of 6+5+3.  The sum of that is 14.  The student should cover the 14 with one of their frogs.  Now it is the next persons turn!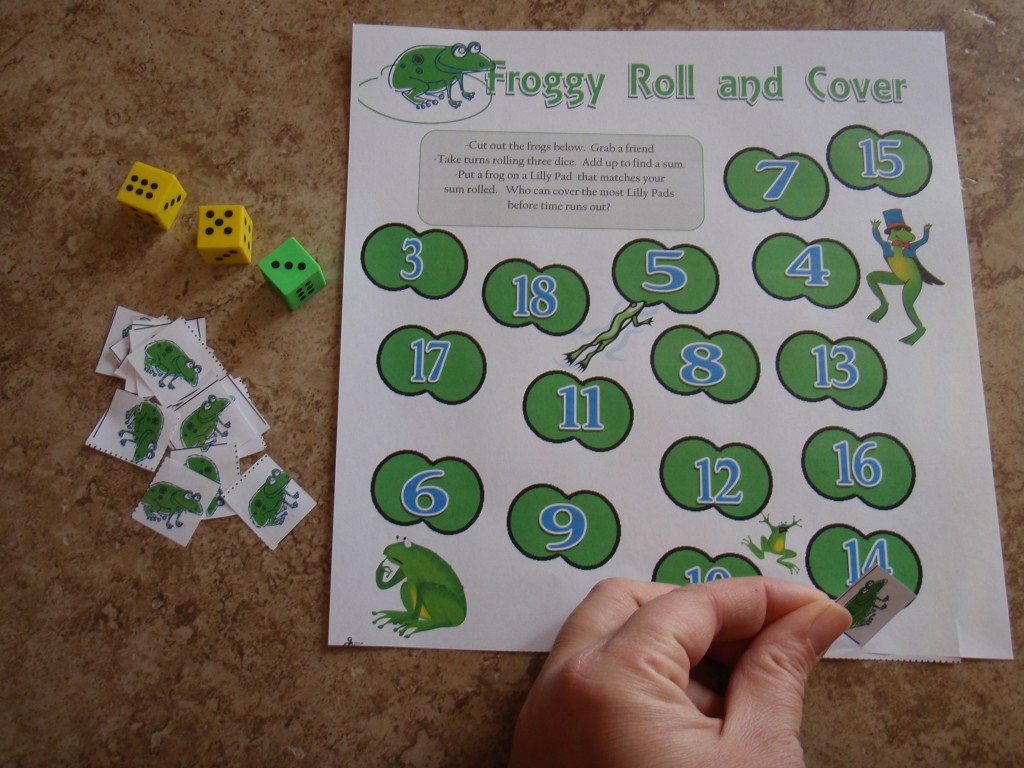 Another idea is to just call out a number and have the students cover the called number.  You may download this file by clicking here!!!  But you know you want to show the love by purchasing the Teaching Heart Leap Frog Packet (our least expensive packet yet)!!!  OR try one of our other LOVEd products.   Thanks for your support. 
TIP:  I love my dice.  They are erasers from the dollar store that come in packes of 12.  They are great beacuse they are not noisy.  Try to find some. 
Follow the link to many Leap Year Books on Amazon – Leap Year Books
If you love frogs, check out our Froggy Unit for more fun!
Google+