I have finally started to think about back to school. Engagement is always on my mind when I think of school! Towards the end of last year my students were really into POP-ITs. Were yours? I kept thinking, I need to find a way to incorporate Pop-Its into my lessons… finally, I decided to get crafty with them.
Did you see my last post on the tags I made if you want to give Pop-Its as a back to school treat or maybe a a birthday treat? Click here to see those.
I begin my year in math teaching place value / rounding. I wanted to use Pop-Its in a center to reinforce this third grade skill. I found these Pop-Its online… They come in six, they are small, and they have the same number of pops each.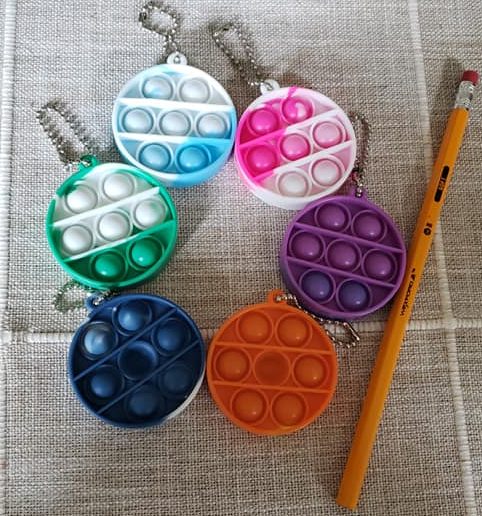 I am comparing them to the pencil, so that you can see the size!!! You can order these at
These are perfect for a game I created for rounding! You can see the game below and you can find it here!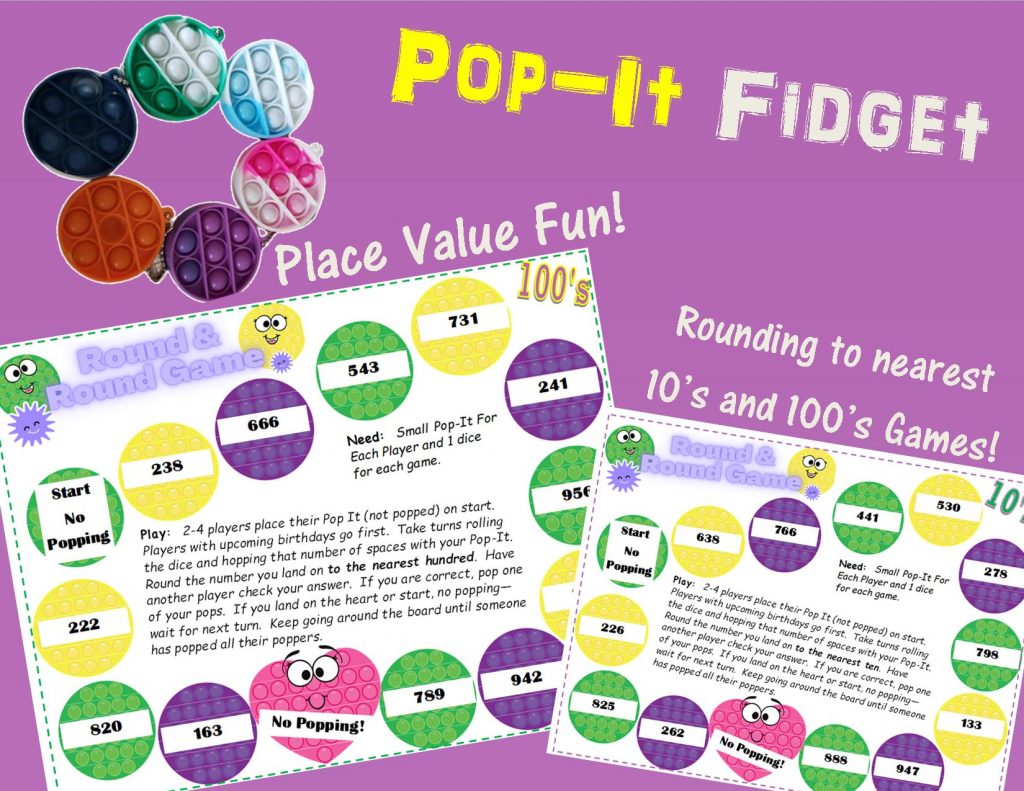 This file contains two game boards with an answer key for both games.  One game board is for practice with rounding to the nearest 10 and one game board is for practicing rounding to the nearest 100.  I plan to use this with my third grade place value lessons at the start of school year.  It will be come a center in my classroom.  The two games should be printed and laminated (Pages 4 and 6 are the game boards).  I suggest printing the answer keys and laminating them as well (pages 5 and 7).  You will need one dice for each game and small Pop-Its like these at Amazon!
I also ordered the set below:
These are much larger and they come in a set of 6. Soon after Place Value I teach multiplication. I am creating a game for multiplication I can use with these and will post that later… but I did come up with a way to practice math facts using these. Below you can see factors of 2 and 3 on this one triangle. I just wrote them on with a ball point pen. It does not smudge and you can use soap and water to take the writing off if you want to take the factors off. On the opposite side I wrote the product. The idea would be that students could independently quiz themselves and check if they were correct to see if the back matched what they popped.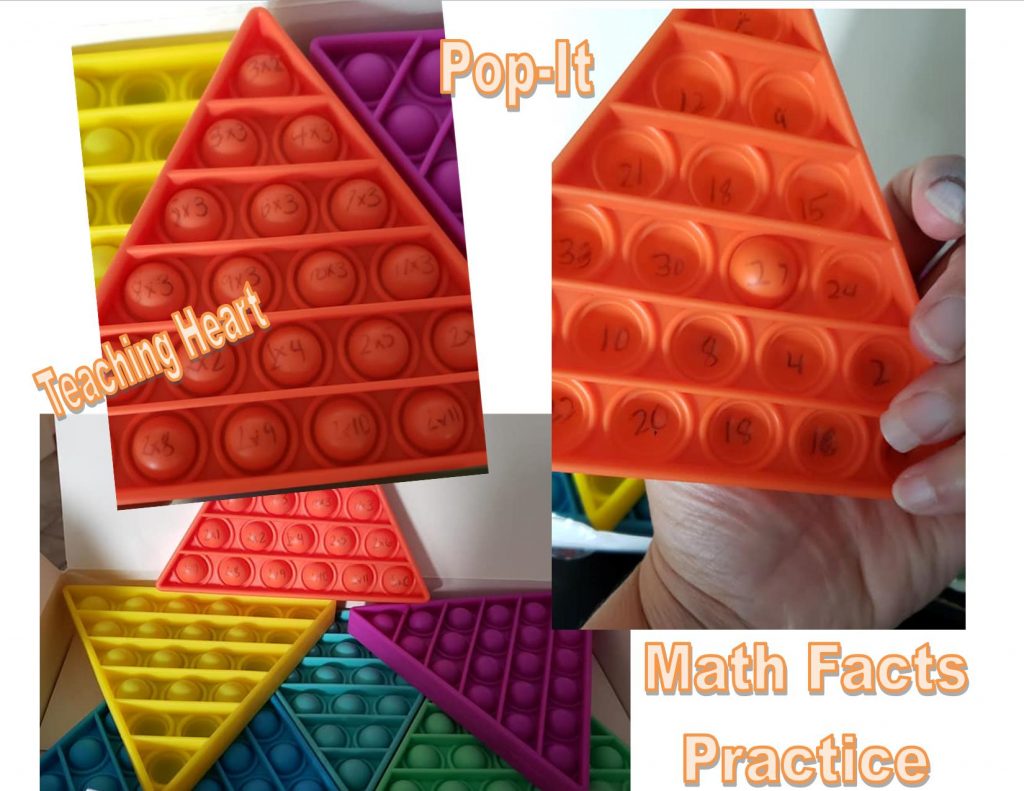 Follow Teaching Heart on Instagram… CLICK HERE
Have fun learning with a through pops thrown in!
Google+