I created this printable a few years ago and it is downloaded often around this time of year.  Today there were 700 downloads!!!  That must mean many of you can use candy at your parties – you are lucky!!!    All you need is my printable (Click to Download Minute to Win It Sheet!), 8 V-day M&M's, 5 Candy Heart, 1 Red Vine, and 2 Swedish Fish.
I put all the candy each player would need for the game in a baggie with the idea that part of the game would be taking it all out and laying it on the sheet.
Can they finish the sheet so it looks like the one below in a minute?  Or does it take longer than a minute?  Who finishes first?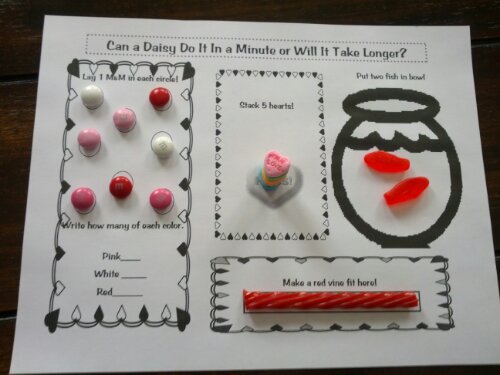 Recently I created this warm-up for second and third grade.  It could be used any day… but the riddle and cupcakes are good for Valentine's Day!!!
A few years ago I shared this printable that goes with sweethearts candy!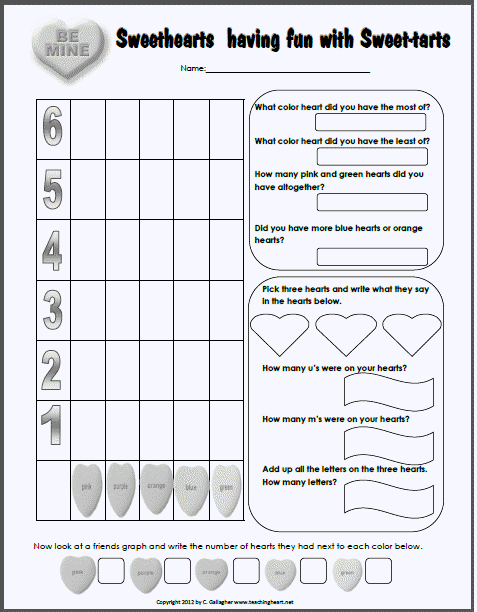 You will need the printable and a large pack of Sweethearts Sweet-tarts.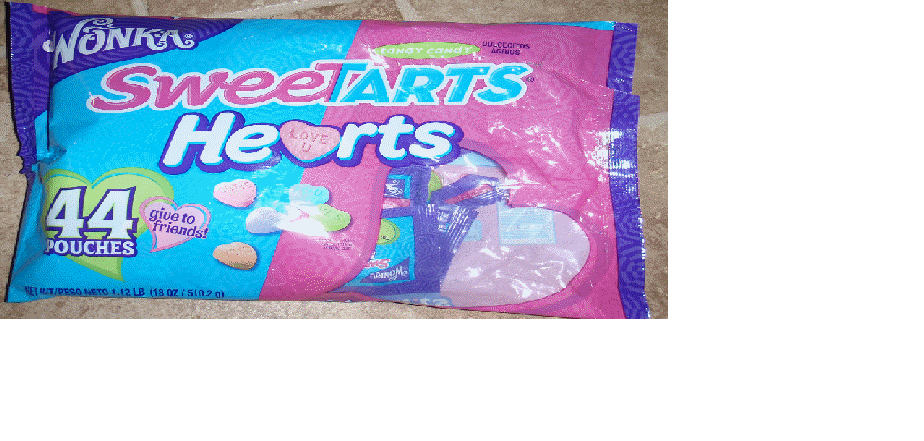 You can get the valentine packs that come in a  large bag with 44 pouches inside. You will need
to give each student two packs. Have them open the packs and lay them on the given printable to form a graph. Then the students answer questions about their bags of candy. Finally they compare their graphs with another classmates!

You can click here to download the free Sweethearts Activity.

Here is a cute valentine that the teacher can give to the students. All you will need is the printable and mini M&M's. Print on cardstock and cut out. Fold in the middle.

Place the M&M's inside and you are done!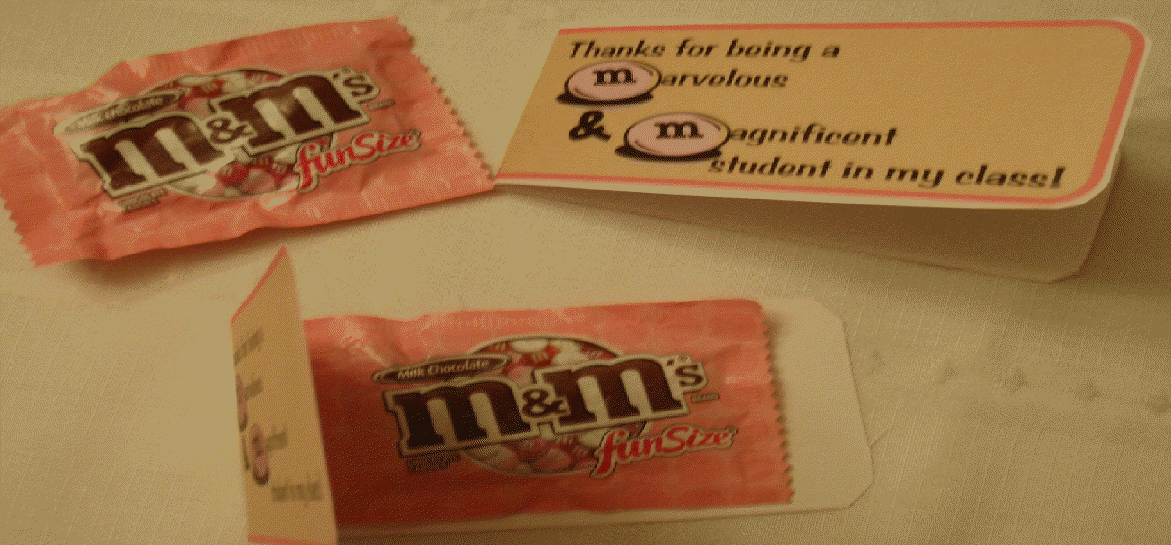 Ta-da, you have a great treat for your class!!! You can even write a personal note inside. Click here to download this marvelous and  magnificent Valentine's Day Treatfor your students.
Check – out all the classroom V-day Games found in this set!!!
Look what people are saying about the set…
"This made my party easy! Thanks so much!"
"So adorable! Can't wait to play with my son's class tomorrow! Thank you!!"
"This was a life saver!"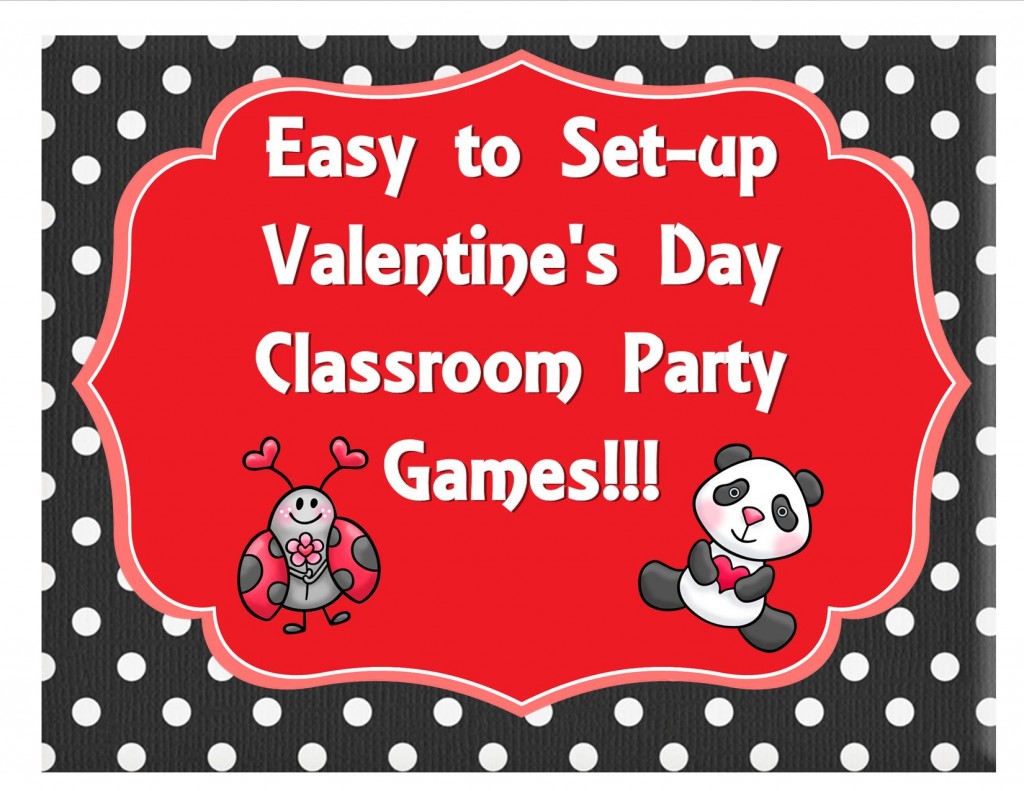 You can get it here on E-junkie !
For More Valentine's Day Ideas – Click Here!
Google+